Sometimes I spot something in a peddlers mall or thrift shop and I have not a clue what I may do with that particular object…but I know I can make use of it. That is exactly what happened when I saw these cedar pieces. There was a huge stack of them in a booth at a local peddlers mall. Someone must of just cut down a tree…it smelled marvelous! At just .50 a piece I knew I needed to take a few home with me. They have been sitting in the garage now…in my "to do something with, but I have no clue what" pile. Do you have one of those?? The hubs just loovveees my pile, don't ya honey ;) He is a patient man….he just waits while I stew on things…sometimes for days sometimes for months.
If you can't get your hands on any cedar…it would also be lovely with pine or aspen. You can find those readily at your local Lowes or Home depot.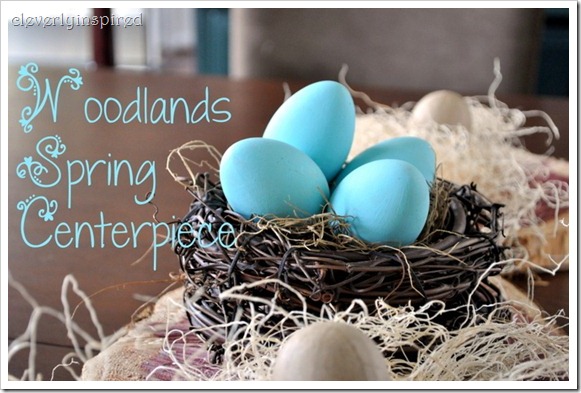 I just took my sanding block and roughly went around the edges. Nothing crazy, just to get rid of the stray cedar pieces. I cut some felt to the size of the bottom and glued in place. This way my table is protected.
I placed the cedar pieces in a row on the table. I bunched up and spread out some moss I had on hand and just laid it on top of the wood. Going for the natural look :)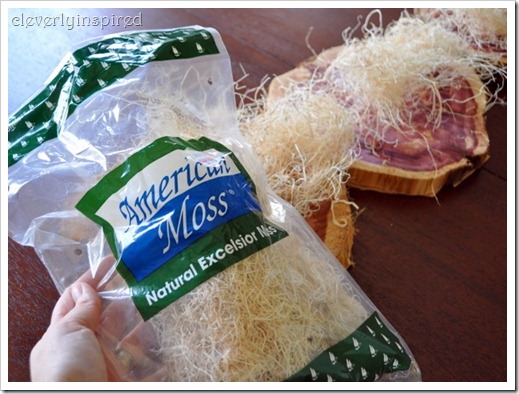 In the center I placed 2 small grapevine wreaths on top of each other for a bit of height. Some more moss and 4 wooden eggs painted robins egg blue. These also were in my stash from last year. Love going shopping in my own house! Use what you've got people!!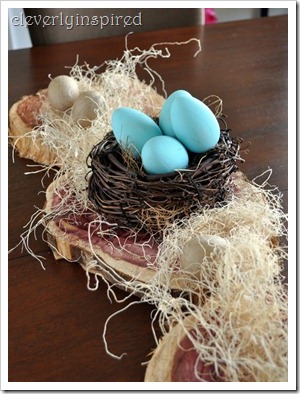 I think a couple of pretty Easter eggs dyed pastel would look pretty on top too.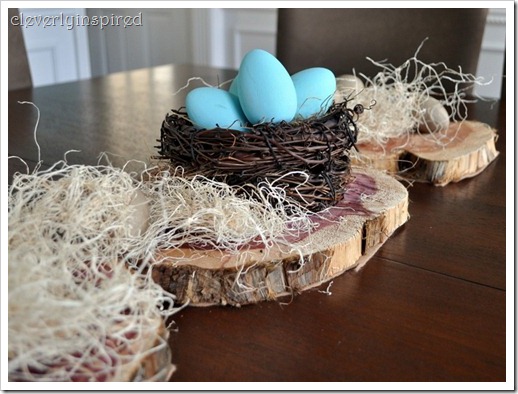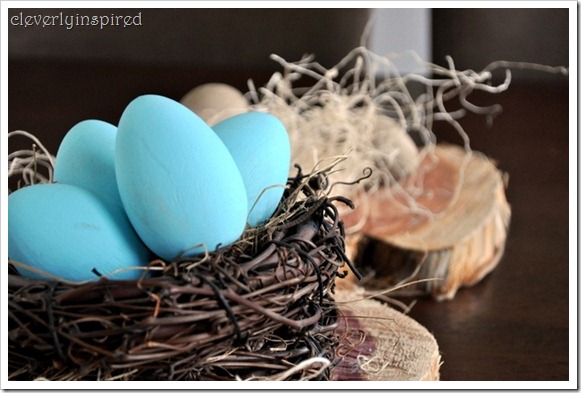 The Woodland theme centerpiece inspirations spills over into the dinnerware. I used some kraft paper for a couple of runners. I have had this roll of craft paper from way back when I refinished my stairs. You can find a huge roll in the paint department for about $5. So many great uses for it!! 
I spotted these lovely blue plates at the dollar tree (amazing what you can find there!!) I grabbed the last 4 plates…they really compliment the Dining room color (Wythe Blue by Ben Moore) so I know I will use them again. I also picked up the little wooden boxes and 4 packets of flower seeds.  I left paying $11 total ! Love that!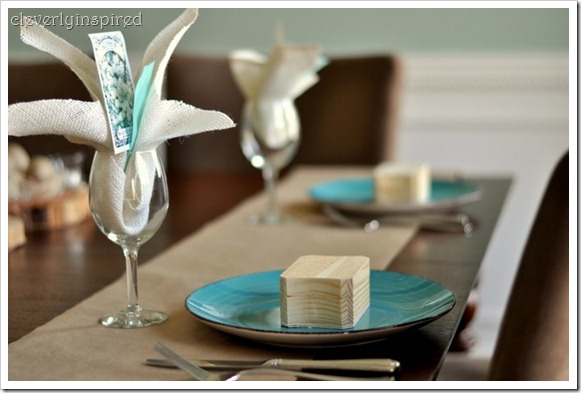 I had the white burlap on hand so I cut four pieces (19 x 8) …along with some blue ribbon and popped it in the wine glass. Remember it's supposed to look rustic—so don't go fixing it..just let it be :) Place the seed packet on top!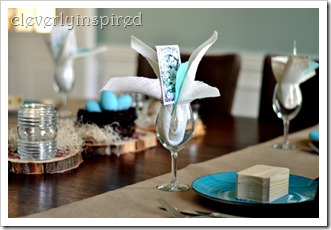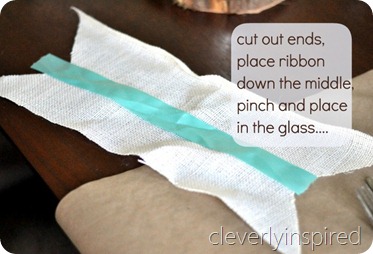 A brown napkin folded in thirds placed down the middle of the plate….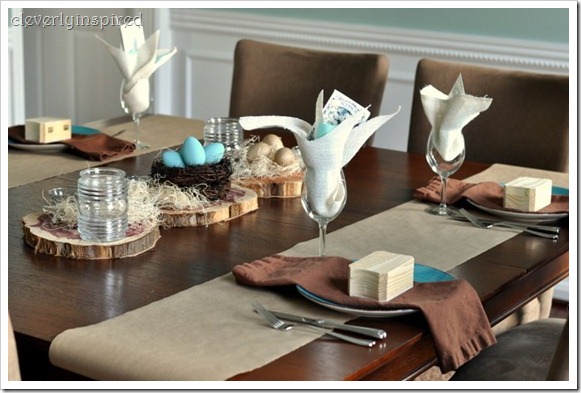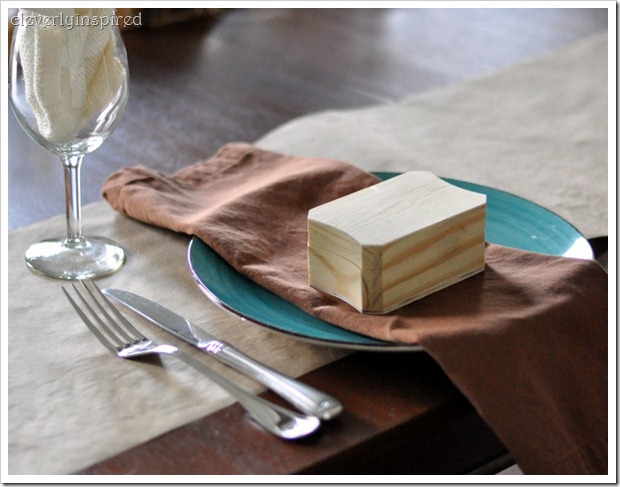 What are your Easter table ideas? Link or tell in the comments! I would love to visit them :)
Sharing at Serenity Now, Tattertots and Jello, Stories A to Z, Beneath my heart