This is a sponsored post written by me on behalf of Kohler for IZEA. All opinions are 100% mine.
My friends at Kohler wanted me to take a look at some of their newest technology in faucets that are now available at your local Lowe's.  A new faucet can sometimes be all you need to jumpstart updated look. I wanted to give you some inspiration for some spring projects. Classic style and muted spring colors come together so perfectly balanced over at my girl Liz Marie's blog. I love this simple arrangement of hydranga's in a long tray. Pops of lime green against the white is so fresh…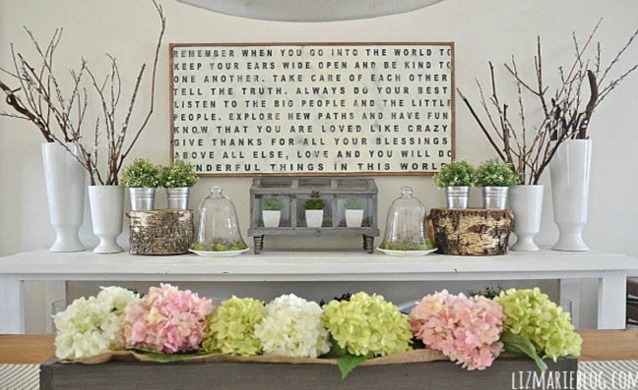 LizMarieBlog
The nickel finish would compliment this look and feel. Kohler's new high tech faucet called the Cardale Kitchen Faucet is available in nickel. It is classic but also very updated in it's features. You will get used to the ''"temperature memory", Sweep Spray that creates a forceful blade of water to get stuck on food off the sink, Scratch Shield finish will resist tarnish…just to name a few handy features. Not to mention that it is really pretty to look at while you are scrubbin those dishes:)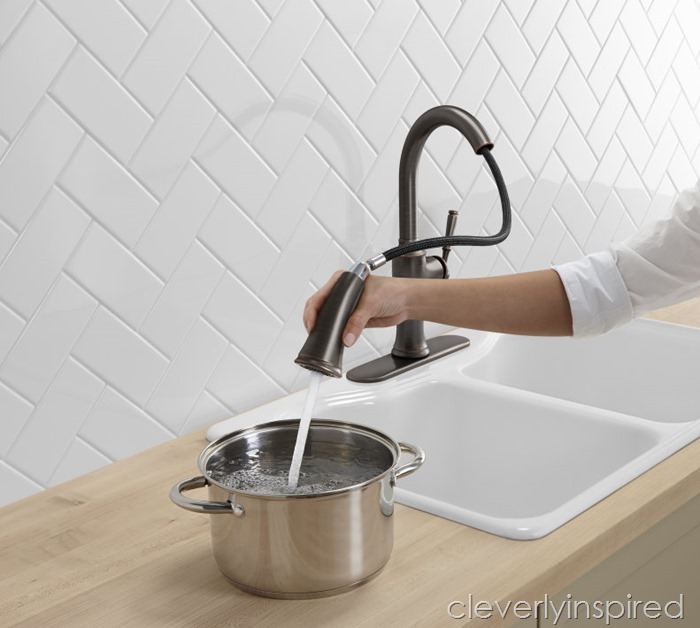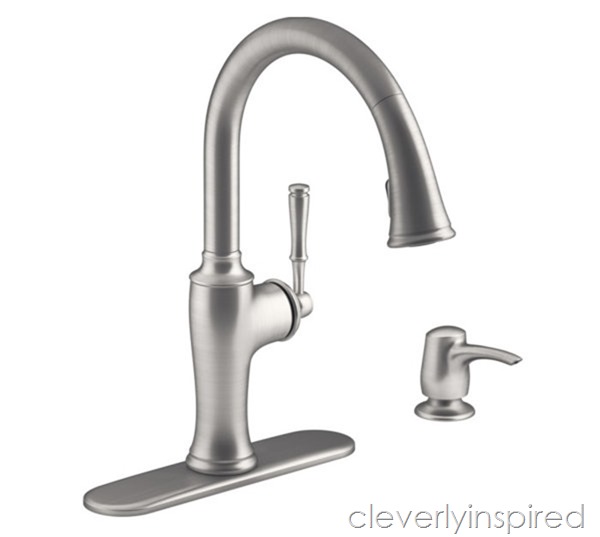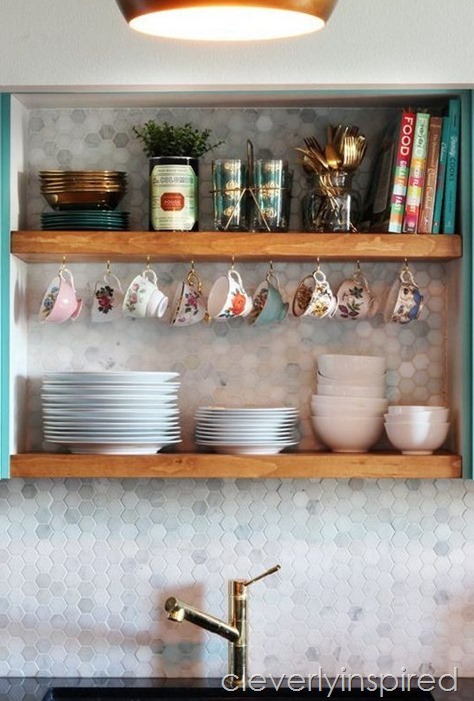 This inspirational pic featured on AptTherapy makes such good use of space and function. I love the simple backsplash and the natural wood shelves that have all the necessities ready to go. I think theElliston Kitchen Faucet by Kohler would look great in this space. It has a timeless look…simple and has a bit of sparkle…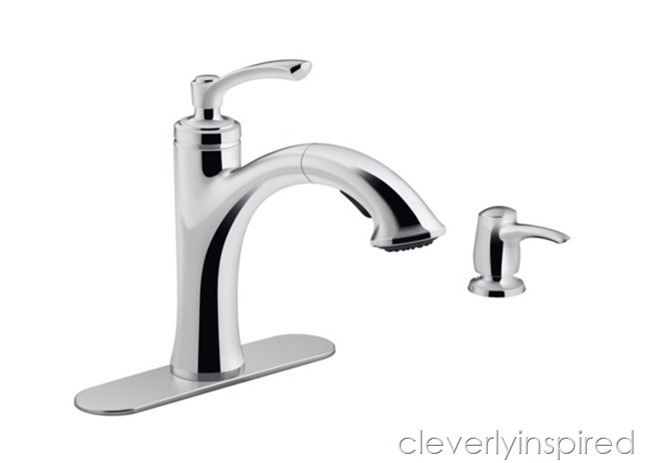 I like adding in something that looks a little more traditional against finishes that are a bit more modern. The shelves above the sink play a bit urban…while this faucet is more traditional. Plus, the Ellison has all those qualities of Kohler brand that we love, Masterclean anti corrosion technology, ceramic disk valves crush and remove line debris, and exceed industry longevity standards by over two times, ensuring durable performance for life. The faucet not only looks fabulous but will last for a long time.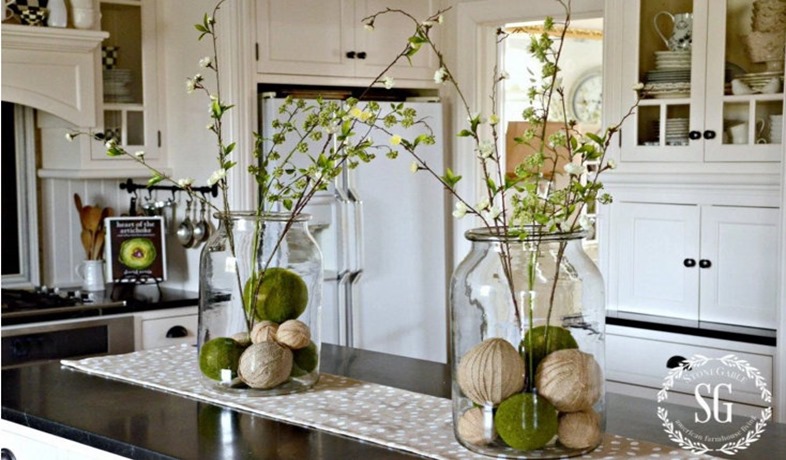 So when you are getting ready to breathe a little spring into your kitchen…think about updating the sink area with one of these Kohler brand faucets found at your local Lowes. It may be just what you need to jump start a mini redo. Fresh, clean and so springy…like this sweet island display over at StoneGable .
If you want to search up some more faucet inspiration use the hashtag #KohlerIdeas to see great ideas and the latest product lines.