The internets of the universe taught me something a few weeks back and my mind was blown….so here I am passing it onto you (unless of course you are waayyyy smarter than me and you have been doing this your whole life:). I have been peeling an orange the wrong way my whole life. I grew up using that little orange tool that has a little cutter thingy on one end and a peel tool on the other. This is soooo much easier (listen up Mom!! :) I love a good juicy orange….Probably eat about 4-5 a week….this time of year they are so good:)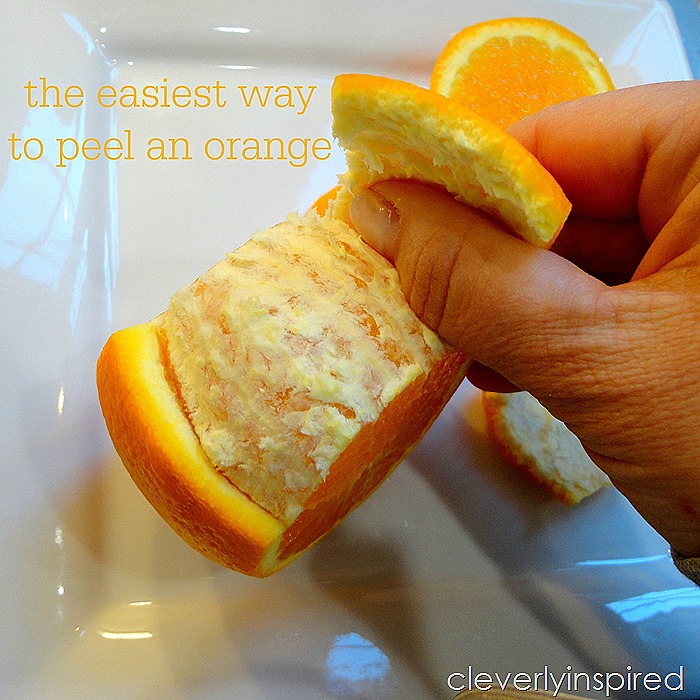 A few fun facts about one of my fav fruits: (feel free to use at your next dinner party;)
Navel oranges are one of the only true seedless varieties of oranges. (my fav)
Orange is a type of berry…. #mindblown
It's thought that the reason oranges have long been associated with fertility (and therefore, weddings) is because this lush evergreen tree can simultaneously produce flowers, fruit and foliage.
One orange has as much fiber as 7 bowls of cornflakes.
It is possible for more than one plant to grow from a single seed of orange.
One orange is your required vitamin C for the whole day!
And now that I am showing you a new & proper way to slice it up—I am hoping it will become your favorite fruit too. WAYYYYYY better for you that a glass of orange juice (which strips out all of that good fiber.) My bff tells me that all fruits and veggies on Weight Watchers are ZERO points…so eat up peeps!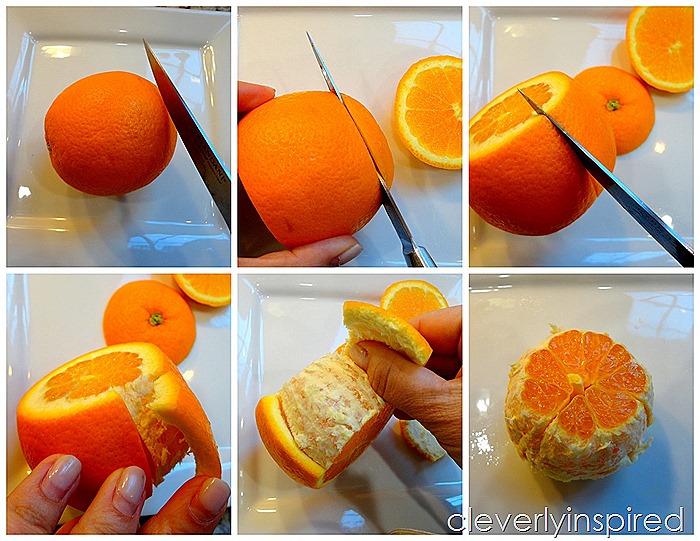 (yes, apparently I need a mani….moving on…)
So here is what you do:
Slice off both ends of the orange.
Cut a slit into the rind
Begin peeling slowly with your thumb all the way around (also known as one of the most satisfying things in the whole entire world…when it comes off in one peel!)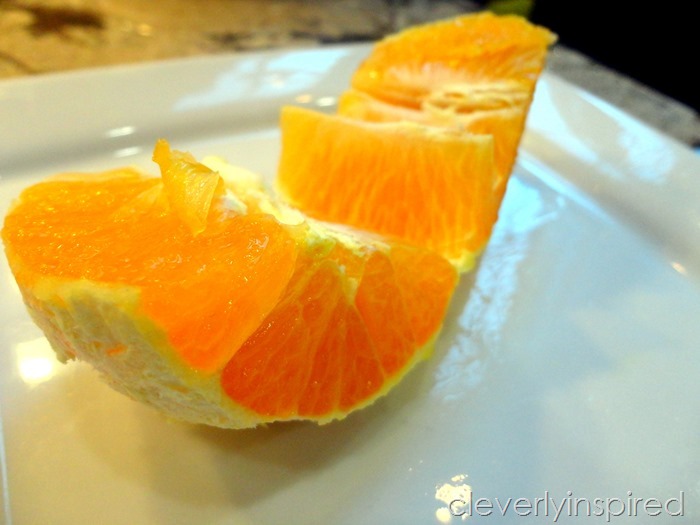 slice into sections
cut up into pieces (at least that is what I do;)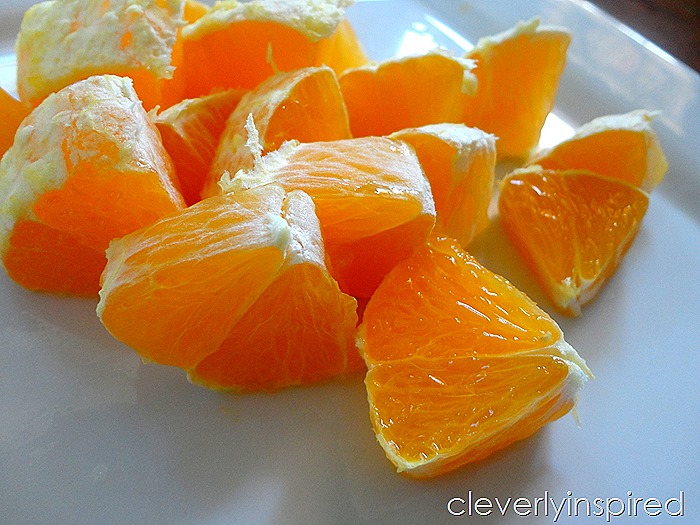 GO forth and get Vitamin C'd:)
xo