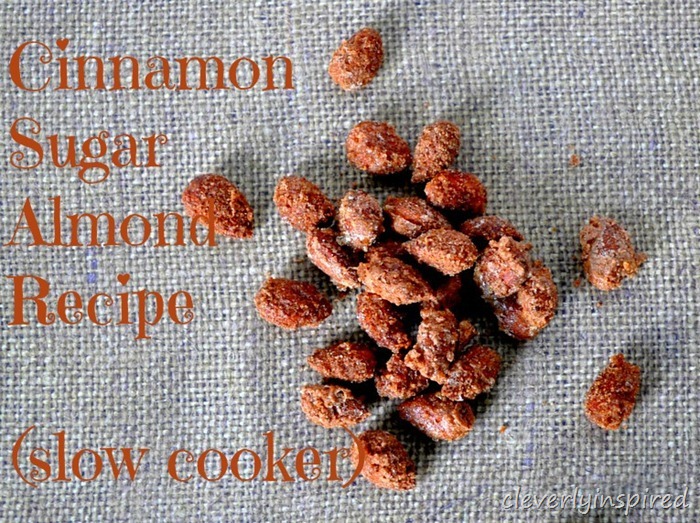 Again with the slow cooker…. again….is that what you're saying in your head? What can I say….I'm on a roll I tell ya :) These sweet almonds cook up in quick in the slow cooker and they make your house smell divine. I'm sure you have the ingredients on hand (except the almonds maybe). These cinnamon sugar almonds make great neighbor gifts or party favors. I wrapped a few up with some kraft paper into a cone shaped…easy and affordable and really thoughtful.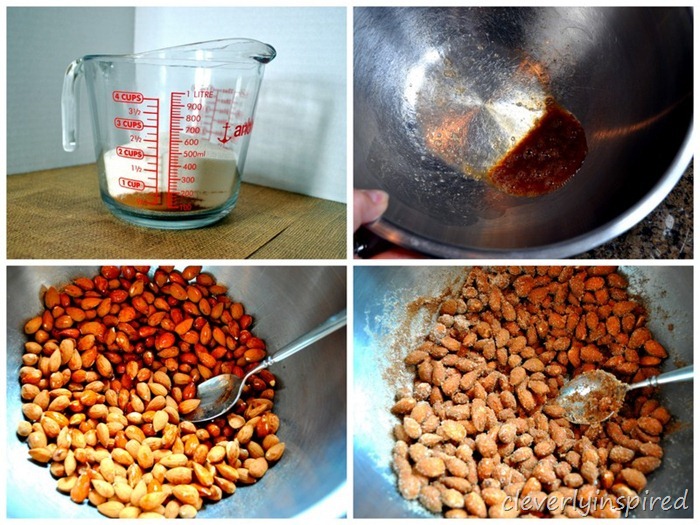 Mix up the dry ingredients and set aside. In a large bowl, whisk together egg white and vanilla. Toss in almonds and stir to coat. Toss in sugar mixture and coat. Spray slow cooker with cooking spray, place almonds in the slow cooker.  Cook on high for 2 hours, stirring every 25 minutes.  Pour almonds on foil to cool. Store in a covered container for a couple weeks.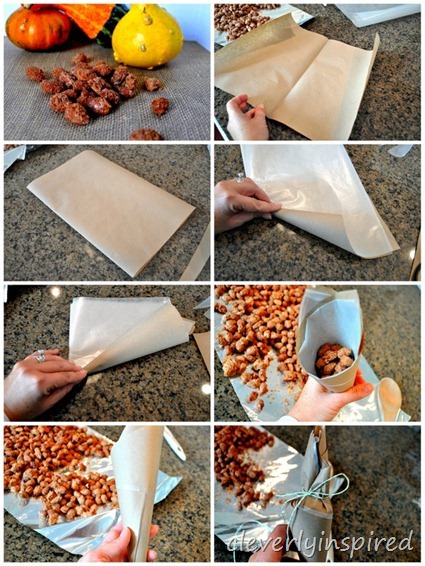 To make the cone, fold a piece of kraft paper in half length wise. Place a piece of wax paper on top. Roll the papers and tape. Fill with cooled almonds and secure top with twine.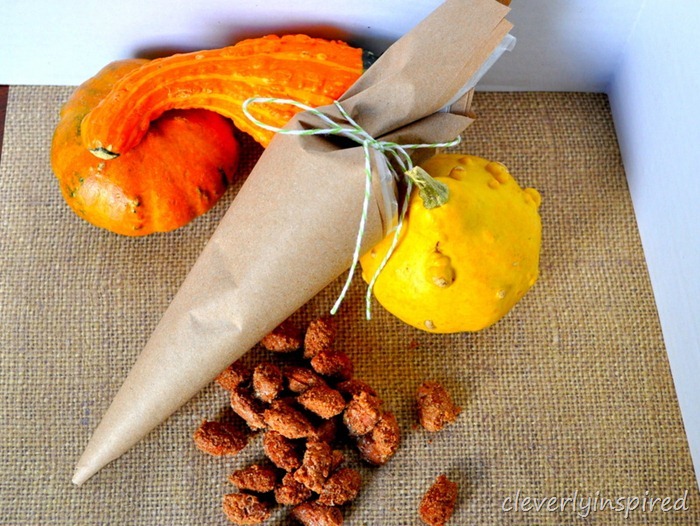 Try to eat just one….dare ya ;)
Cinnamon sugar Almonds (slow cooker recipe)
Serves 10
1 1/2 cup sugar
3 T cinnamon
1/8 kosher salt
1 egg white
1 1/2 t vanilla
3 1/2 C raw almonds
Combine sugar, cinnamon and salt…set aside. In a large bowl combine egg white and vanilla. Toss and coat almonds. Toss in sugar mixture and coat. Place almonds in a slow cooker (sprayed with cooking spray first). Cook on high 2 hours, stir every 25 minutes. Cool on foil. Store in covered container.
A couple of other things….I am again offering Handmade Holiday ad space on the sidebar to any artisan who may be interested. Ad will be up from now until Dec. 30th. Just $18 ….email me at cleverlyinspired at gmail.com if you are interested. I will even make the button for you :)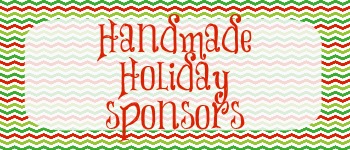 Oh…remember to click on the picture below to enter your email…you want some new boots right?!?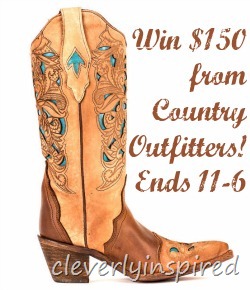 [shopeat_button]