Thanksgiving time is all about food…and I love it all! In hopes to make some fun recipes a bit more healthy I decided to give "I can't believe it's not butter" a try on a few new recipes. These would be great to have around while you have guest coming in and out of the house….throughout the whole holiday season.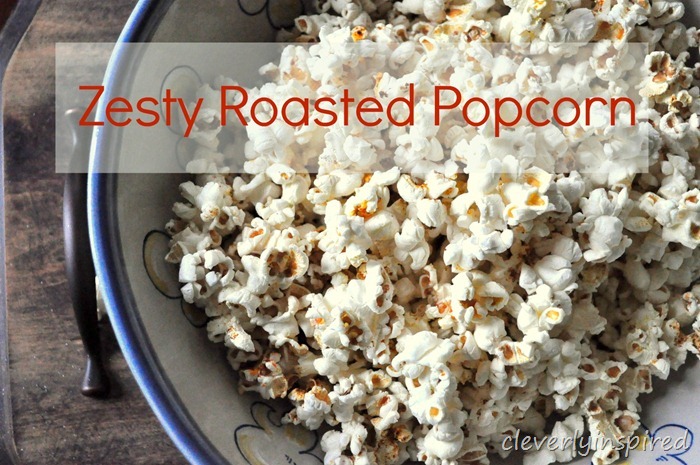 All you need for this is about 10 cups of popped popcorn and some spices…along with some "I can't believe it's not butter " spray. Mix the spices together. Spread popcorn on a large cookie sheet. Spray with I Can't Believe it's Not Butter. Sprinkle the spices (to your liking) on the popcorn. Bake at 350 for 10 minutes….stirring once at 5 minutes. Take out to oven and cool. Keep in covered container for a week.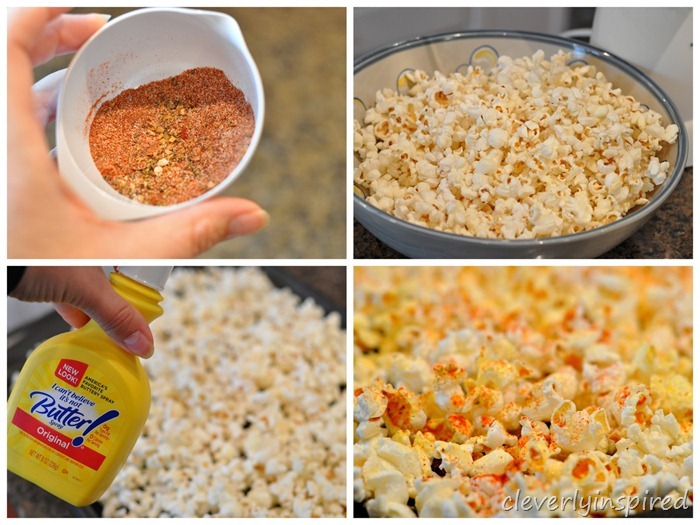 Original recipe makes 10 C
10 Cups popped popcorn
Several pumps of I Can't believe it's not butter spray.
1 teaspoons paprika
1 teaspoons lemon pepper
1/2 teaspoon salt
1/2 teaspoon garlic powder
1/2  teaspoon onion powder
Pinch of Cayenne pepper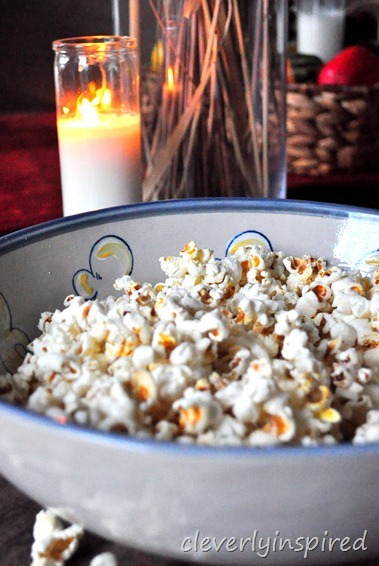 A perfect snack to keep your Thanksgiving guest at bay until dinner is served. As for dessert…these individual apple crisp can be made ahead and baked when dinner is done. Easy and yummy!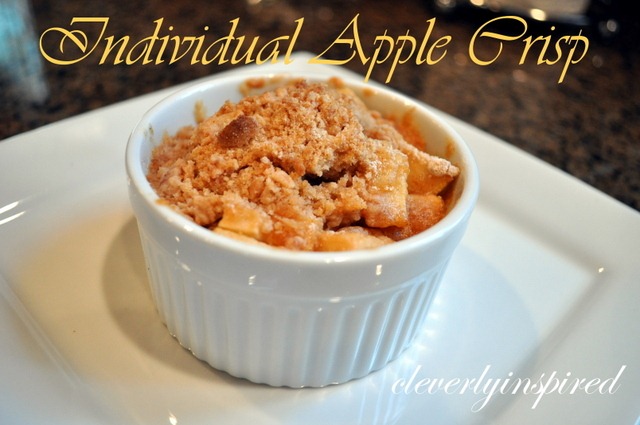 Prep Time: 20 minutes Cook Time: 30-40 minutes Level: easy Servings: 8
Filling:
5 Granny Smith apples, peeled, cored, chopped small
1/4 cup finely chopped pecans
3 tablespoons all-purpose flour
1/2 cup brown sugar
2 tablespoons maple syrup
1 tablespoon lemon juice
Topping:
3/4 cup all-purpose flour
1/3 cup brown sugar
1/4 teaspoon ground cinnamon
1/4 teaspoon salt
Generous spray of I can't Believe it's not butter
1/4 cup coarsely chopped pecans
Preheat oven to 350 degrees Fahrenheit.
For the filling:
Mix all the ingredients together. Place into 7 to 8-ounce ramekins.
For the topping:
Mix the flour, brown sugar, cinnamon and salt in large bowl. Sprinkle over filling. Top with pecans.  Spray with I can't believe it's not butter. Bake crisps for 35 to 40 minutes. Cool 10 minutes before serving.
Both of these recipes would be great to try this time of year. You can have all the taste….and also have a nice boost of Omega 3's! That is something to be thankful for.
I Can't believe it's not Butter is an excellent source of Omega-3 ALA**, has no cholesterol and is gluten free. And with a level of quality you'll notice in every savory bite, it's no wonder 4 out of 5 butter lovers agree that I Can't Believe It's Not Butter! tastes just like fresh butter!
Thank you to Good to Know & Unilever Spreads for being a sponsor. I was selected for this opportunity as a member of Clever Girls Collective. All opinions expressed here are my own.
[shopeat_button]