A cozy rainy Monday here…..we have had a lot of rain lately….but for some reason…I kind of love it. It tends to keep me on task and productive for some reason…it may be because of yoga pants….because rainy days=yoga pants…always:) I hope you had a great weekend. Hubs and I did a fun quick project on Saturday…that will post soon on the True Value blog. It is such a great beginner wood working project….I wish I could show you now!! I will let you know when it is up on the True Value blog so that you can build it yourself. Today I am sharing a crazy easy weeknight dinner for the fam. Serve it up with a green salad and you are done:)
"O.M.G. Mom…you have NEVER baked this before…this is the best thing ever…" –my peanut
Seriously? Had I NEVER baked this pasta before? I really couldn't believe that….because it has GOT to be one of thee EASIEST things in the world to put together…. 4 really good ingredients is all it takes…and about 10 minutes of your time….you too can be a rockstar in your home. You're welcome:)
I say to use GOOD ingredients because they do make all the difference…especially in a recipe that is as simple and quick as this baked ziti.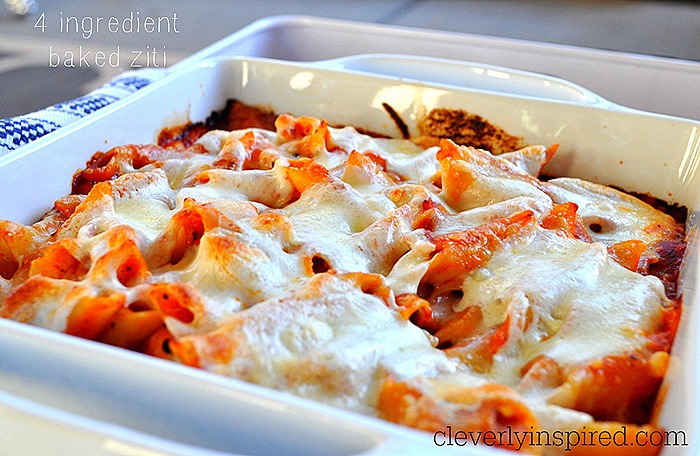 Local peeps…I have fallen in LOVE with LotsaPasta on Shelbyville Rd in St. Matthews….I used to shop there all the time….and now since my kiddos school is right down the block it is super convenient once again. They have the best sauces and bread….along with a TON of other specialty products. I would search out a good Italian market wherever you live….it is so worth the time!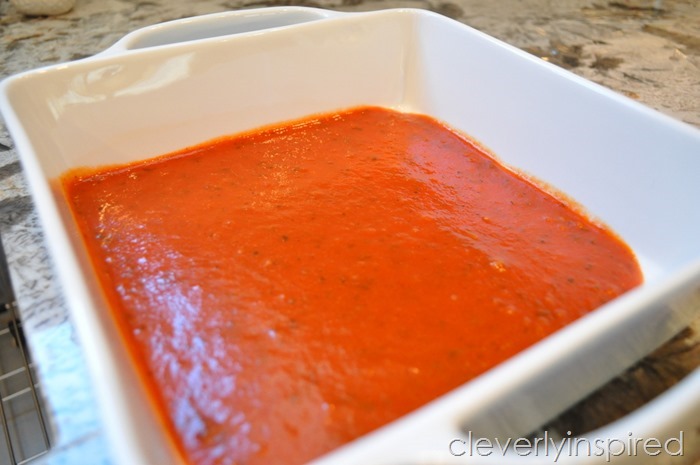 Here is what you will need:
28 oz high quality tomato sauce

1 box/bag penne pasta cooked al dente

10 slices fresh mozzerella

8 slices fresh provolone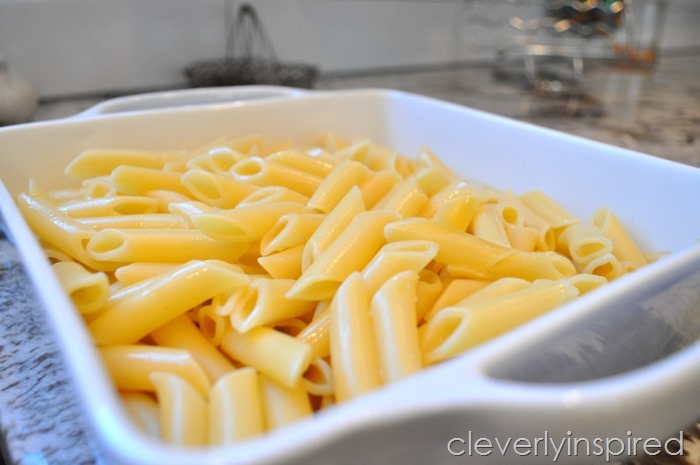 You could add in some cooked sausage to make it a whole meal….add in a bit more sauce if you do….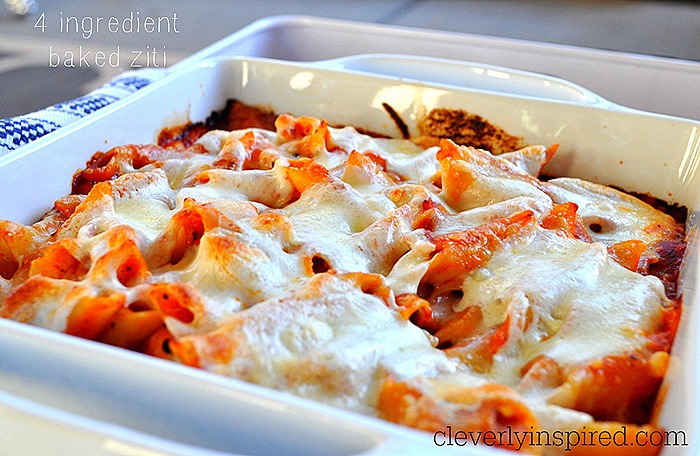 4 ingredient Baked Ziti
Ingredients
28

oz

high quality tomato sauce

1

box/bag penne pasta cooked al dente

10

slices

fresh mozzerella

8

slices

fresh provolone
Instructions
Cook and drain pasta

In a square baker, pour 1.5 C sauce

Top with drained penne

Top with remaining sauce, stir gently so noodles are covered

Top with cheeses

Loosely cover with foil

Bake 375 for 15 minutes

Uncover and bake additional 15 minutes until slightly browned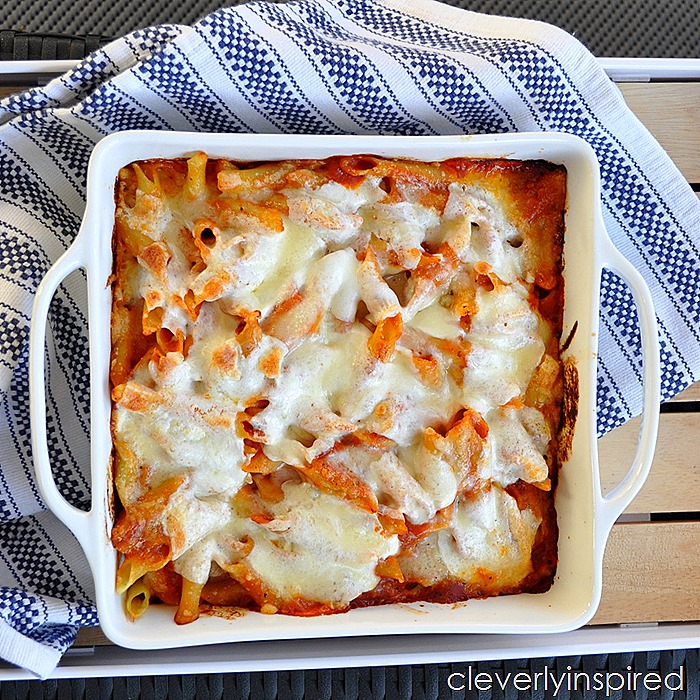 Make some tonight….it makes people smile;) Smiling is always good on a Monday:)
xo