Sadly it has been way too cold to stain our new doors….but we sooooooo love them!!! They are exactly what our foyer needed….light, bright, and unique. Here is a peek of how they look installed…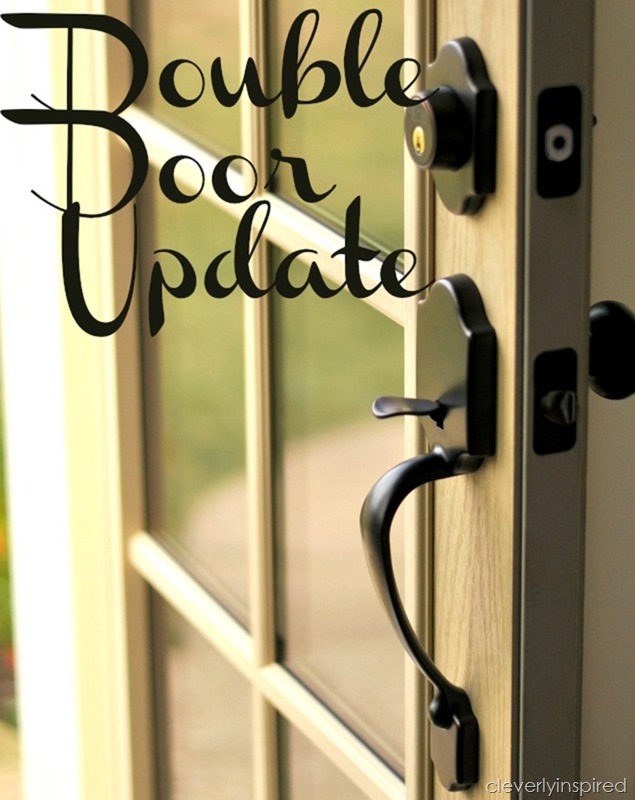 If you could imagine them this color on the outside…..
And white on the inside….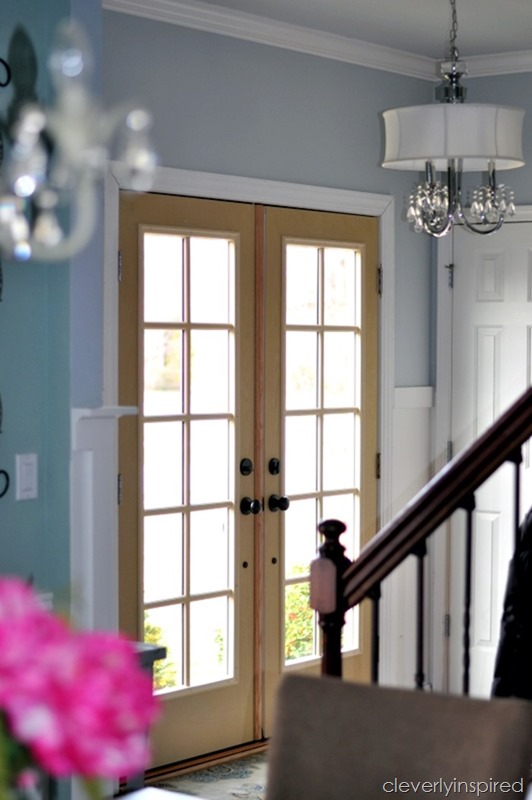 This is what happens when I get on the floor to take a picture….
"oh momma, you want to play with me??…."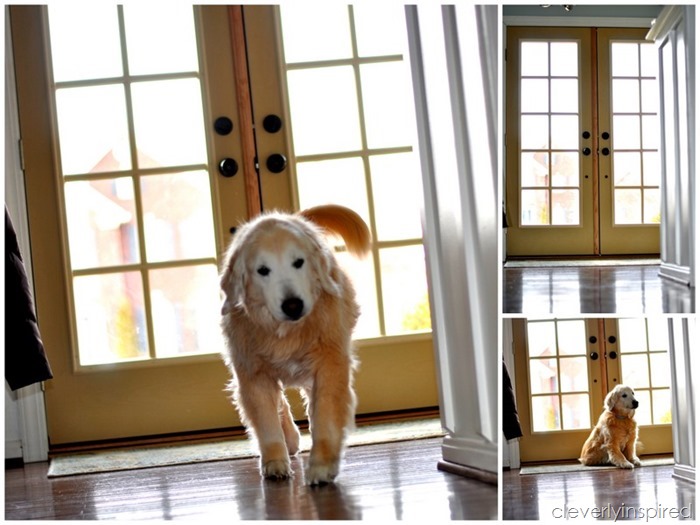 My sweet Putter….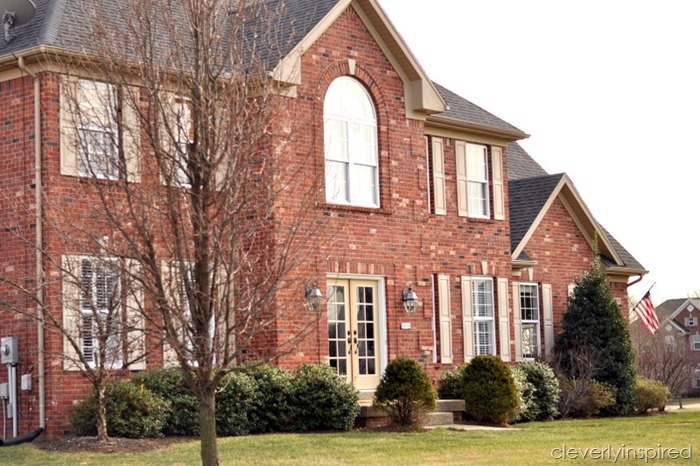 I think the double doors go nicely with the colonial style of our house. Thinking of matching some new wood shutters to the door stain….that would be a spring project. My dad made shutters once for our house when I was growing up……ohhhh Dadddddd….")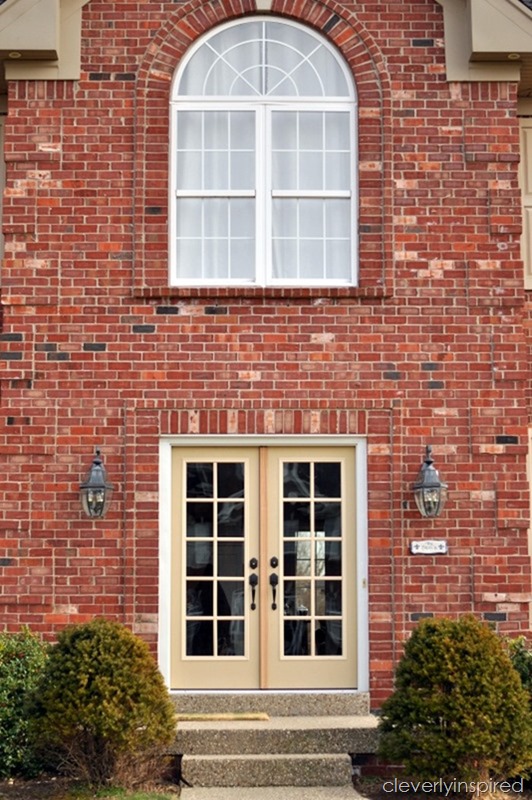 Maybe some new lanterns too…..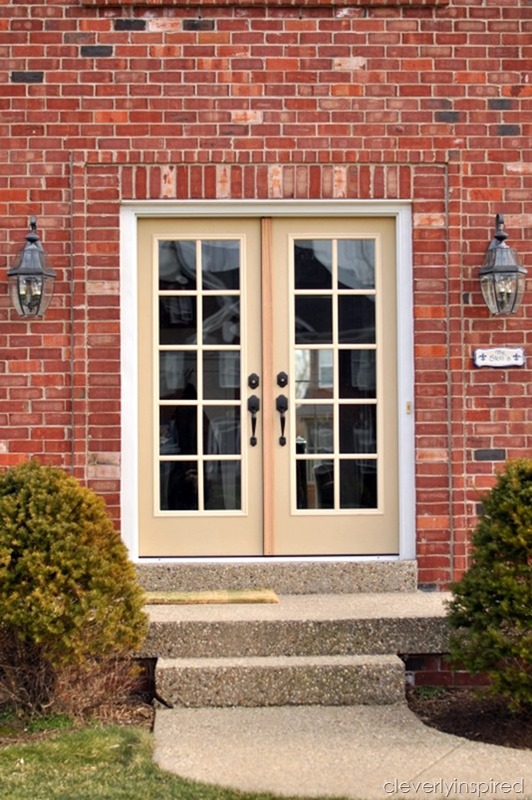 Loving the rubbed bronze finish on the handles ….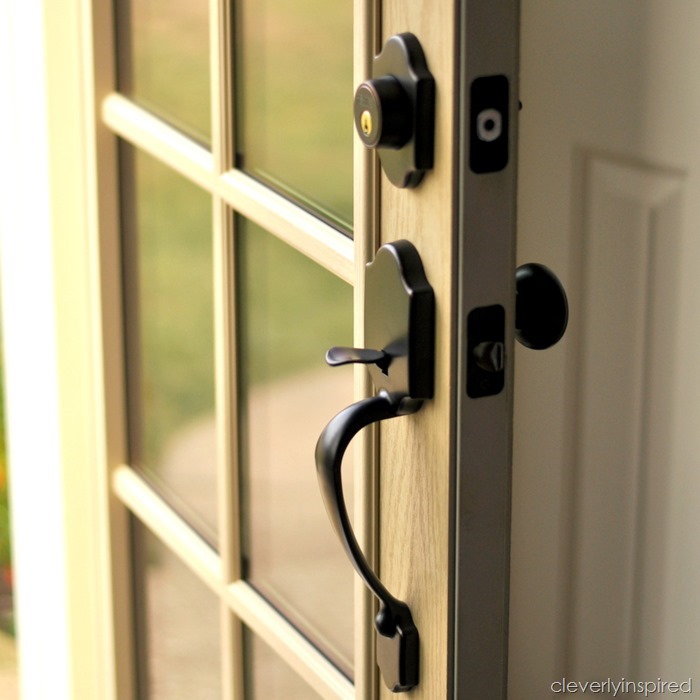 As soon as it warms up a bit I will show you more:)
You likey??