Hey there…happy rainy Monday! Hope your weekend was a great one. We laid low…went to some bball games…walked a ton because we are completely addicted to our fit bits…hung out with friends for a bit…overall a great weekend. Do you fit bit? It truly is ingenious…and very motivating. It counts your steps…basically a very techy pedometer. It comes with a free app for your phone…and you can gather friends to a challenge. Somehow seeing that number increase all day keeps me going. So silly really….but I love it!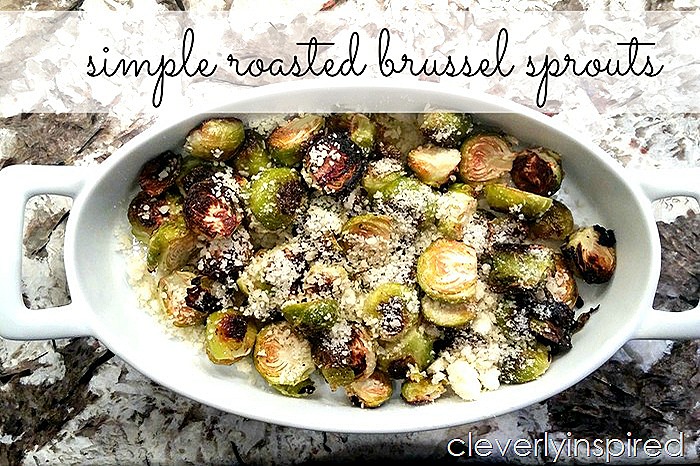 I know I know it doesn't seem very fair to start off Monday talking about brussel sprouts. The funny thing is I literally used to gag at the table when my mom would even put them on my plate and now they are one of my favorite vegetables. When my Grammie used to visit us she would sit with me until I cleaned my plate. I was the picky eater in our family so it took me awhile to finish my dinner. But I grew up knowing that each food group should be represented on the plate….. a protein, a green vegetable, and a starch. My mom did a good job of reintroducing foods that eventually I grew to really like.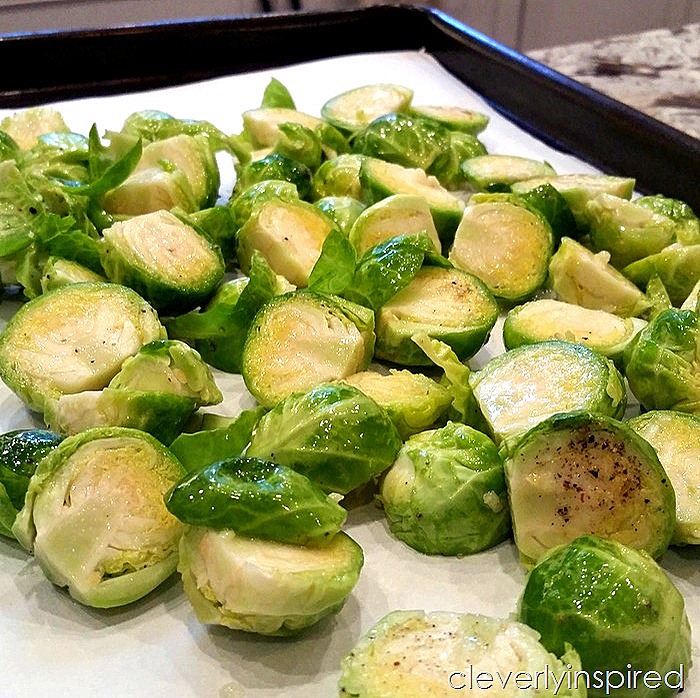 Brussel sprouts was not one of my favorites to say the least. My Grammie would sit at the table with me and tell me stories about people by the last name of Brussels that ate brussel sprouts and had beautiful hair and perfect skin and they knew how to dance and  all sorts of imaginative stories. I think about these things every time I eat something that I might not have liked as a child but I have grown to like as an adult. It is funny how your tastes change.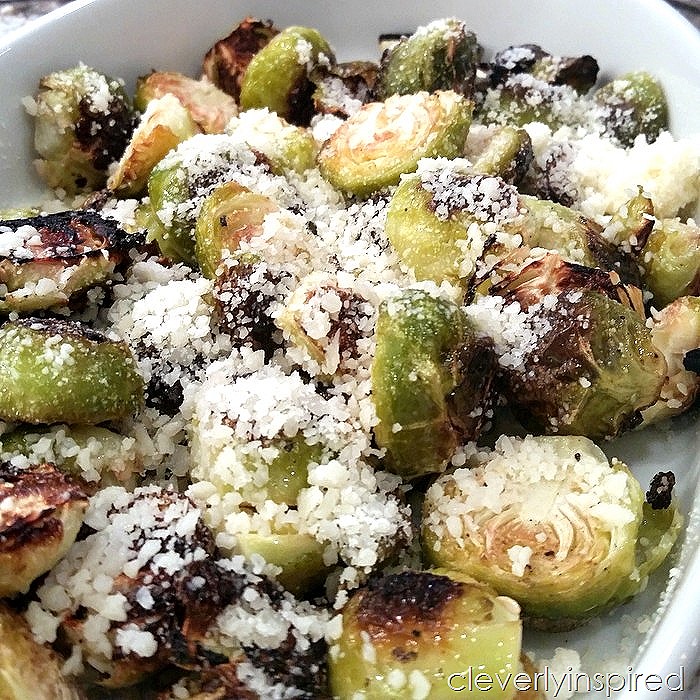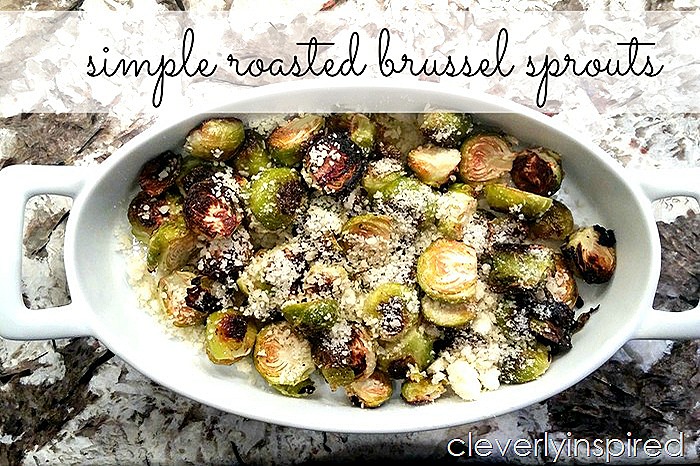 Simple Lemon Roasted Brussel Sprouts
Ingredients
20

brussel sprouts cut in half

1/2

lemon ..juiced

1/3

C

fresh grated parmesan

2

T

olive oil

1

clove

garlic minced

1/4

t

kosher salt

fresh ground pepper
Instructions
Heat oven 425

Toss brussel sprouts, olive oil and lemon juice until coated.

Mix in garlic, salt, pepper.

Spread on parchment lined baking sheet.

Bake for 25 minutes.

Serve in casserole dish, sprinkle with parmesan prior to serving.
The encouraging thing about brussel sprouts is they are literally packed with so much goodness in a little bite that you know you're doing your body good when you can eat a portion of these a few times a month. These roasted brussel sprouts take minutes to prepare and are packed with flavor. When you roast them they become kind of crispy on the outside and tender but not mealy on the inside. Just because you didn't grow up some liking something doesn't mean you will never like it.