For my fellow teen boy moms….and lovers of Amazon Prime:) A few ideas for those teen boys in your life that are super fun to buy for:) I found a few "out of the box" ideas and I thought I would share with you:)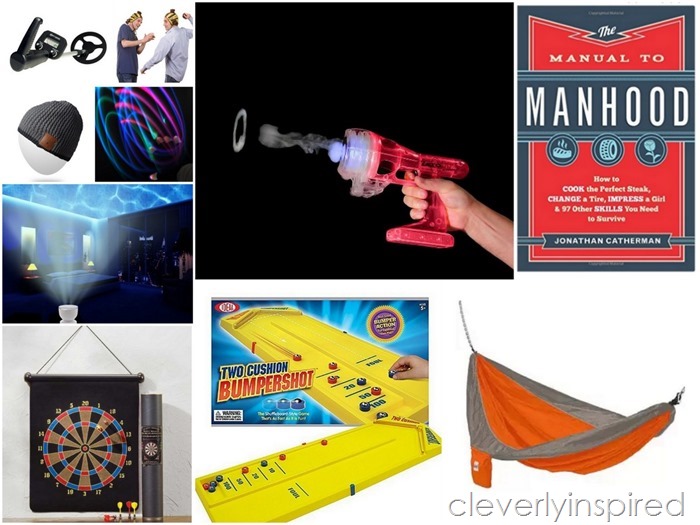 Bluetooth beanie seems like a really really good idea for everyone in the family….but especailly for the boys who are always outside:)
Magnetic Dartboard seems like the best way to save your walls….
Manhood Book good advice and potty reading material:)
LED gloves just because they would be fun at a party:)
Jumpin Doodie Game put a silly cap on and throw doodie at your friends….need I say more?
Ocean Nighttime Projector I want one!!!
Metal Detector when all else fails….turn the electronics off and go find treasures!
Bumpershot game great family game!
Portable Hammock for the outdoorsmen in your fam….they can nap anywhere now!
Fog ring gun…the new nerf:)
(all above are affiliate links)