Happy Valentine's Day!!! I am cooking up a fun new cupcake today and I will share it with you soon :)
I thought I would do a simple…straight forward post about how to read blogs. First off…blog is short for Weblog. Back in the day (1997…not that long ago) when blogs first came out…they were referred to as "logs" that were on the web. "Logs" as in journals. That is where the term comes from. As people began to use the online logs…the word became shortened to Blog. Just a bit of history there…
There has been so much chatter about Google getting rid of the popular friends connect tool. You will notice on this new blog template of mine I have chosen to not even put it up. It was a way to see visual see how many "followers" one blog had (a term I was never very fond of).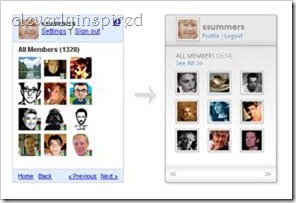 Members could click on the "follow" button to keep up with the blog. There are many other ways to do this…that are just as simple.

On the top right side of the blog…you will see these social connect buttons. Facebook (where many of you click over from), Twitter, Pinterest, Mobile App, RSS feed
The RSS feed is the easy way to read and follow several blogs in one neat space. When you click on the little rainbow….this screen will pop up…
See the top right corner where it says Subscribe Now…many choices. I happen to use Google Reader. If you have a Google account (Gmail, YouTube…etc.) Google reader is under that umbrella too. You would just enter your google username and password to sign up.
Now when you go to your favorite blog and click subscribe…you can just click your preferred reader and Google will organize all the blogs under reader.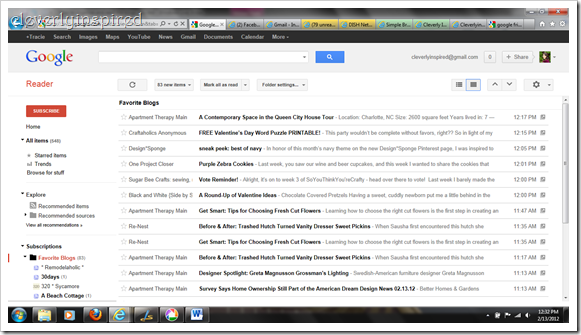 This is an example view of what Google reader will look like when you have a few blogs to follow. I read several…but I have them organized into different folders…because I don't read all of them every day.
There are other options too…like just having the blog delivered right to your email box. You would click the same little rainbow sign and put in your email.
I hope that helps you understand a bit better :)