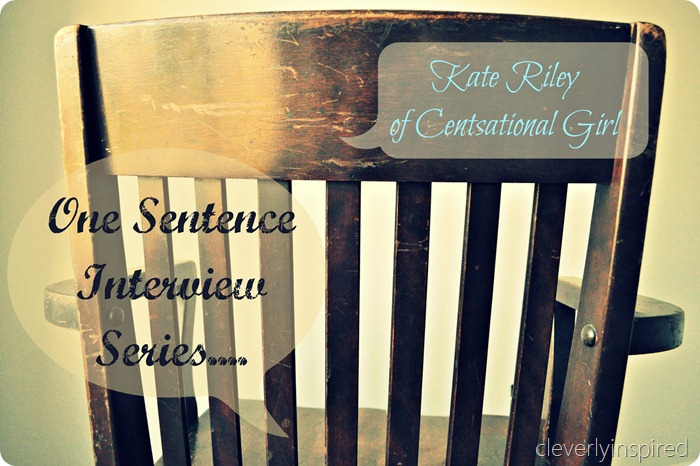 Kate Riley of CentsationalGirl.com is one of two bloggers that drew me into this whole blogging world. Her style very closely matches mine own. I can relate to every post she writes. I would describe her style as updated classic. Chic…without the shabby. Traditional…without the heaviness. Simple…but not boring. Truly love her and her blog. She has also become a bit of a mentor to me…which is invaluable in this world of blogging. Kate is humble, kindhearted and the type of gal you would love to share a bottle of vino with and just shoot the breeze ;)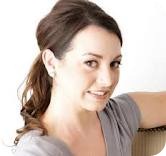 She was sweet enough to give us all a bit more insight about herself. Here are her answers….in almost one sentence;)
1. If you could bring back one trend from the past…what would you bring back?
Men and women dressing more tailored and more formally when out it public like they did in the forties and fifties.
2. If you were a dog…what kind would you be?
I'd most certainly be a scrappy little terrier, like a West Highland or Jack Russell, always running around getting into mischief.
3. Something you never leave out when designing a room….
Amazing light fixtures – overhead and on an end table or console, they're the perfect punctuation.
4. If money were no object….I would buy _______ today….
If money were no object, I'd build a conservatory over our courtyard with a high pitched glass ceiling and rustic wood beams furnished with deep seat elegant fabrics and filled with plush pillows and textured accents influenced by nature and lush plantings and complete with a dramatic conversation piece light fixture.   Sorry for the run on sentence, I'm just obsessed with the idea because I'd never need a vacation if I had that.
5. If I wake up in the middle of the night…the first thing I think about is usually ___________…..
Have the kids kicked off their covers again?   Or how many more hours of sleep do I get (glancing at clock).
6. When I go in a friends house…I usually end up in the ______________… 
Kitchen making cocktails and whipping up some culinary treats.
7. My favorite way to eat ice cream is __________________…  
In my pajamas watching TV, two scoops of mint chocolate chip please.
8. One design regret I have is ___________________
My slightly cluttered yellow and blue French country phase of 2004.  Thankfully I was awakened from that period – I'm still a Francophile, but I hope a little more sophisticated these days and focused on grays, creams, and subtle metallic sheens.
9. What is your favorite thing about blogging?   
Meeting people who share my interests – love love love that side of the blogging adventure.
10. Coffee?Tea?Milk? What is your comfort drink?
Coffee with cream every morning, gotta have it, but I've cut back to one a day.
I know that I have talked about all sorts of projects that Kate has done in the past. I would encourage you to go see some for yourself…. at Centsational Girl. Thanks again Kate!!!!
—