Just send it out into the universe…and see what happens. Those were my thoughts as I mulled on this new little series "One sentence Interviews". You never know…maybe no one will respond…but then again…maybe someone WILL respond. I picked out some favorite bloggers of mine and I sent them a short email explaining my new series. The challenge…answer some fun, unique and random questions with just one sentence answers. We are all busy…so a short little Q and A is a fun way to learn a bit more about the people we have all come to admire in the blogging world without too much time lost :)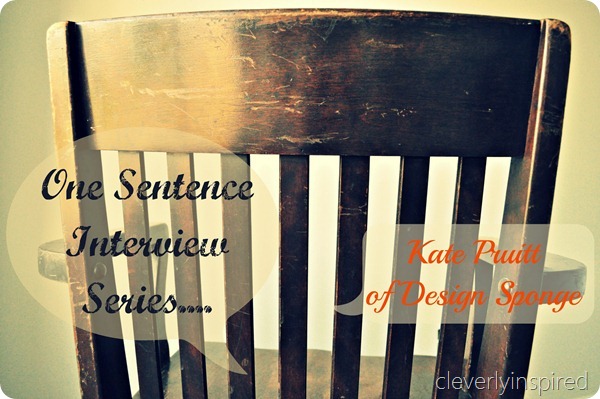 First up is Kate Pruitt, she is the Senior Editor at Design*Sponge, a website dedicated to home and product design founded in 2004 by Grace Bonney. She has contributed over 80 design projects to the site, including over 10 new projects for the Design*Sponge book which came out last year. (source)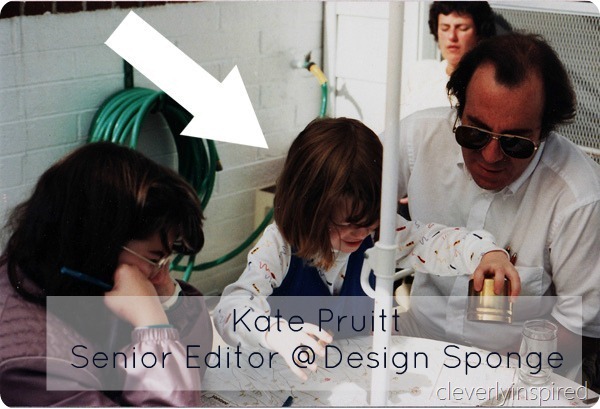 Above Picture of Kate (what a little cutie )…working on an original no doubt…Below are some of her creations also…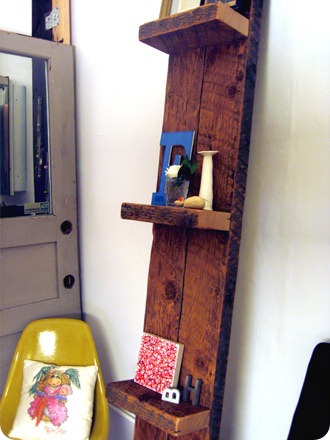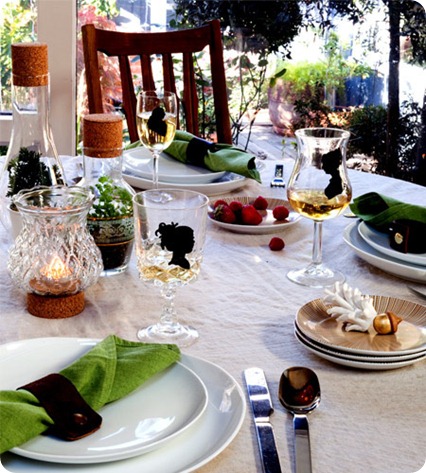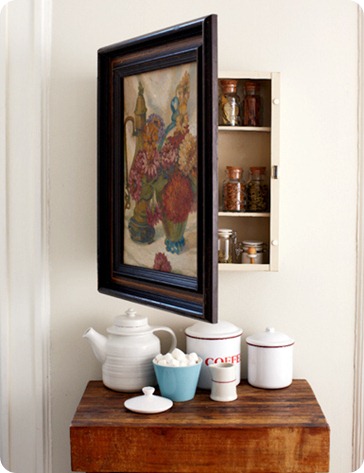 Using just one sentence to respond…here is how Kate answered….
1. If you could bring back one trend from the past…what would you bring back?
Sunken floor beds and sofas from the 70s.
2.If I were a dog…what kind would I be?
Cardigan welsh corgi – a big dog in a little dog body!
3.Something you never leave out when designing a room….
Textiles – all else being equal, textiles can completely change the style/mood of the room, and they are easy to switch up and make yourself!
4.If money were no object….I would buy _______ today….
A steam shower, but if money were REALLY no object, a big plot of land on the California coast to build an artists' retreat.
5.If I wake up in the middle of the night…the first thing I think about is usually___________…..
Honestly? Rats. One time my cat brought a live rat into the house and let it loose in the bedroom at 4am, and now I hear the cat door at night and immediately expect a rat invasion…
6.When I go in a friends house…I usually end up in the ______________…
On the floor, playing with his or her pets.
7.My favorite way to eat ice cream is __________________…
In between two freshly baked cookies.
8.One design regret I have is ___________________
My living room rug. It's wool knit and very plush, but it sheds way too much and always looks dirty. Flat weave rug next time!
9.What is your favorite thing about blogging?
Taking an individual's work that maybe 5-10 people have seen, and allowing thousands of people to see it, appreciate it, and actively support it. Nothing beats that feeling.
10.Coffee?Tea?Milk? What is your comfort drink?
Tea all the way. Earl grey with milk puts me right at ease :)
I cannot thank you enough Kate! I now want some ice cream and chocolate chip cookies!! You are so gracious and so talented!!
I would encourage you to visit Kate Pruitt over at Design Sponge….she is always up to something fabulous!