Just a short recap of my time in Dallas this past weekend…
About 6 months back I was contacted by a sweet girl named Cassie. She is the founder of Project MOM…which is a conference based in the Dallas, Texas area that focuses on helping Mom's be "even better" moms. The mission of the conference is quite simple…recharge YOU so that you can be a better mom. The sessions focus on all sorts of topics that Moms want to learn more about…speaking to your teen, managing money, meal planning, effective strategies for parenting smart…and my session which was being creative in your home.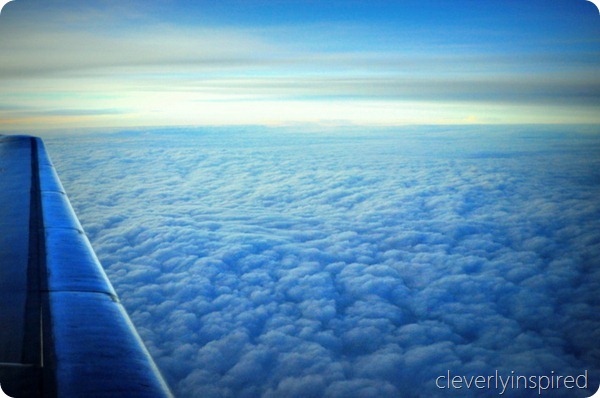 We flew in on Friday morning….love the clouds ;) I took several pictures of them! Ha!
There was a meet and greet session at a local bookstore on Friday evening. The "Crockin girls" just came out with a fabulous cookbook and they were there to sign books and chat. It was great meeting everyone…so friendly and energized!!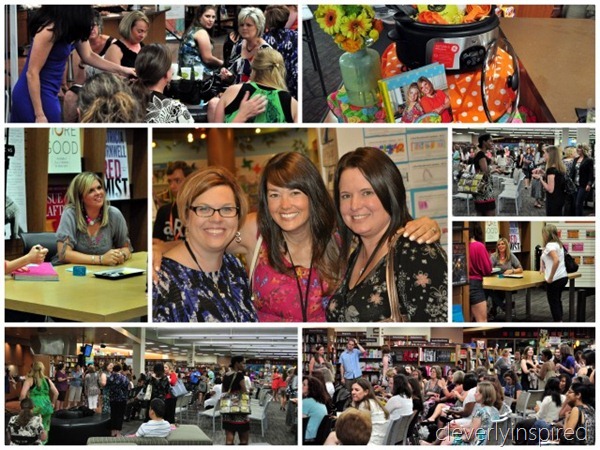 Vera Bradley was a sponsor of the event…and all the speakers for the weekend were given some Vera luggage. Sweet!!! It was like I was given gold! I was thrilled with this bag ;) Just have to try to keep it out of my peanut's hands!!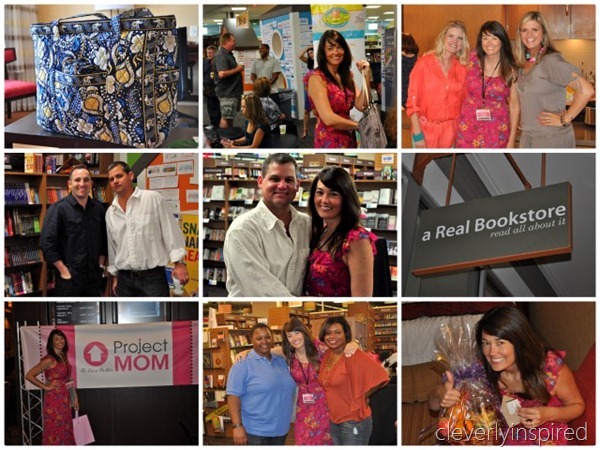 On Saturday, the event started at about 9:00. Cassie tells me there were about 450 registered Mom's. Wow!!  was so impressed with all the planning. Cassie and her entire team were fabulous! So professional and the whole day was seamless. My DIY session was after lunch from 2:00 to 3:00. I focused my session on giving yourself time to be creative. Realizing that creativity comes in many forms…like writing, creating music, building things, art…etc. Try to channel that little person your were in grade school..and remember what "playtime" is. Then I showed some of my past projects and answered questions. Lots of great questions!! Such a sweet group!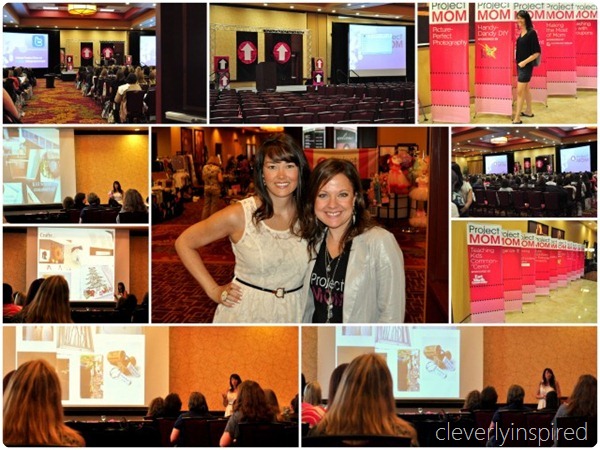 If you are a Mom and live close to Fort Worth, Dallas or Oklahoma City…I would encourage you to take some time to attend next year.
Here is the website for Project Mom to learn more. Thanks for having me Cassie :)