Hi all!! I want to welcome all my new friends from Dallas. I had a great time meeting you all at the Project MOM conference in this weekend. What a warm welcoming group! I will be sharing some pics soon! I hope you all had a great weekend too :)
When my Grammie moved from her house of 30plus years….there was a bunch of stuff. Some of it was just that…stuff. My mom and I helped her go through the things she wanted to move to her new home…and separate it all out. She had a few great garage sales and she did a good job at getting rid of some of the things that didn't mean that much. The guest book though….that was a keeper. She had this guest book from way back in 1978. She started it as a way to keep addresses….and notes from people who came to visit her.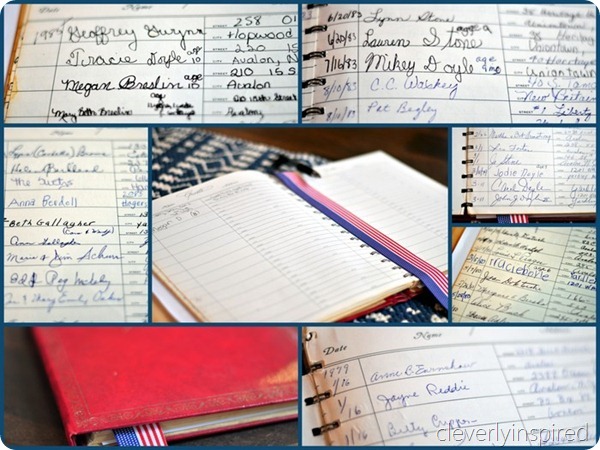 It is the story of her house. It is a treasure. I am lucky enough to be the one to have it now. My mom knows I am the "keeper" of such things. A sort of family historian. I love this book and the memories it holds. I signed it every summer that I spent with her. Making note of my age…along with my "boyfriends" name…all right there in the guest book. My best friend Melissa signed it…several times…her family, old friends, new friends, cousins, aunts and uncles, her bridge club…on and on. She built a happy home at the shore…and this book is evidence of that.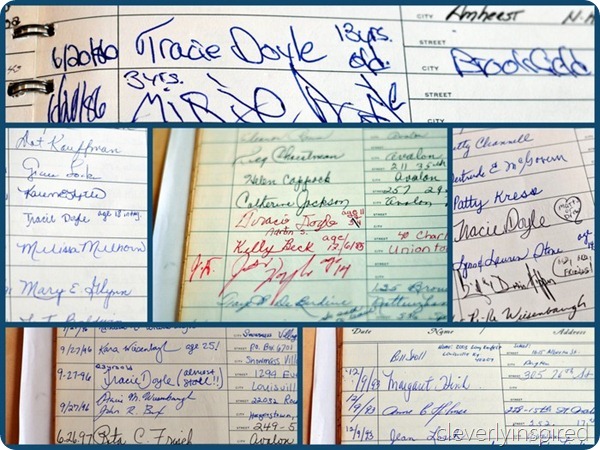 I signed the day before I became Mrs. Stoll…and my soon to be husband signed too. We were married at my Grammie's church at the beach. And now…the beloved Guest book has a home at the lakehouse.  And the joy passes on….thanks Grammie :)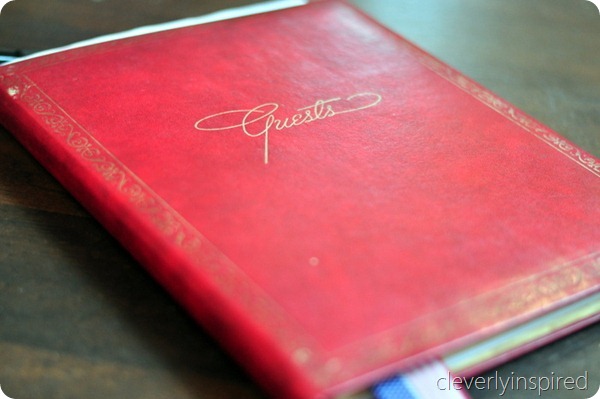 A guest book is such a nice way to see the travels of your friends and family from year to year. It is so much fun to look back on. I would encourage you to start one in your house. Just leave it out by a door…and encourage friends to leave a note ;)