We are all home again today..thank you polar vortex (insert sarcasm here). I had this post ready to go….but obviously my day looks a lot different from this today. When my kids are home I tend to project more than write….but here is a general snapshot of a typical day…
What do you do all day? How many hours do you work? What is blogging like everyday? What if I want to start blogging?? I have fielded these questions in the past and so I thought I would share with you a little snapshot of what my day tends to look like….The best thing about blogging is that I make up the rules and I do what works for me. My kids are older and they don't require as much of my time like they did when they were younger. This evolved for me…gradually getting into a "bloggin groove" so to speak. I don't really fret anymore how often I post…or whether I posted a recipe yesterday…so I should share a DIY today…it has to be an organic flow of information. Otherwise, it is forced. Blogging should never be forced.
A few bloggin rules that tend to work for me…3 post a week, I try to not have more than one sponsored post a week (if any, with exception of holiday time, that is "bread and butter" time for bloggers), only hit publish if I truly find it interesting myself, and don't fret if it all goes to crap:)
Nobody, like nooooobody is waiting by their computer to see what I have to say next. I post when I can post…that simple. With that said…..here is a typical day….at CleverlyInspired headquarters:)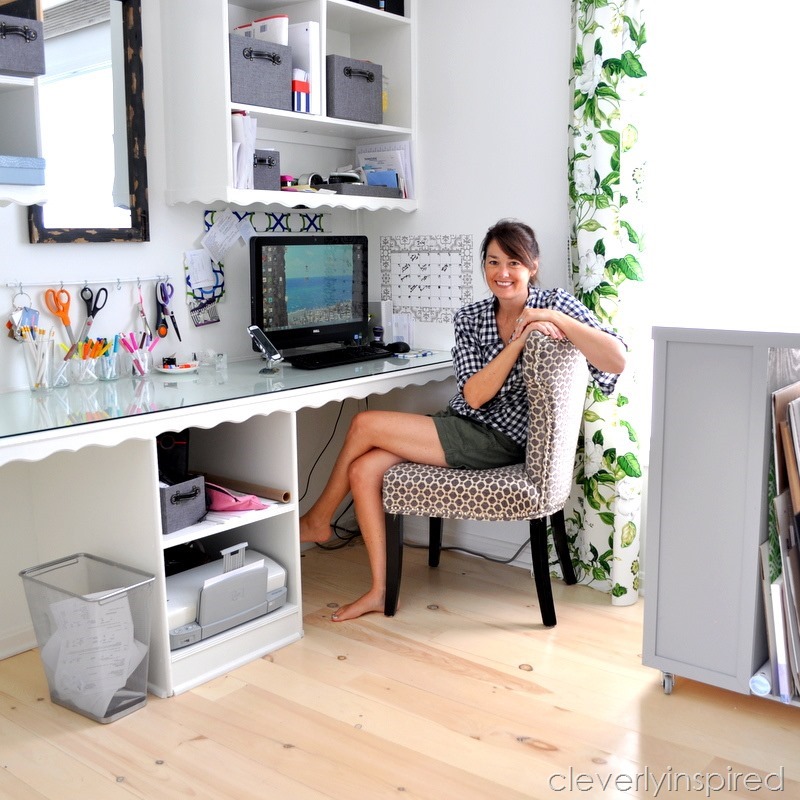 7:30-8:30: Wake up. Try to shake the force field of the flannel sheets that are pulling me back and saying "oh, just 5 more minutes…." . I am NOT a morning person. I am fairly grumpy for about the first 15 minutes. It is just how I am made…and I can't change it. My family and close friends know this…"Don't enter into conversation with Tracie before you see her with a coffee cup." My kids make their own breakfast most days. They get up on their own with an alarm clock…get their school stuff ready…make their lunches. They are pretty self sufficient in the morning….I am really just there for a kiss goodbye or to whip up the occasional waffle. And that is totally worth waking up for:)
8:30-9:30: Coffee and Catch up. Breakfast (either a sauté egg white and coffee, or a bowl of cereal and coffee, or rye toast and cream cheese and coffee. Whatever it is….there will be coffee.) is eaten in my office while I check in for the day. I return emails, get the day's post up (normally by 8:30 on Monday, Wednesday and Fridays). I take time to share the post on social media.
9:30- morning: Dressed and put some laundry in. Attend to any housecleaning issues that need attention that day. On this particular day, I am back to writing. I have a guest post do for SheKnows and it is due at noon. Depending on the type of post, they can take as little as 30 minutes to write or as long as an hour. I typically will be at my computer most of the morning…in and out of doing house maintenance. I find that I enjoy editing pictures and organizing my thoughts best in the morning…but by the time 11:30 or so hits I am ready to have a change of scenery. So in general, blogging the better part of the morning is fairly accurate.
11:30-1:30: Lunch and errand running. Today happens to be grocery day….so I grab a quick sandwich and a clementine and head out the door. I need to return a few things to Lowes and then hit Kroger. I try to make a meal plan for the week so I only need to grocery once…maybe twice. It makes it nice to know what we will eat all week and keeps me out of Kroger:)
1:30-3:00: On this day I am creating a blueberry recipe for a post I am working on so I get to be in the kitchen (which I find fun). I find it easiest to work on food related post when the house is empty. I can set up my equipment and props…cook and bake…and photograph..all fairly efficiently. After I am finished baking and cleaning up…I am back to the computer to edit and write a bit more. In between laundry loads:) I spend a little time measuring and hashing out ideas for a  project in the master bathroom too…
3:00-4:00: The hour before my kids come home I try to get the house back in order. This includes vacuuming, starting dinner and general maintenance. Today, I am gathering clothes and unwanted things so I can drop them to Goodwill tomorrow. I also made the mashed potatoes for dinner and put the steak in a little marinade. Also, I clean up breakfast dishes that are waiting there:)
4:00-6:30: Kids come home and start up homework…chat about our day…grab a snack. Hubs come home around 5:00ish and we hang out a bit and catch up in the coffee bar. Dinnertime and clean up. We eat early…it just seems to work out for us.
6:30-7:00: I tend to go back to my office to tie up and loose ends and return any other emails that may need attention before tomorrow. After those are done….I power down the computer and office is closed until tomorrow.
7:00-9:30: Family hang time/study time/chill time. My kids are not in any sports or activities at the moment…..so it has been very nice to just hibernate at night. We are normally in bed by 10:00…watching the news or reading. My hubs wakes up at 5:45…so we are early to bed most nights:)
Squeezed into a nutshell…there is my typical day:) However, everyday is different and that is what I love most about blogging.  I normally have post ready to go about a week ahead…so for example this post…I wrote it last Monday. And next weeks post are all ready scheduled and ready to go. This is what works for me….but you may like a different system…like I said…there isn't one right or wrong way. It is completely personal.
I have a few other post about my little blogging journey. I am nooooo expert….but then again nobody is an expert in blogging. Some have practiced it longer…yes, but nobody should be preaching "this is the only way to do it"…. It's like that movie line in You've Got Mail….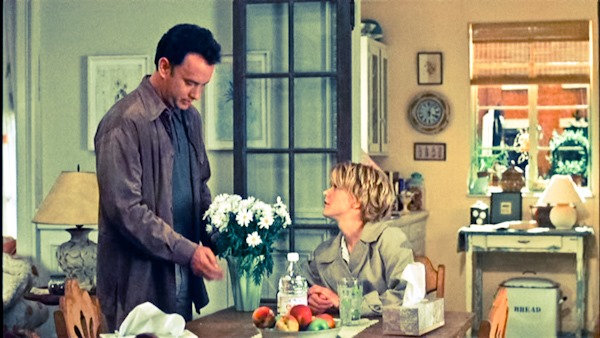 (source: buzzsugar)
Fox: It wasn't… personal.

Kathleen Kelly: What is that supposed to mean? I am so sick of that. All that means is that it wasn't personal to you. But it was personal to me. It's *personal* to a lot of people. And what's so wrong with being personal, anyway?
Make it personal….make it you…make it interesting to others….that is what a blog should be. No two are the same…so stick to what you know and do it the best you know how.
Just my 2 cents:)
Hubs and I leave tomorrow for the beach to get a few projects going down there. I hope you can join me on instagram or facebook where I will be sharing some things along the way! Let's hope the polar vortex doesn't follow us!