Hey yall! Hope your weekend was a good one:) We had a busy one…but still got some time in for a fire outside. What beautiful weather we had! Looks like we have a great renter for the lakehouse. A nice couple reached out and asked if we would be interested in renting it…after looking into it with our CPA and Insurance…along with their references….everything checked out and it seemed like a no brainer. It will be nice to hold onto the lakehouse….while also having someone take care of it for us. So we will be busy moving stuff around so that they can move in within the next few weeks. The family has two young boys who love the outdoors….perfect place for them to live! We are thrilled for them…and for us:)
I posted a question on Facebook last week it was really mainly an observation I had while shopping at Target. It seems there are many cute leggings to buy all located in the pant section of the stores but when you go to search for a cute top to wear with the leggings there are not many to be found that will cover your rump. Why is that? Why is it so hard to buy a cute top that is appropriate length in the front and back…without looking preggers? Well my facebook readers are some of the smartest people I know ;-). They gave me several suggestions and I wanted to pass them along to you in case you to do not want to show the world your bum all day long!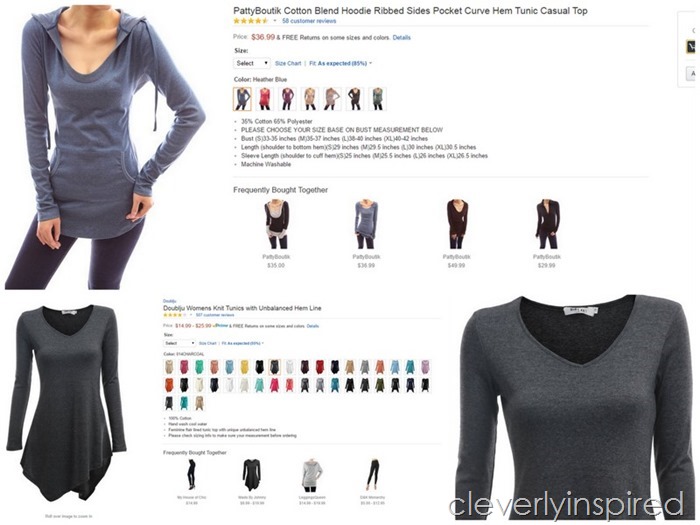 Amazon
Doublju Knit Tunics with Unbalanced Hem BLACK (US-M)
Amazon
PattyBoutik Hoodie Ribbed Sides Pocket Curve Hem Tunic Top (Purple M)
Both of these are from a seller on Amazon. I ordered the tan and heather gray ( just $19…I'll let you know the quality) I like that it doesn't seem heavy weight….I wanted something I can pair up with a cute scarf…some tall boots with sweater collars—a comfy and stylish outfit for the whole day:) I also liked the fact that this v neck came in several colors…I am hoping it holds up.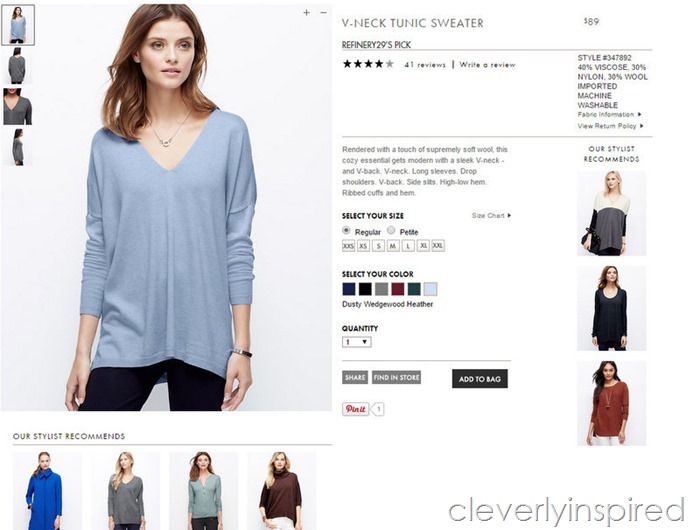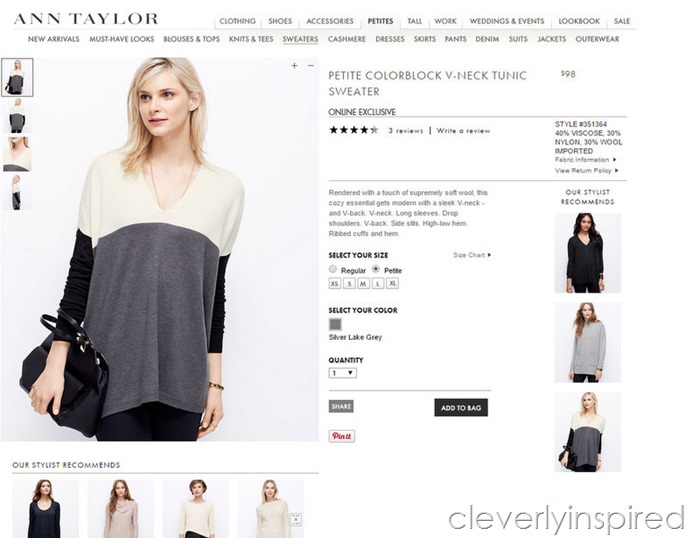 Ann Taylor  Ann Taylor Color block
I love Ann Taylor….and I can't believe I didn't think to look there. The problem is….I am not going to spend $70+ dollars on a top that I just want for "everyday". But I do like both of these options for a night out or maybe church….very cute.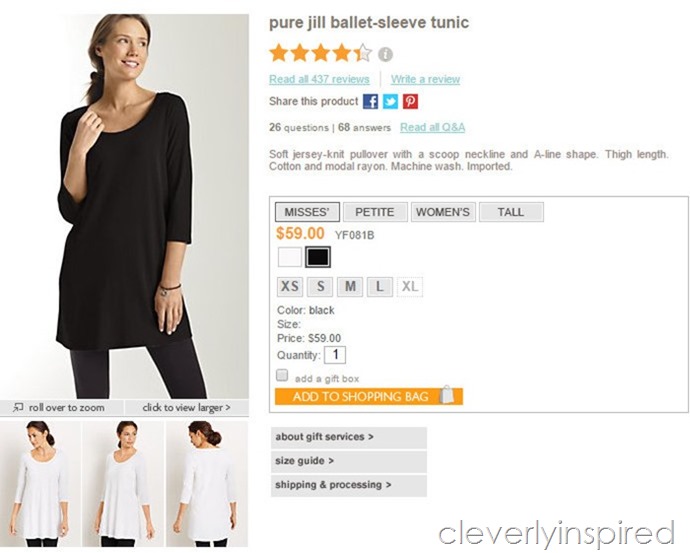 This is another suggestion from a reader….check with J Jill. I did find a few tunics on sale that would be great to wear with a multitude of scarfs. Wear it and go!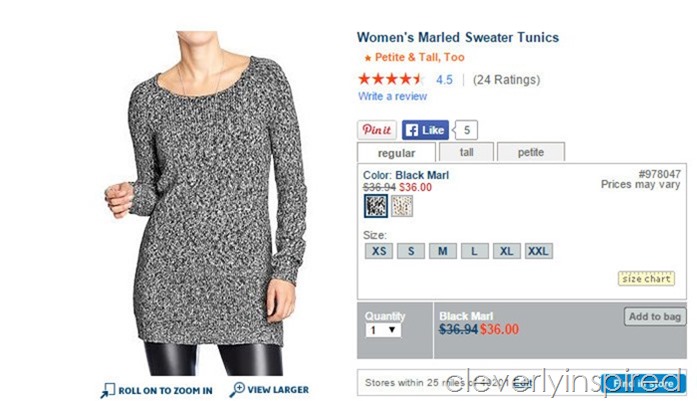 This sweater top is from Old Navy. Might be perfect for the winter…and can be dressed up or down.
I know I don't talk about fashion a whole lot on here…but I did want to pass on in case you are wanting to cover your bum too:) Do you have any suggestions that we haven't thought of?
xo
(some links are affiliate links above…fyi)