I always like to hear about new and fun useful apps for my smartphone. I have the Droid Razor (android market) but I believe all of these are also available on the apple market. Here are the apps I use the most (I left out Facebook and twitter….cause don't we all use them??!?!) Oh…and all of these are FREE!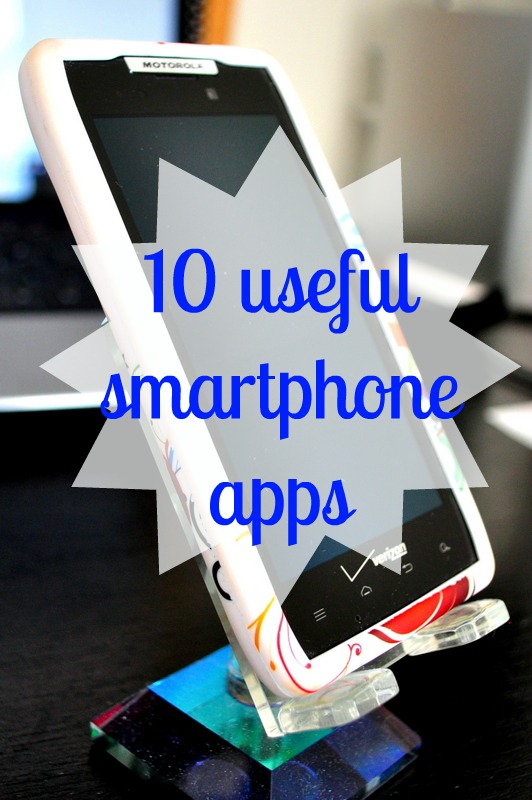 Ever note : The best thing about Evernote is that it links everything and anything from your phone to your home computer. Say you are tasting a great wine at a restaurant….take a picture of the wine bottle, share it with Evernote…when your at your desktop you have that note available to research it some more. It is a great way to share info…with just yourself ;) As they put it "Save your ideas, things you like, things you hear, and things you see."
G+ :the google umbrella is just getting larger and larger. This app will upload any picture taken with your smartphone and load it to your online Google account for safe keeping. Nice thing about it is that it does it automatically. Phone disappears?? No problem…you still have all your pics online.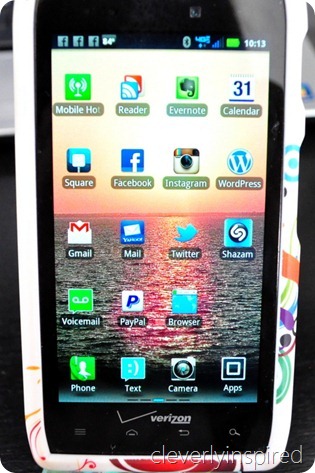 Shazam :"what's the name of this song??" you will never say those words again. This app listens to the song being played and tells you the artist and name of the song. So cool.
Instagram :one of the original picture taking apps…I love it and it's ease. It makes a very ordinary picture become extraordinary. (find me on there: cleverlyinspired)
WordPress : A bloggers bff! I recently downloaded this app thinking it probably won't compare to the real thing. It is amazing! It is so easy to use and a replica of the program on my laptop. Great for travel!
White noise lite: When I travel—I use this app all the time. My favorite is "rain" …puts me right to sleep.
Michaels : No need to clip coupons…all my Michaels coupons are right on my phone. They just scan the coupon at checkout. Plus…they stay on your phone until they expire. Keep using them!! Love. (Joann's has one too that is awesome)
Google reader: Do you like to read blogs? (I hope so :) I have all my favorite blogs right on my phone. This is so handy on a car trip! Google reader makes it so easy to keep up with all my favs. (here is a post I did about reading blogs through google reader)
Square: I haven't used this one yet….but it is definitely cool. You have a little square that plugs into your phone. (the actual attachment runs about $25) Download the app….now you can run a credit card and people can pay you…right on your phone. Out to dinner with the girls?? Everyone can pay you and you pay the tab….instead of giving the waiter 12 different cards :) Selling your handmade items at a craft show?? Now you can accept credit cards. Great idea!
Pandora and I heart radio : Pandora is basically smart radio…you put in artist that you enjoy. It lets you listen to songs by that artist…while also picking out other artist that are similar. I heart Radio basically pulls stations from all over the country and lets you listen anywhere. Love a country station out of Nashville?? Pull it up on I heart Radio. Genius!
What about you….what apps do you LOVE?!?! Share with us…:)
Krista over at While he was napping has also had some great round ups lately of useful apps. Go see!
Sharing at tatertots and jello