I think some of the best tools in the kitchen can make you want to spend more time in there cooking and creating. I have rounded up a few of my personal favorites….these are tools that I have used for several years…and if they have broken…I have replaced them the same week. You get so used to using a great tool you can't live without it! In no particular order….here are some of our favs….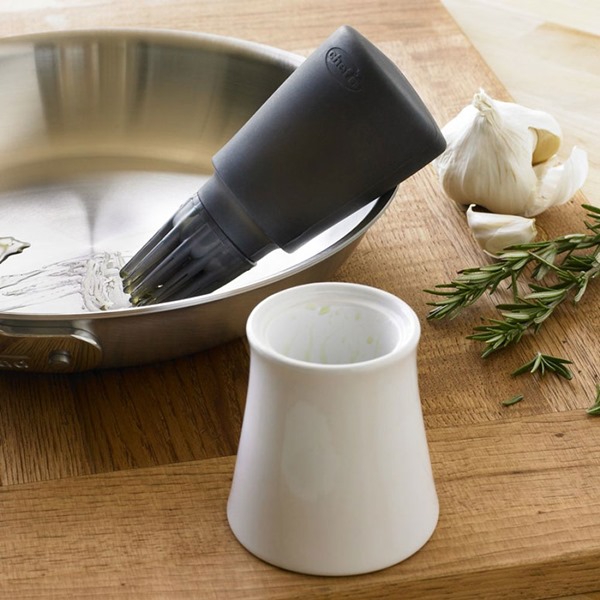 I adore this olive oil dispenser. It is on the counter at all times. You fill the container with oil…place the top "brush" on and it is always ready to go! I use it for dabbing olive oil on veggies before I roast…and I use it in a pan before I sauté. You just lightly squeeze and the oil comes out the brush top. Love it! (I originally bought mine at Williams Sonoma…but I placed the link for an online shop that is carrying it now…)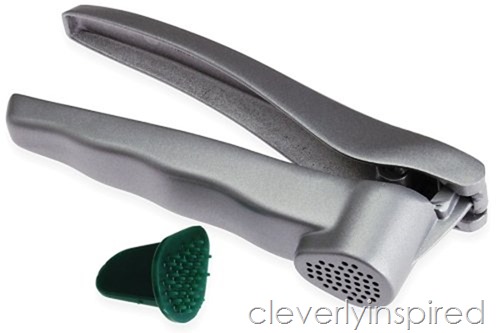 Progressive International Garlic Press
Another everyday tool….fresh garlic on everything please! This little garlic press makes it so easy…you don't even have to peel the garlic. I have used mine for over 5 years…a value for $12!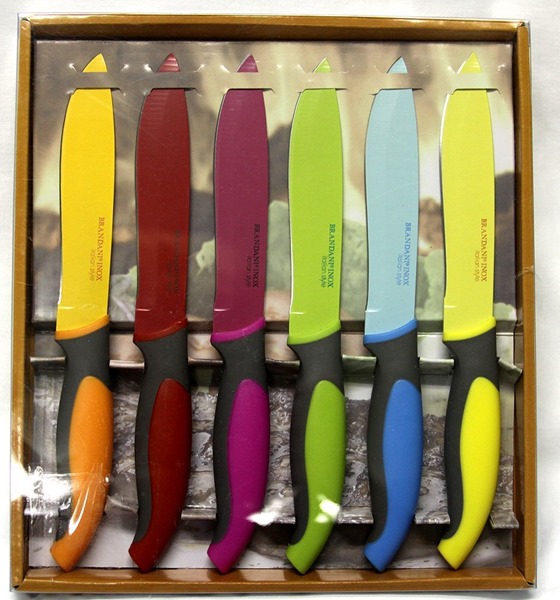 Brandani Inox Italian Style Steak Knives, Set of 6, Rainbow
These Italian steak knives I actually found at Homegoods….but we loved them so much we ordered some more online for 3 times the price! They are simply the best knives for every meal. I know that sounds weird….but they cut steak like butter and are easy for my kids to use…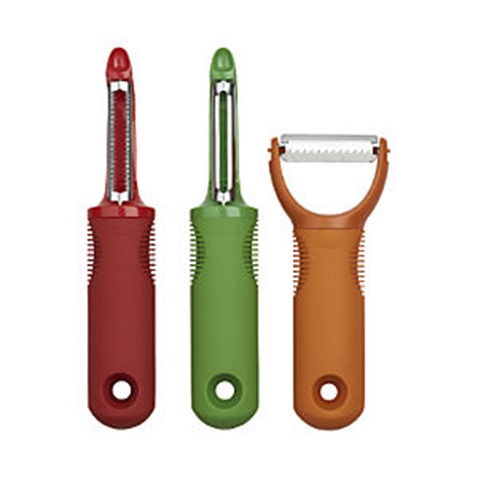 I love this set for a very silly reason…but it seriously makes all the difference—they are so easy to find in the drawer. Grab and go! They are well made, stay sharp forever and makes peeling a potato uber easy and quick.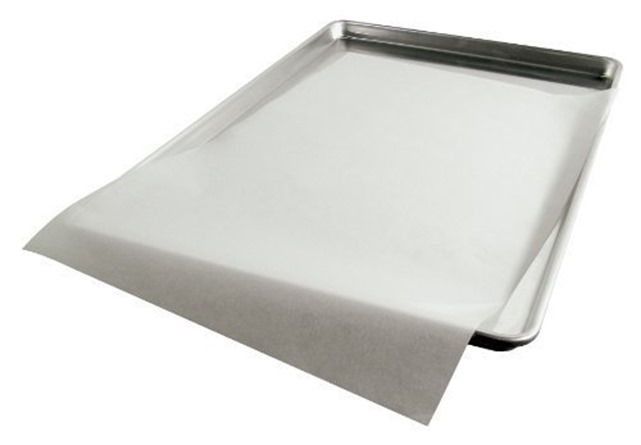 parchment paper
I love using parchment paper! Lining the cookie sheet with parchment first makes clean up a breeze! I cook bacon on it, cookies, veggies, potatoes brown up so nice and no sticking! I use Reynold's brand from your local grocery…but these sheet would be nice too because they are pre-cut to fit. Lining a cake pan with parchment will make it so easy to pop out of the pan too. Many uses….for something so inexpensive!
Do you have any favorite tools in the kitchen that you couldn't live without??
I would love to hear!
(FYI, some links are affiliate links—meaning if you purchase from them I receive like two pennies:)