This idea is kind of genius. It isn't mine….so I am not calling myself genius. When I went to Haven last summer…one of my roommates Chelsea pulled out this rolled up placement. As she unrolled it…all of her long necklaces were just laying there…all untangled..and perfect. I thought…now that is a great idea. It took me this long to make one for myself….here is how I made my DIY necklace travel case…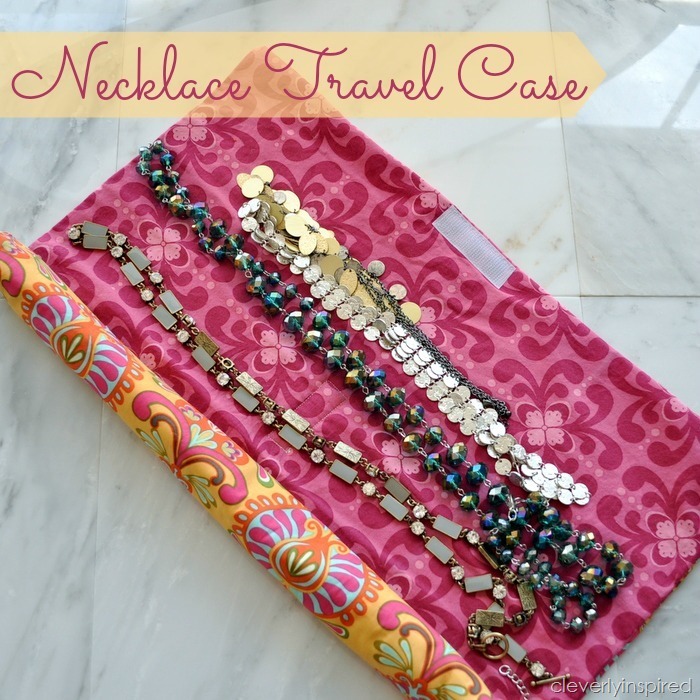 Supplies:
2 pieces of fabric cut 15 by 17.
1 piece fusible fleece 14 by 17.
2 small pieces of sew on velcro (about 3 inches)
sewing machine
scissors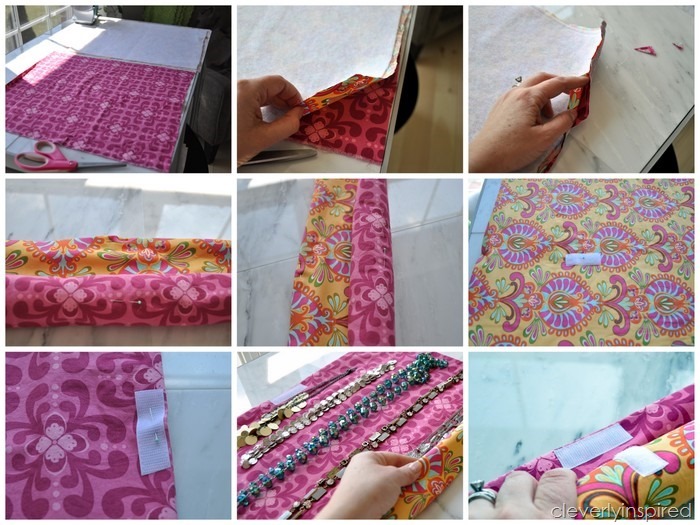 Steps:
Iron the fusible fleece to the wrong side of your outside fabric.
Place both fabric squares, right sides together and sew straight stitch around the whole square. Leaving an opening to allow to turn right side out.
Turn right side out and sew seam shut. Iron flat.
Roll up gently and mark with a pin where your velcro will be sewn (mine is about 6 inches on the outside fabric).
Sew one velcro piece to the inside fabric on the edge (see picture above)
Sew the other piece of velcro to the outside fabric. I sewed mine in opposite directions to allow for more wiggle room.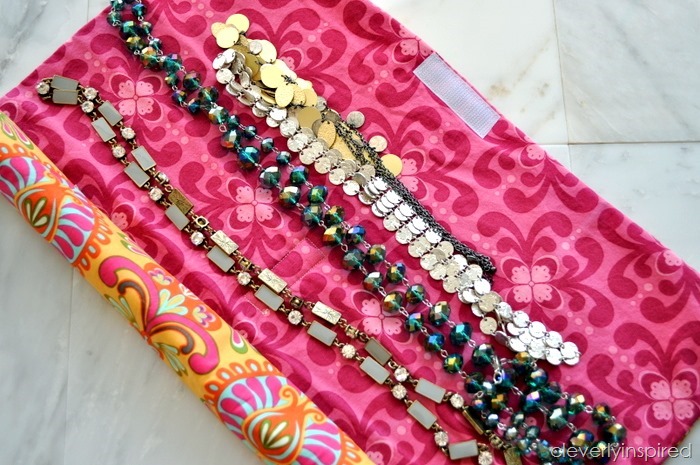 Thanks for such a great idea Chelsea!!