We are waiting for our fridge to die. Did that sound morbid? I'm sorry…but it is true. It hums and purrs and squeaks….just waiting I tell ya. New appliances are always a treat. Like a new car. Those are two smells I love…new car smell and new fridge smell. Sometimes….I go to Lowes just to smell the fridges. Yes, I have issues. You know this already…am I right? Moving on…
When we built our house about 9 years ago we put in all stainless steel appliances. I love having the same cohesive look. Electrolux caters to this with their Suite design plans. They encourage buyers to create a seamless and complimentary look with their appliance selections. They are sleek and stylish…and also make things super easy in the kitchen because of their professional standards. Electrolux offers matching suites of refrigerators, induction cooktops and dishwashers. They offer some really great ideas for your kitchen on their pinterest board.
I think a favorite of mine is the French Door bottom mount refrigerator. I am sure it doesn't hum like my current one :) I love the fact that it serves up food at the ideal temperature (even wine my friends, even wine….;) The counter depth is very appealing to me also. It would save us about 6 inches of space…and in a tight kitchen that is a ton! (see below how the fridge is like in the middle of the kitchen…. exaggeration…yes…but when you are sitting at the bar stool there is it super annoying….) oy….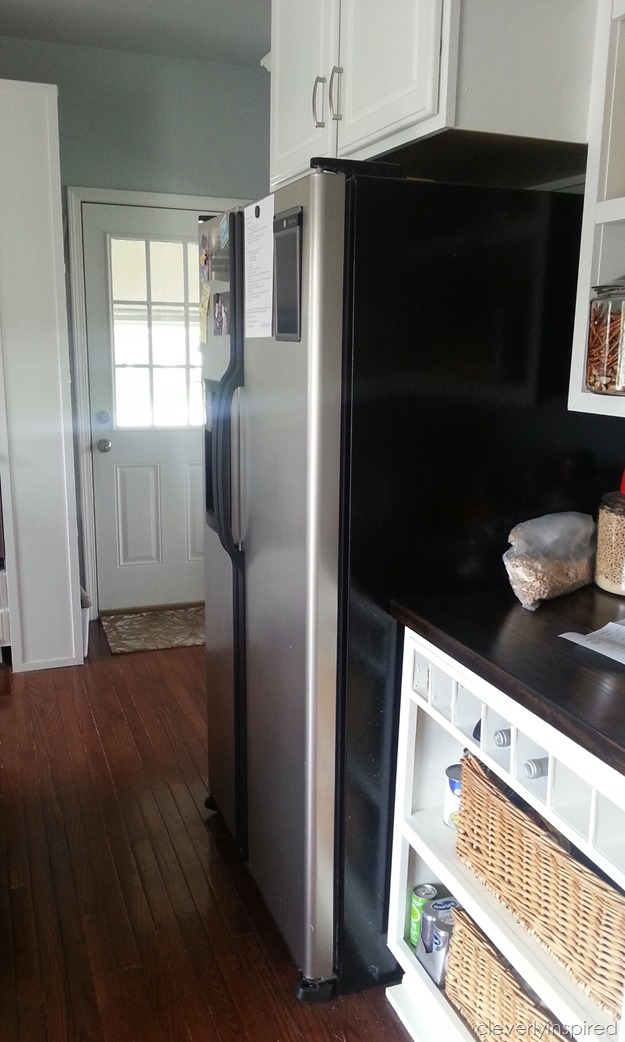 Here are some pics of some dreamy inspiring kitchens….
I love this countertop and cabinet combo….so classic.
I adore these lights…
Below is a great example of the Electrolux appliance Suite…made to have a seamless look.
What is in your dream kitchen?
Find out more and keep up with the latest news on Electrolux Facebook page
Back tomorrow with something fun to try this weekend:)
I was selected for this opportunity as a member of Clever Girls Collective, and the content and opinions expressed here are all my own.