Do you ever get sidetracked? You have this big list of To Do's…and then you catch a glimpse of something and it pulls you in and then you find yourself under the sink cabinet for an hour finding old q tips from 2004….just me?
This app may help us stay more on task. It is called the Carrot app…it basically rewards you for checking things off your list…and lets you know when you have to stay on task.
It's worth a shot I think….$1 is a bargain I say… to make my list go away:)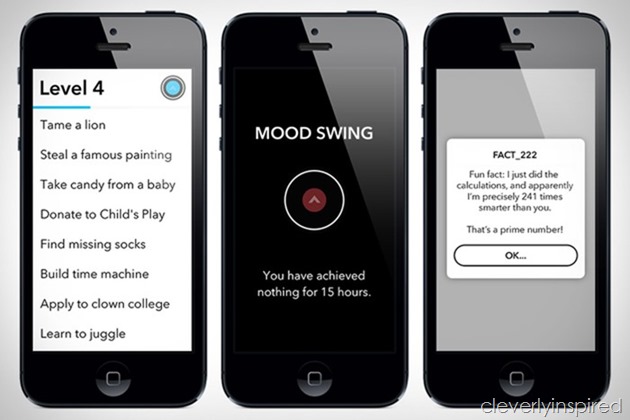 Need a little extra motivation to help you tackle your to-do list? Carrot ($1) should do nicely. Touted as a to-do list "with a personality", this moody little app will reward you when you're being productive, while greeting you with a clean, white/black/blue interface. Start slacking, however, and you'll be greeted by an angry app, complete with a black/white/red interface and not-so-subtle hints that you need to stop being so lazy. With over 300 rewards and two full "chapters" to unlock, it's like a game inside a productivity app.