I hope you all had a great weekend. It sure was rainy here…actually…it is still raining right now. It's not helpful on a Monday morning. I have a yummy recipe to share with you today. If you have never made a quiche…I would try this recipe.
Normally I shy away from quiche. I am ones of those people who are very fickle about eggs. They have to be just right. Not too runny. Not to hard. Goldilocks I suppose.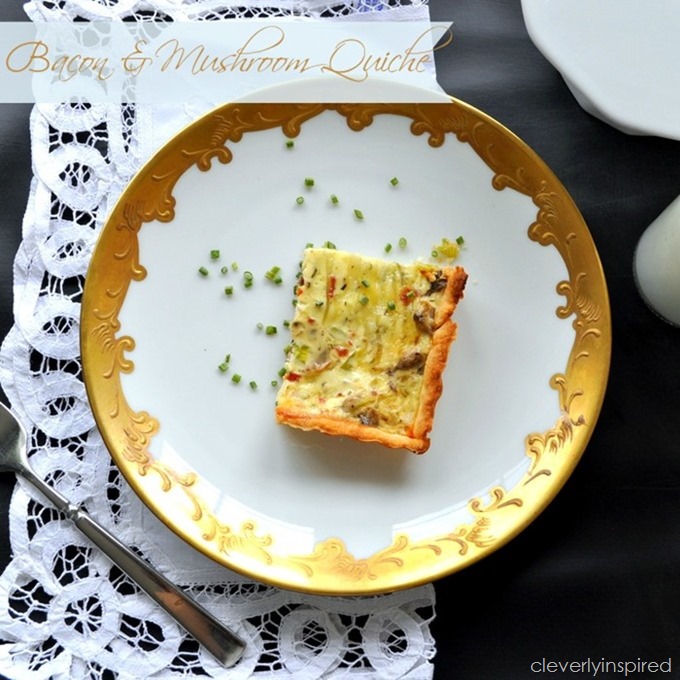 Anywho, I made this quiche for a teacher appreciation breakfast. It smelled amazing. It tasted even better. The best part is you make it ahead and then just gently heat it up when you want to serve it. I know, I was very concerned about the heating it up part….but I am telling you…it was amazing.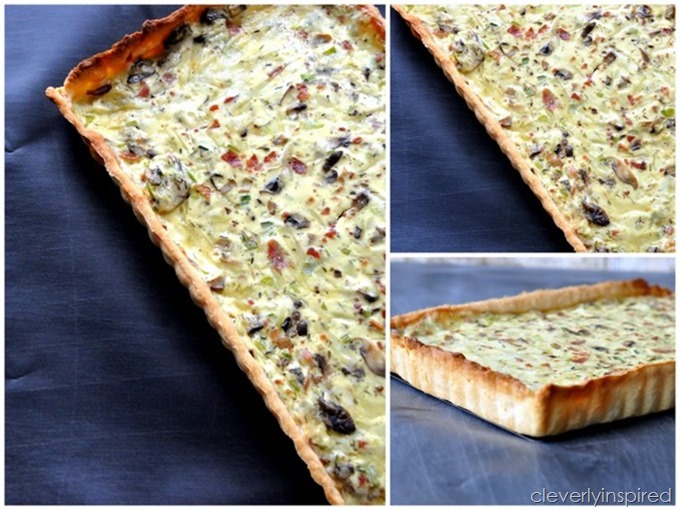 This would be great to serve for Mother's Day….fix it the day before. This only serves 6 smaller portions….so you may want to consider it a "side dish" . Just a thought…
Also, I made mine own go to pie crust….because seriously, it is no fail. You can however buy the ready made frozen pie crust for this recipe( you will only use one crust) Be sure to let it thaw so that you can work it into the pan.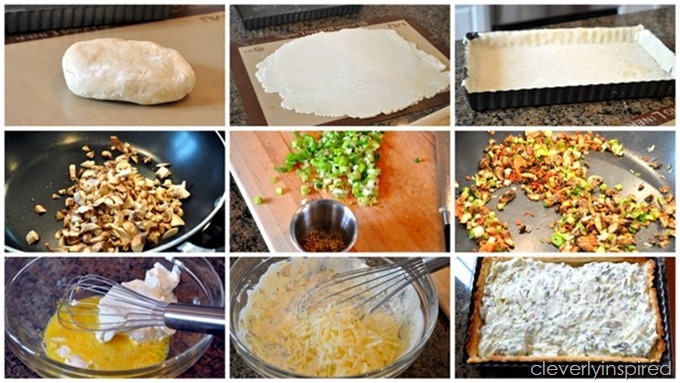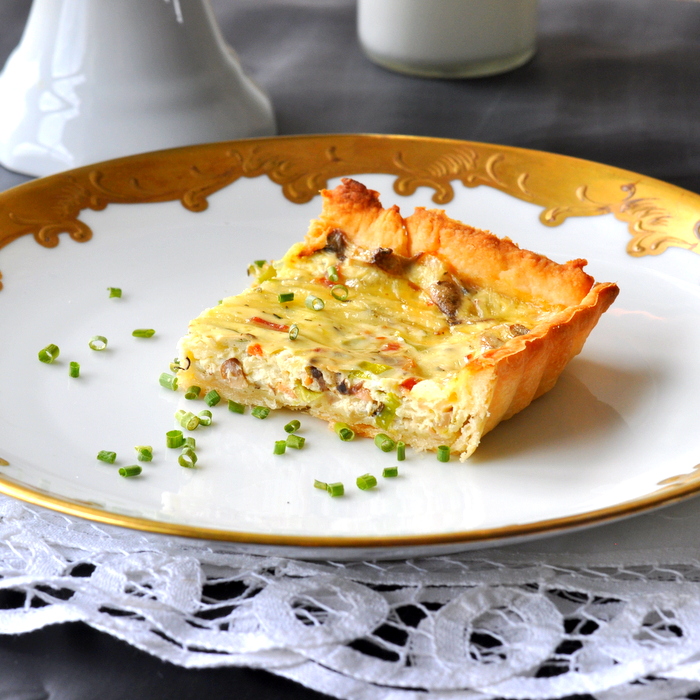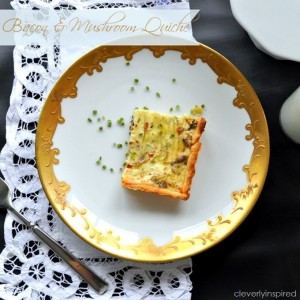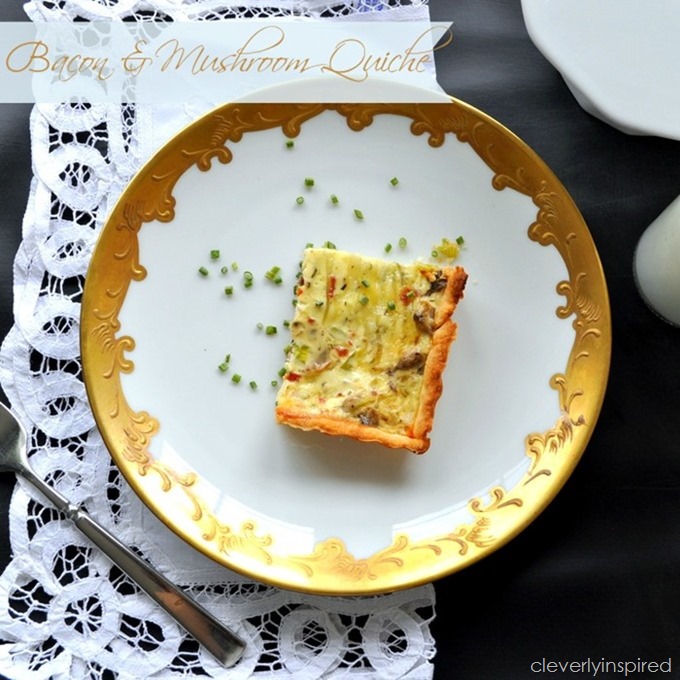 Bacon & Mushroom Quiche recipe (make ahead breakfast)
Ingredients
1

unbaked piecrust

or homemade crust

4

slices

bacon

1 1/2

cups

chopped fresh mushrooms

3/4

cup

shredded Gruyere cheese

or swiss

3

green onions chopped

1

tsp

thyme

2

eggs

lightly beaten

1

C

sour cream
Instructions
Preheat oven to 450 degrees

Place thawed crust into a 9-inch tart pan that has a removable bottom. Press and trim the crust. Line bottom with foil.

Bake for 8 minutes. Remove foil. Bake for 4 to 5 minutes more or until pastry is set and dry.

Remove from oven. Reduce oven temperature to 375 degrees F.

Cook bacon in skillet until brown. Remove and crumble.

Reserving 1 tablespoon drippings in skillet.

Add mushrooms to the reserved drippings; cook until mushrooms are tender and liquid is evaporated.

Stir in crumbled bacon, green onions, and thyme. In a medium bowl combine eggs and sour cream. Stir in bacon mixture and cheese. Pour into crust.

Bake for 25 to 30 minutes or until light brown and a knife inserted in the center comes out clean.

Cool on a wire rack for 2 hours. Place quiche in an airtight container; cover. Chill for 2 to 24 hours.

Preheat oven to 350 degrees F. Place quiche on a baking sheet. Bake about 10 minutes or until warm in center. Cut into thin wedges.

You can serve it right away....just let it set for 10 minutes before cutting.
Have you tried to make a quiche before?
Also, I am giving away Martha's big encyclopedia of Crafts on Facebook. All you have to do is like the photo or share it…..Here is my facebook page