There's a horse race today.
Did you know that?
It is really quick…like two minutes.
But it sure is a fun two minutes.
We tend to enjoy watching the Derby on TV instead of attending….but it is such a fun atmosphere in Louisville during Derby week.
Here is a picture from a few years back…
My father in law had a winner that day….(no, not on Derby day:)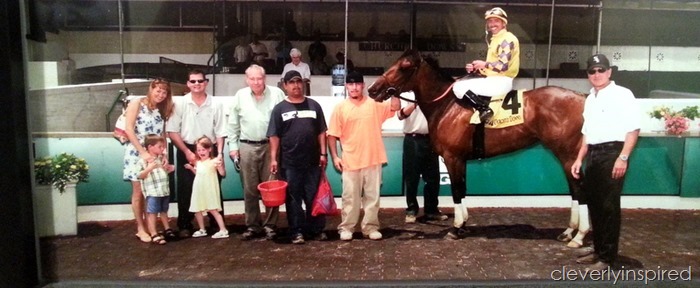 As you can see, my peanut is less than pleased being so close to the very big horsey.
Maybe she's a yankee like her momma after all.
Happy Derby friends ;)