Hey all! Happy Friday! And Happy Derby weekend. Don't forget to cheer on the horses on Saturday:)
I told you a few weeks back about our solution for hanging the drapery panels…but I wanted to show you just how easy these were to make. I loved this fabric by Waverly (Williamsburg collection) It was the perfect color and style for this craft space.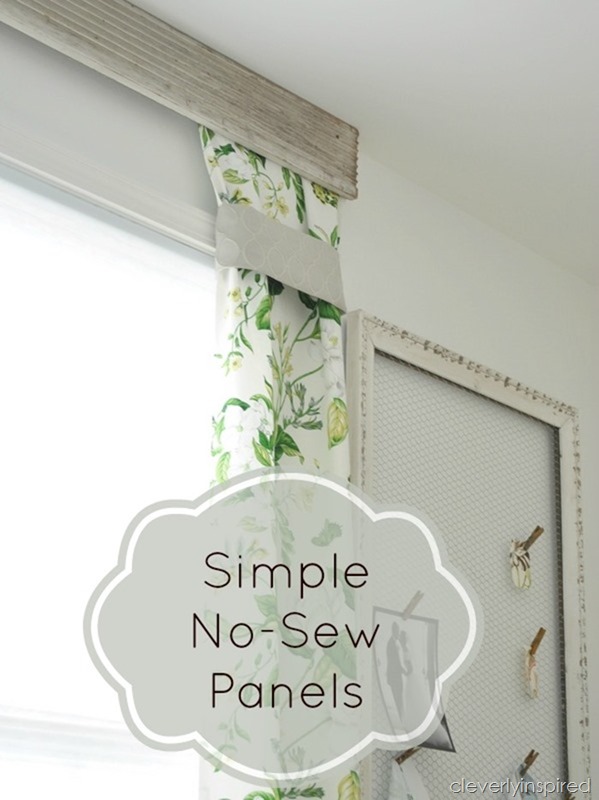 The fabric is sold on a bolt that is 54 inches wide. The plan was to cut the fabric down the center, fold in all the sides and iron very flat (high heat and steam is best). I secured the "hems" with a fabric glue. Just a small bead of glue is all you need. I used pinking shears to cut the fabric and prevent frays. So 6 yards of fabric for $60 ( I used a coupon at Joann to buy the fabric) $30 per panel is not bad for decorator fabric. I didn't want the panels to be too wide….so this worked great. Total width was 24 inches by 95 inches long.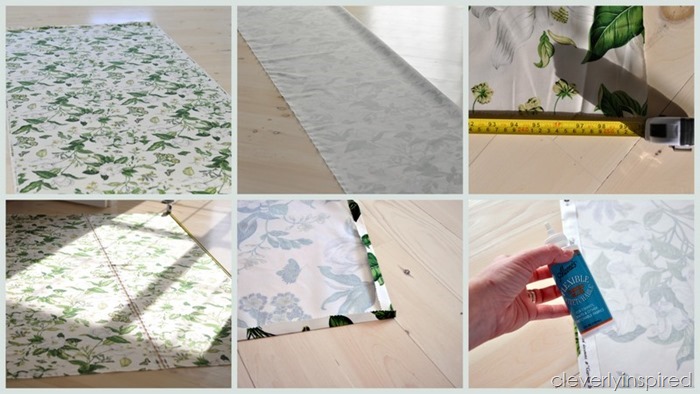 To attach to the piece of trim, simply use a staple gun. I folded mine in on two spots to have a bit of a pleat.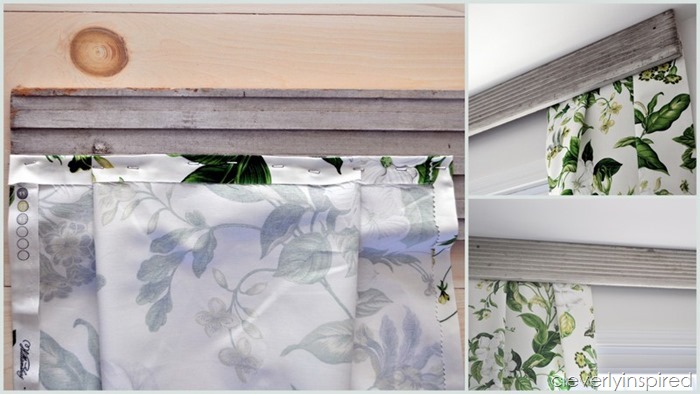 I used a coordinating gray fabric to "gather" the panel at the top.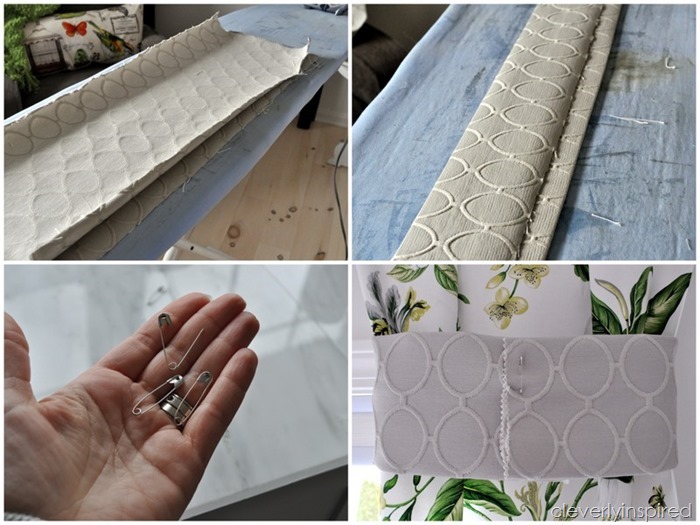 It is a really easy way to dress up a large window without impeding the light.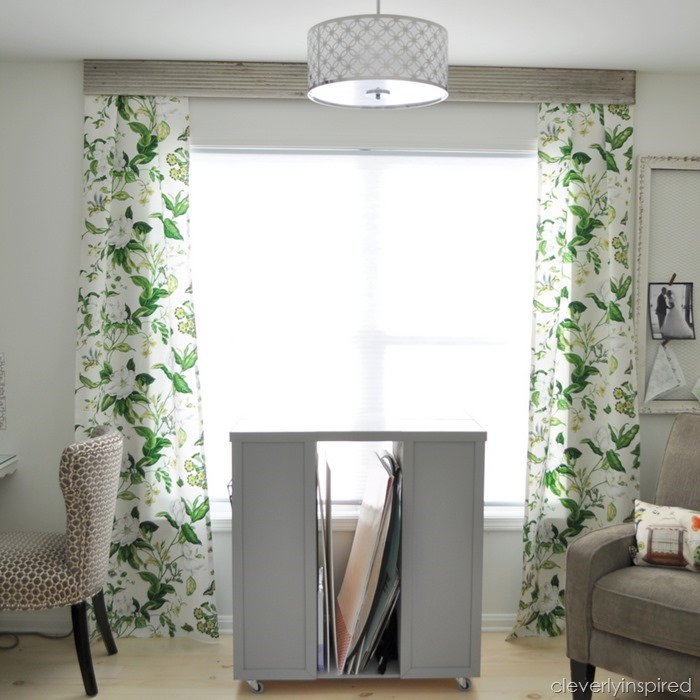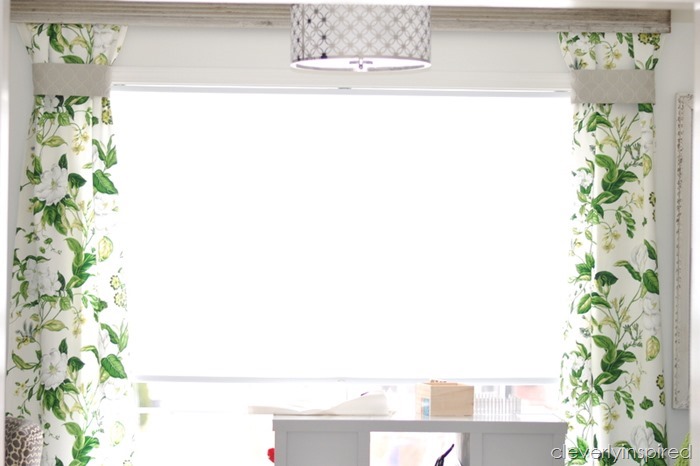 What do you think? Any questions?? :)
Sharing at home stories A to Z