I shared this last week at Tattertot's and Jello….but in case you didn't catch it there ;)
Here is a super way to repurpose an old bottle. I used a wine bottle…cause I have a few laying around…girl's night last weekend…nuff said.
Anywho, I thought maybe if I used some fun green thread that I had on hand (or I stole it from my daughter…moving on…)
And I wrapped the thread around the bottle…tied on some cute ribbon and a tag…and sha-bam! A new bud vase :)
Here is how I did it…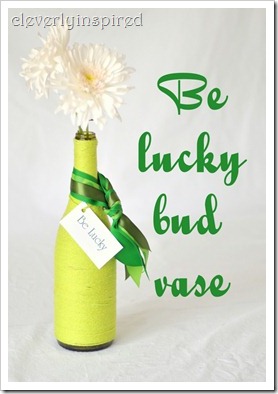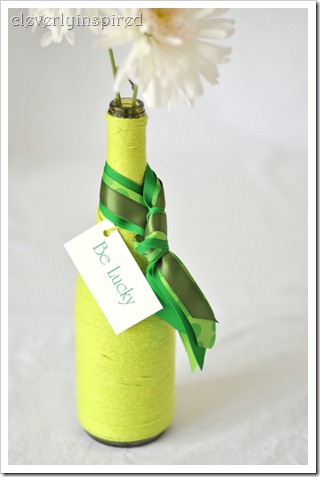 Thanks Jen!!
I would love for you to stop by and see me :)