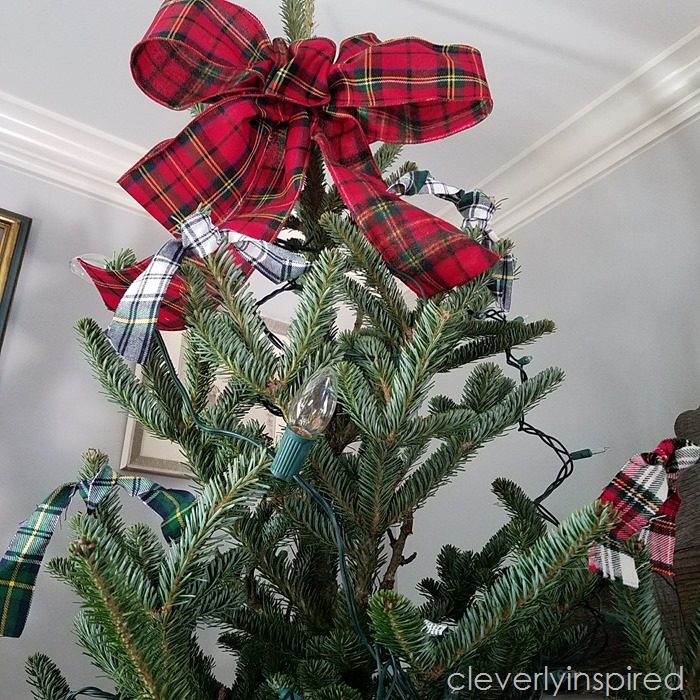 Hi all! Christmas is coming!! We started to decorate a bit this weekend…It was fun to pull the decorations out and see where they will fit in this house. We seem to have a lot more space to put things…which I love:) Our front room will have our main Christmas tree and we put up a smaller tree (that we scored at Home Depot for $30!) in our family room. I wanted to pop in and share how we decorated it (and when I say "we", I mean I;)
I had some flannel plaid fabric left over in the scrap pile….so I decided to make this sweet little tree a plaid tree:) I made a large plaid bow for the top and then I cut up strips of flannel to tie on the tree stems.
We bought a wood crate at Home Depot to evaluate the tree a bit….and I wrapped the base with some more fabric.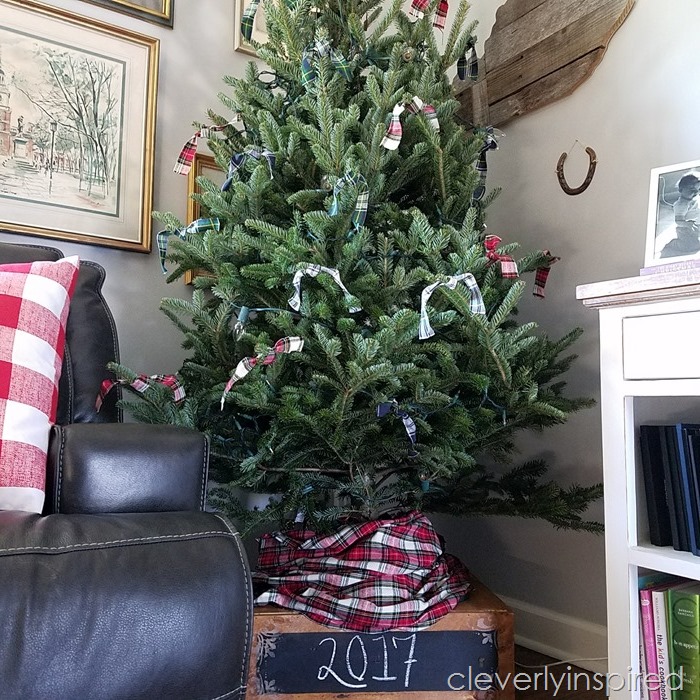 I realize this doesn't require a "tutorial", basic knot on a tree stem….but I thought you might like this idea too:) A great use of scrap fabric:)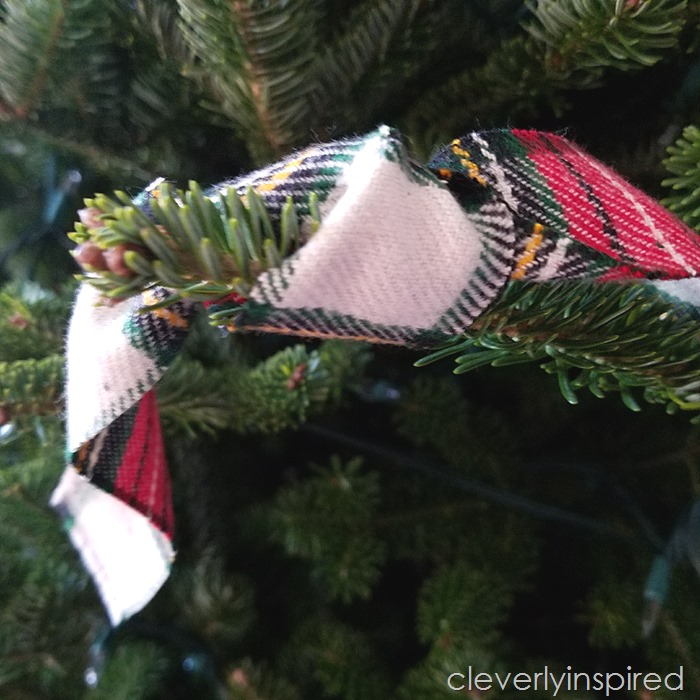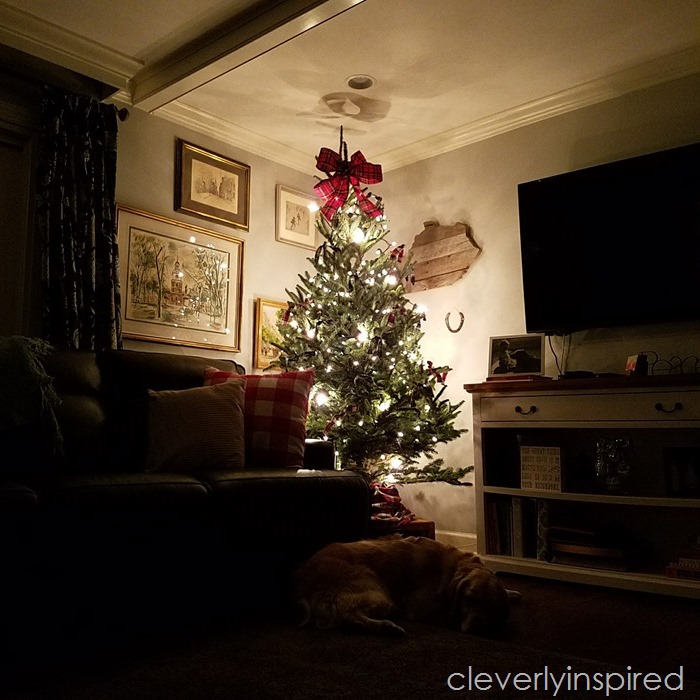 I think I want to keep it all year:)