I was inspired to throw together my summer mantle this weekend….it was looking a little bit boring. Here is what I pulled from around the house to create a summery feel in the family room.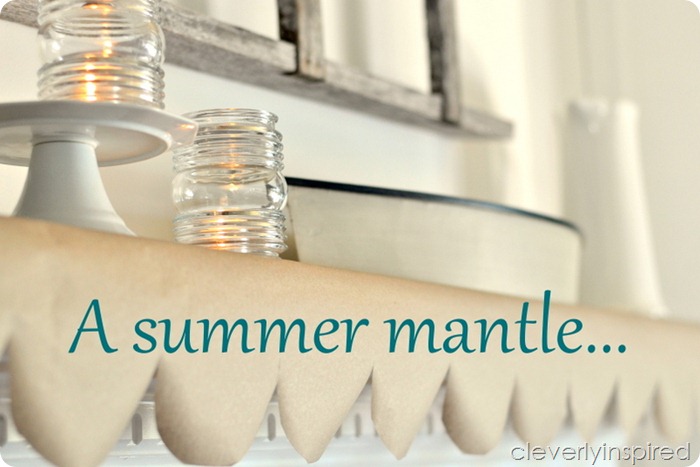 I love my roll of kraft paper!! You can find a large roll of it in your local hardware store's paint isle. Most use it for covering surfaces to protect them from paint….it can do so much more than that though. I measured a pieced the size of the mantel…using a saucer I traced half way to create a scallop design…then cut them out.
Super cute! I love the texture! Then I just started to layer on some things from around the house. An old ladder, some mason jars…a boat…and some glassware with dune grass. Nothing to fancy…just casual and fun…just like summertime.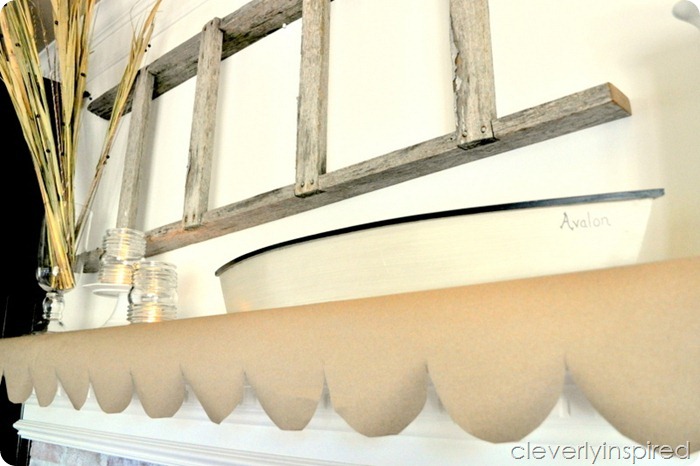 Below…I used a picture from last years mantle and secured it to the front of the fireplace doors with some sticky tack. A blanket and pillows complete the look. I love the simplicity of the set up and it just feels fresh and clean.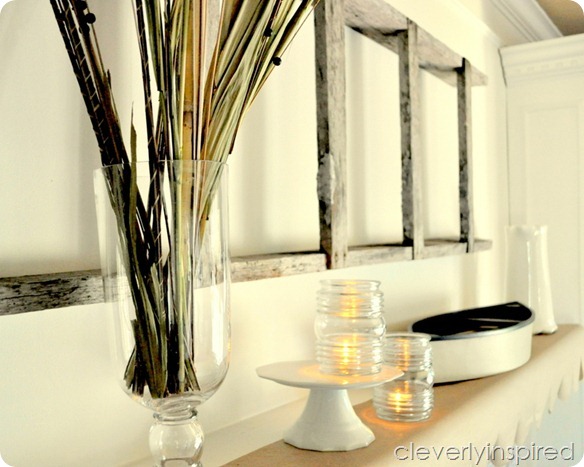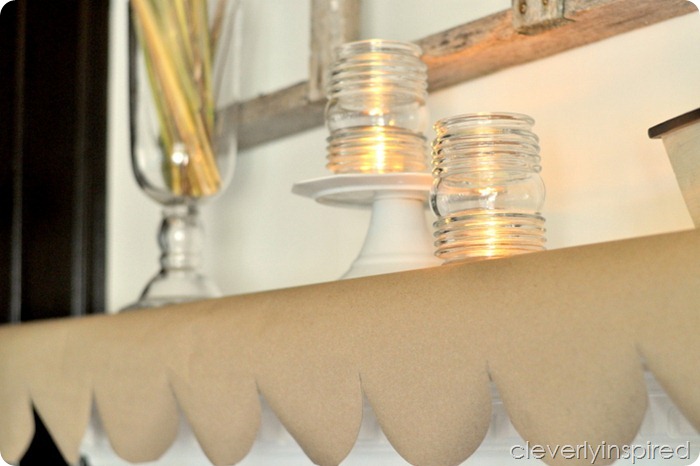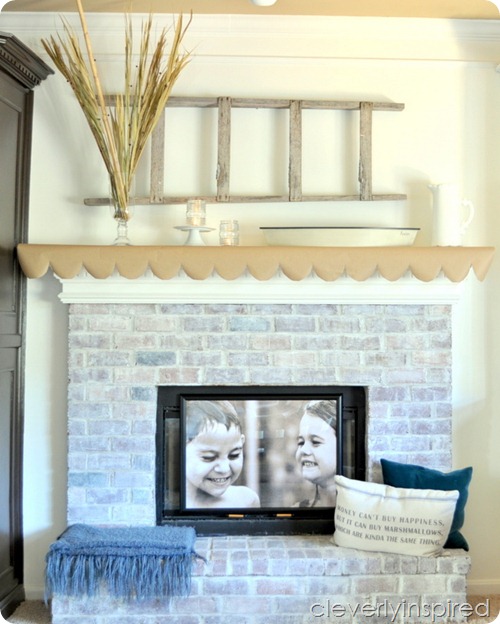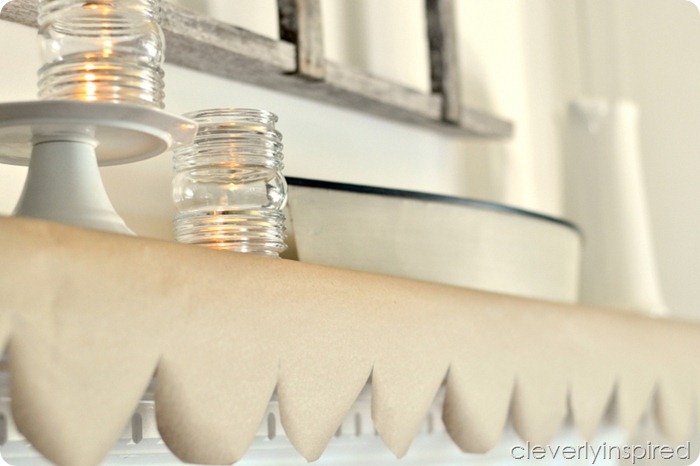 Have you decorated for summertime? Do tell….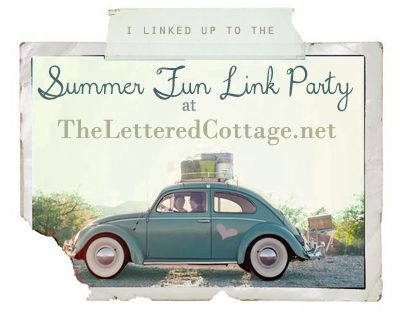 Sharing at tip junkie