Oh I could just kiss you all! Thanks for the sweet comments about my Office Reveal.…it truly made my weekend. Thank  you thank you thank you…and feel free to keep sharing it. I will posting several more ideas from that space…much more coming up soon.
A few blogs that I read recently did post on the colors of their homes. I thought it was nice to see the whole palette all together.
Some of these rooms have not be featured on the blog. Mainly because they aren't really all finished. But a few of you have asked for paint colors in the past so I thought I would put this together as a reference. I am going to place a quick link on the sidebar in case you ever want to come back to it in the future.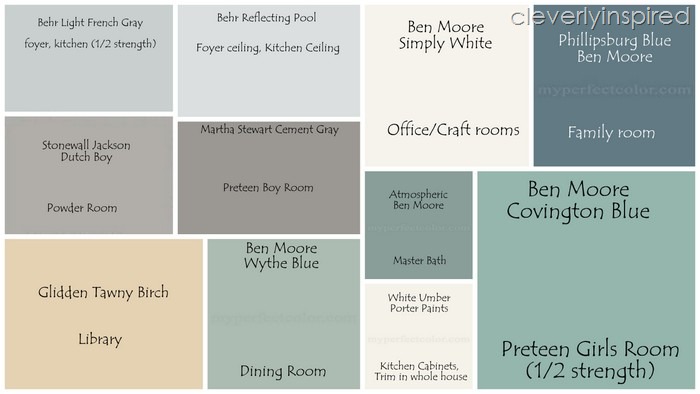 Remember that paint plays different in every kind of light…and just because it worked in my home doesn't necessarily mean it will work in yours. I would encourage you to try some samples and see how you like it…and go from there:)
To see pictures of the rooms that are complete….they are all listed on the sidebar of the blog. Thanks!!
Also—If you would like to read a fabulous update about The Traveling Art Project…Layla posted last week…so fun!
Have a great Monday!