It really feels like Christmas has snuck up on us this year. I probably say that every year…but with moving and a very busy beginning of school year it just seems that it's hard to believe that we are midway into December. I share these pictures with you to inspire you….not to stress you out. Please know that when you see all the fabulous blog home tours and everyone's home looking so festive—for every perfectly lit Christmas tree there is a hidden room full of laundry waiting to be done, gifts needing to be wrapped and homework waiting to be checked. Never…ever think that my house looks like it does in these pictures all the time. Before I took these photos I gathered 4 coats…29 puppy toys, 400 magazines and countless socks…so they wouldn't be in the photograph.  But since I cleaned up….I thought I would pull out the tripod and snap  a few pics. I hope you enjoy this mini tour….I am off to do laundry now:)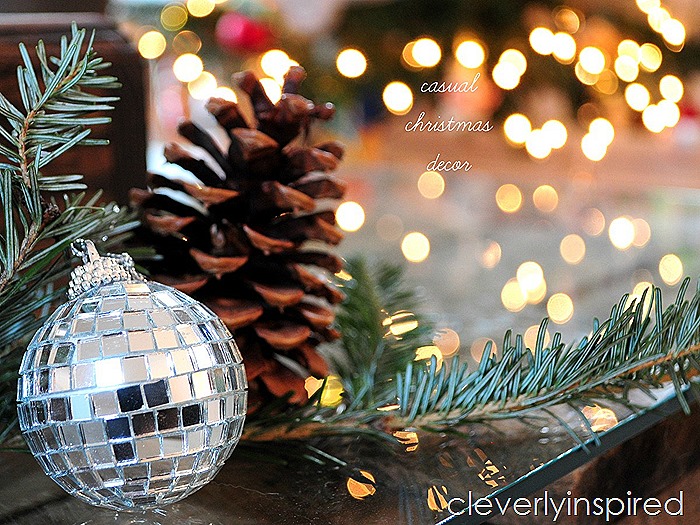 My mantle was kind of giving me fits this year. I wanted decorations to complement the nice beefy cedar mantle and distract from the equally beefy television above it. I am so used to decorating a mantle that I really didn't know what to do with the TV hanging there. I didn't want to cover up all of the pretty stone. I really didn't want to put any kind of nails or sticky glue on it. My solution was to use thumb tacks along with one cup hook along the corner where the stone meets the ceiling. I searched through my Christmas boxes and found a few grapevine wreaths that I have used in the past along with the gold grapevine stars and wooden cranberries.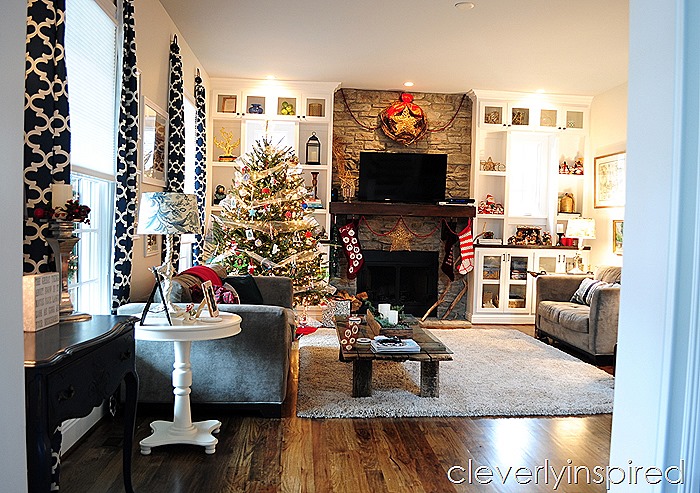 All of these things I had in my possession already so I didn't have to buy anything except this wide red ribbon. I found this ribbon in the wedding department at Michaels (same ribbon I used on the outdoor wreaths). I used my 50% off regularly priced item coupon and got a humongous role of red wide ribbon for 10 bucks. It has 20 yards on it and will last me probably several seasons. Best deal of the century! Sidenote: I will be sharing with you very soon the story about the curtain panels….yes, those are horseshoes:) I stare at them daily! Moving on…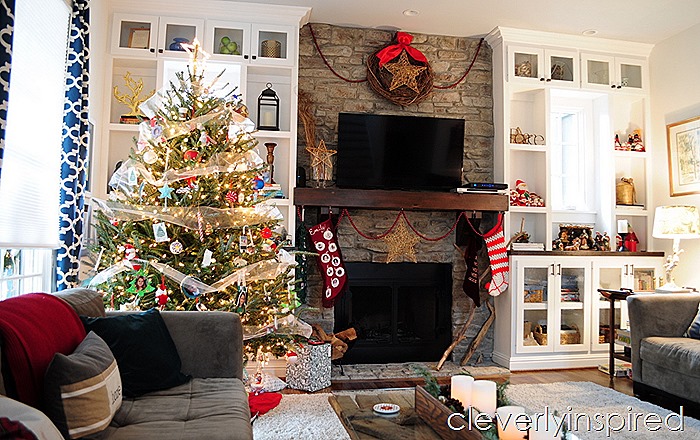 I simply wrapped floral wire around the thumb tack and then around the cranberries and pushed it into the corner snuggly. The wreath is hanging off of a cup hook with floral wire. I think it decorates the space without taking away from the beauty of the stone and the mantle.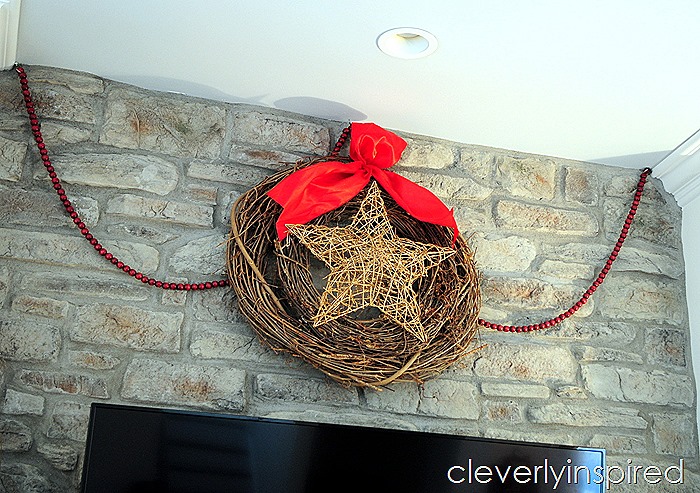 I used some more wooden cranberries with cup hooks on the underside of my mantle along with another gold grapevine wreath. I think it's hard to decorate around electronics like this large TV but at the same time they're part of our lives and rather than work against it I decided to just work with it. Decorating above it kind of makes the whole focal point of the room come together. So when the TV is off you can really enjoy all the decorations still.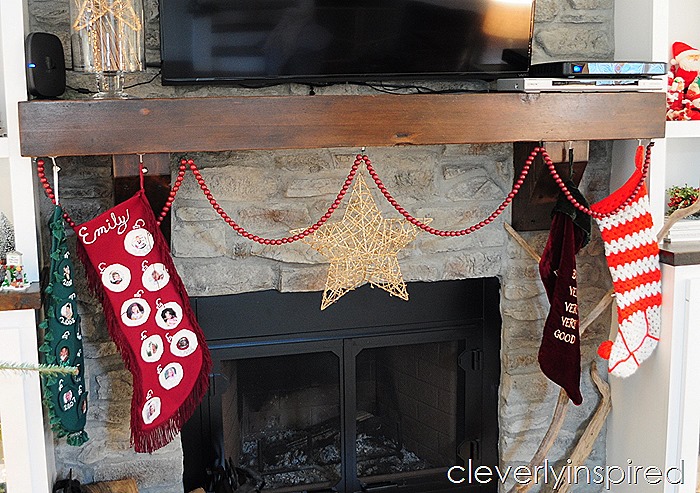 I know that it may not look "magazine"…or picture perfect…our Christmas is a mix-match of things that have been collected over time….and it is all perfectly imperfect to us….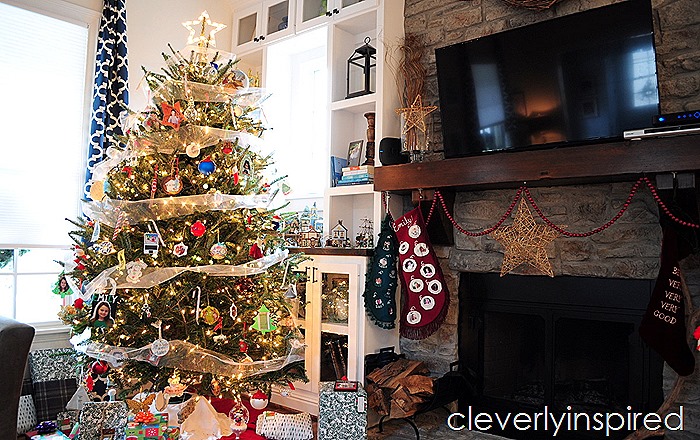 I hope you got a few ideas to put to use in your home:)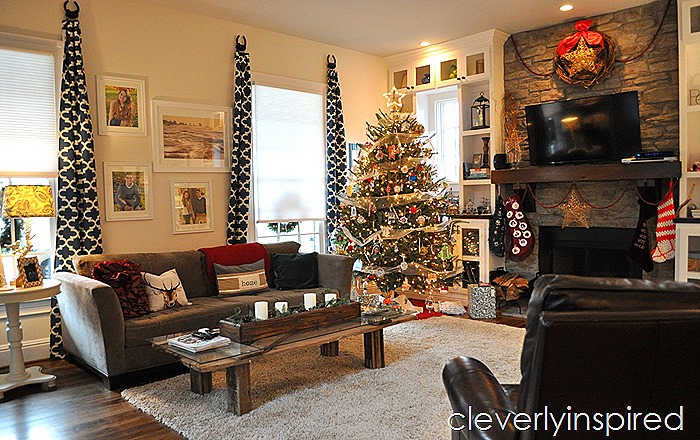 I'm going to clean up the other rooms to share now so that I can share it with you soon;) If you are looking for more Christmas inspiration…look here!
xo