Hi all! Hope you had a great weekend….We celebrated the season with our college friends and got caught up. Yesterday was the annual cookie exchange….which is one of my kiddos favorite traditions. I am trying to get a post up to share this week to share some things I have been working on inside….but it seem there aren't enough hours in the day this time of year….soon enough:) For now…here is a great neighbor or teacher gift to put together this week….:)
It is always a hard decision for me… pass the Auntie Anne's shop at the mall….do I get the original that's just good as sin in butter and salt? Or do I go for the sweet and crunchy cinnamon sugar pretzel? Sometimes it takes me at least 5 minutes to really make up my mind. Just me?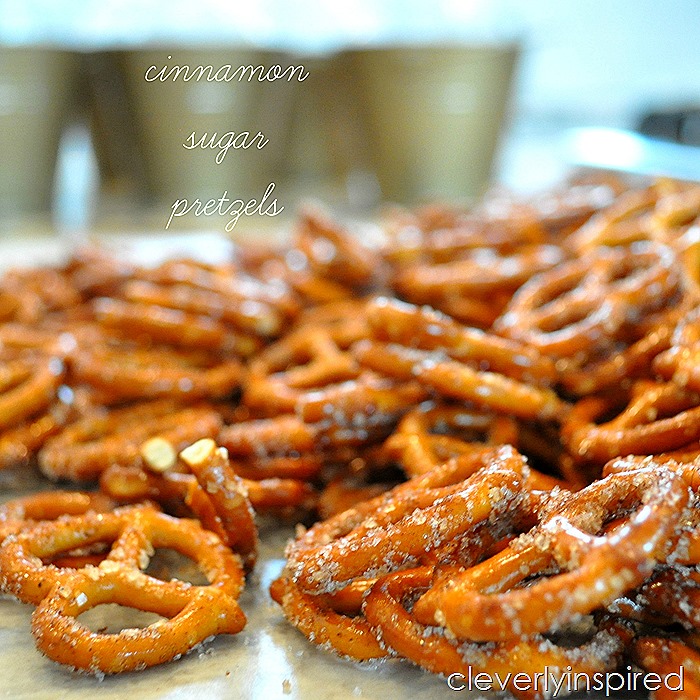 So I decided to mix together some of my favorite sweet spices….toss them onto some pretzels and give them as favors this year for Thanksgiving. This would be a great little addition to a teacher gift or maybe a little something for your neighbors and friends for the holidays.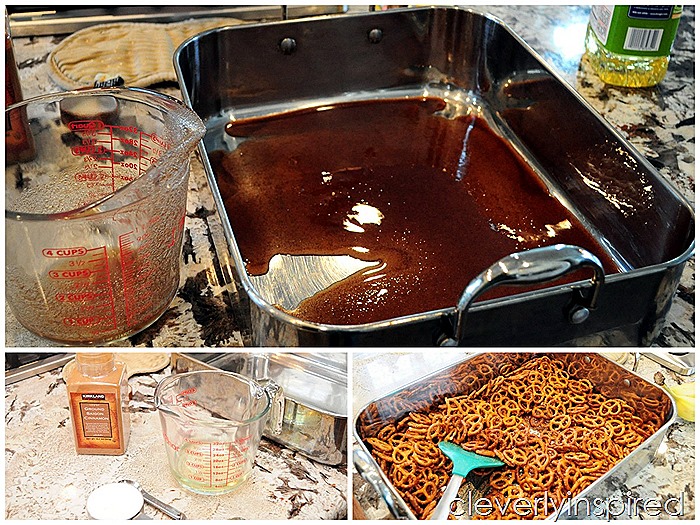 The recipe really is not a recipe it is so easy. Four basic ingredients: pretzels, vegetable oil, cinnamon and sugar. Easy and they are so good! Just the right amount of sweet and salty.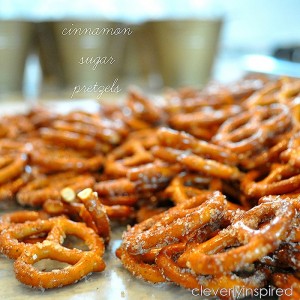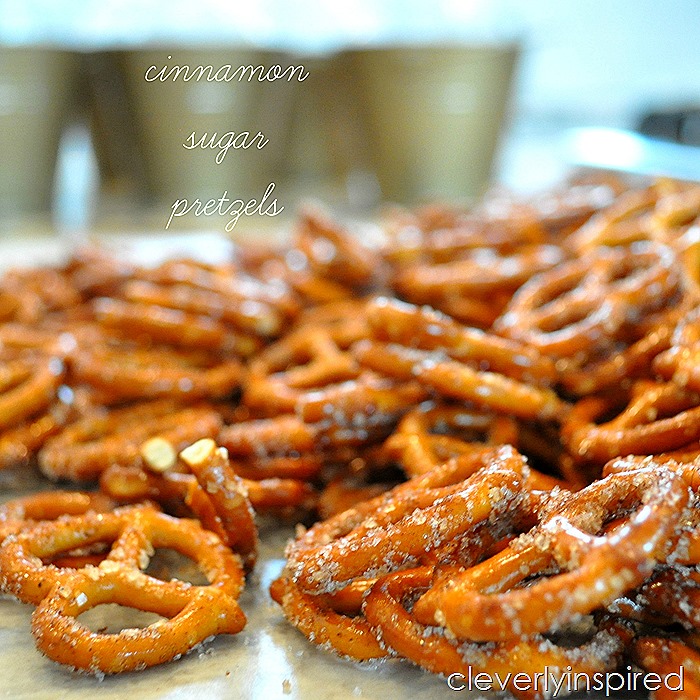 Cinnamon Sugar Pretzels
Ingredients
1

lb

bag small pretzels

2/3

C

vegetable oil

1

T

cinnamon

1/2

C

sugar
Instructions
Heat oven 300

Combine oil, sugar and cinnamon.

Pour pretzels in large roasting pan.

Pour cinnamon mixture on top and combine.

Bake 30 minutes.

Let cool on wax paper.

Makes 8-10 bag fulls

Will keep for a week or so.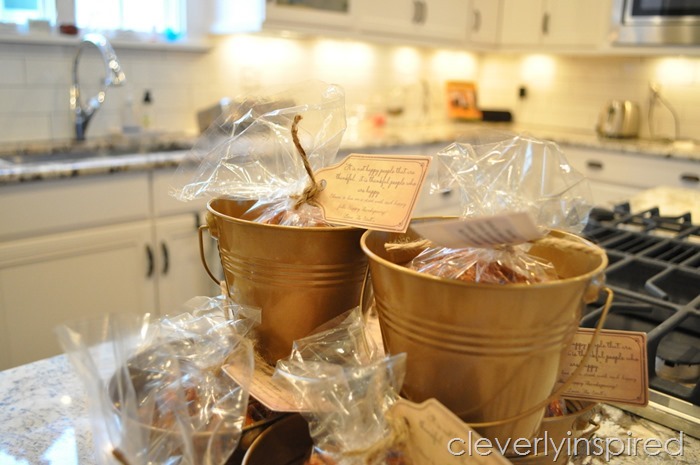 Bake some up….people will think you went to way more trouble then you actually did:)
xo