Sometimes…I get something stuck in my mind.
ok…all the time…I get something stuck in my head…
Like red and white. I heart those colors together at Christmas.
I screams tradition…well…more whispers…but you know what I mean.
I loved dressing my white cabinets for Christmas….here is what I pulled together…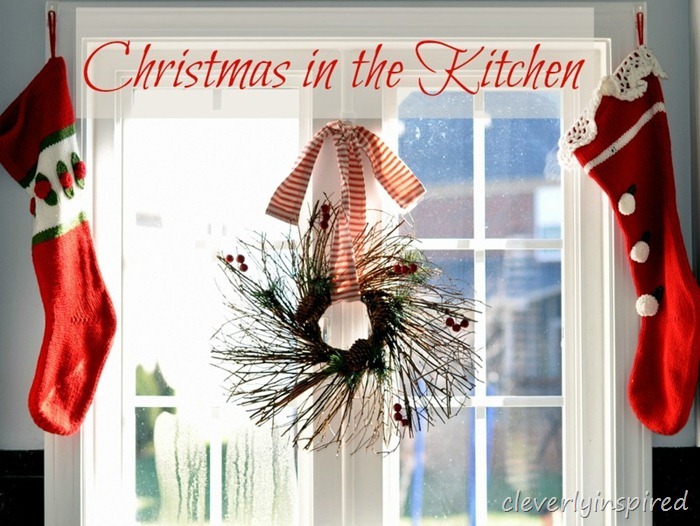 Fa la la la la…la la la la… I had most of these decorations from years past.
I did buy 4 sheets of scrapbooking paper to make some fun snowflakes to stick on the cabinets. Easy, cheap and fun! Also used a new product that I will tell you more about in another post. Paper ribbon. Love, love, love.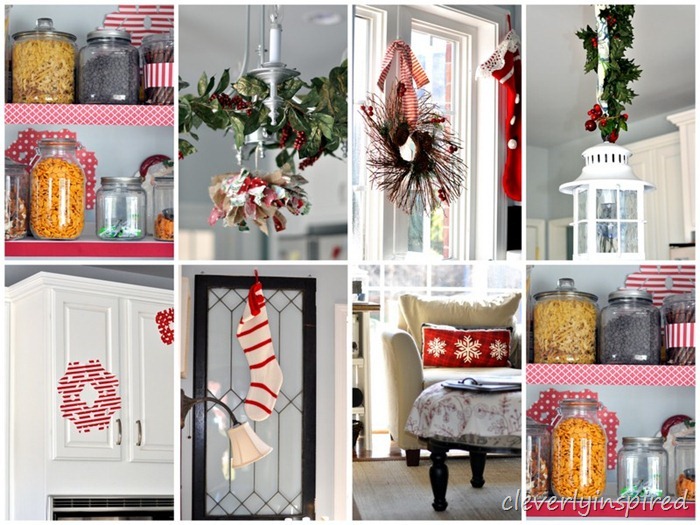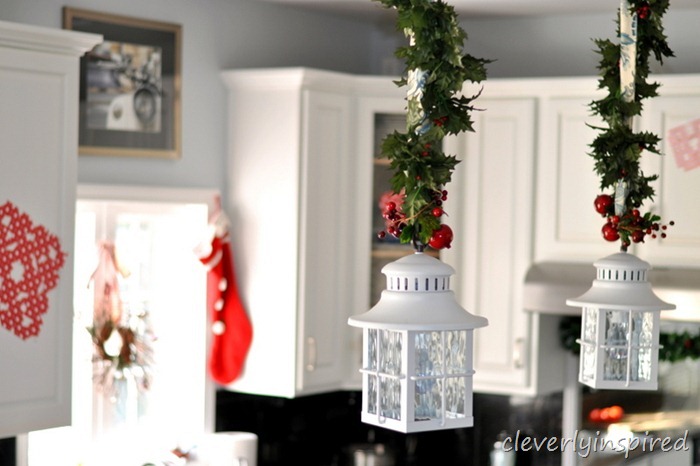 On the open shelves I used some 2 inch grosgrain ribbon…along with some paper ribbon to dress up the shelves. The lanterns have some garland and berries (just secured on with some floral wire).
Joy to the World….the pretzels look so pretty…(I could go on….you know I could…)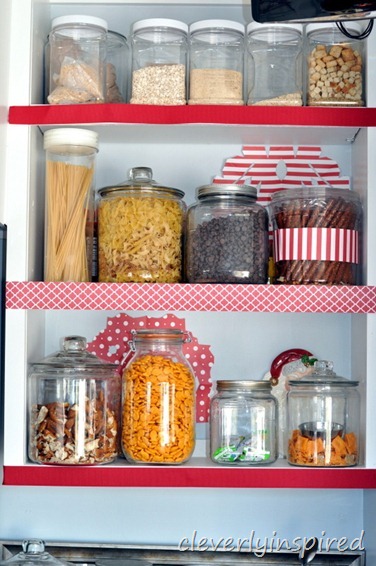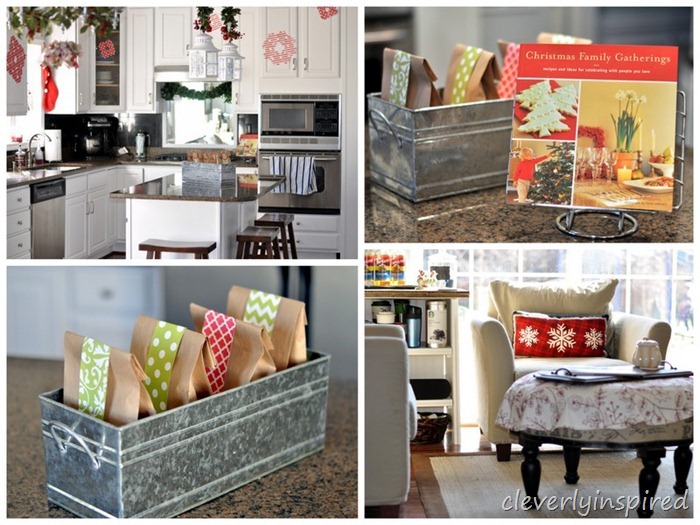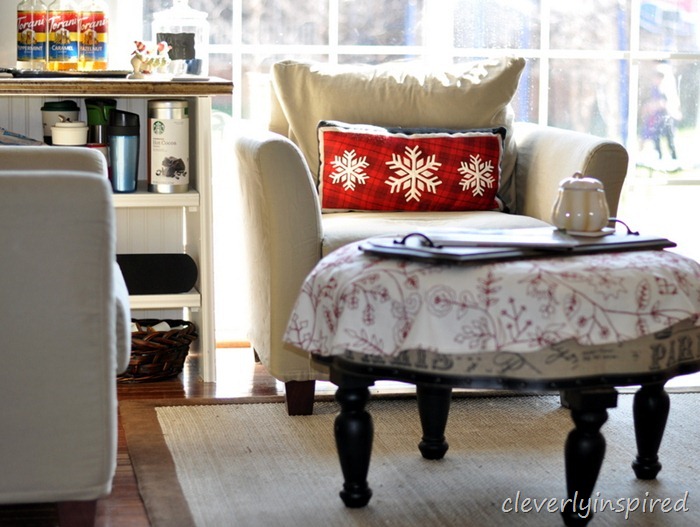 Silver bells….silver bells….it's time to chill…in the coffee-bar…ahahahahah…ring a ling….hear them ring….soon it will be time for wine…..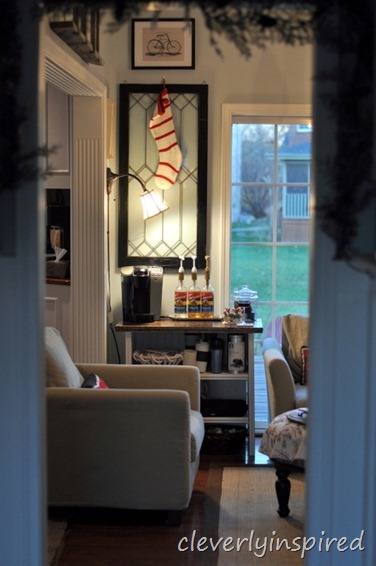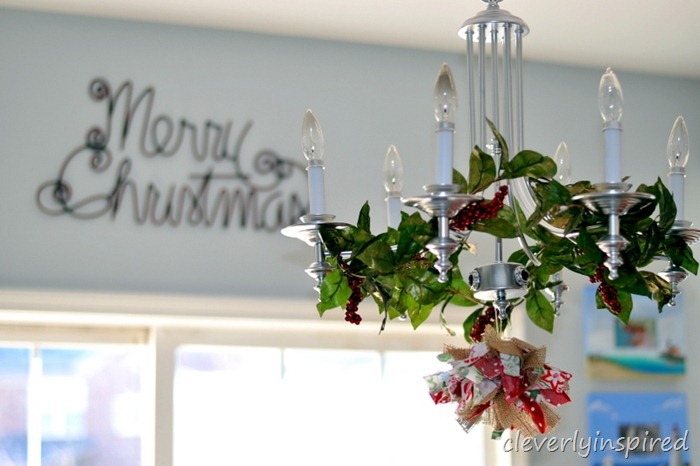 Oh Christmas Tree…o Christmas Tree…how lovely is this chandelier…..with my burlap pompom….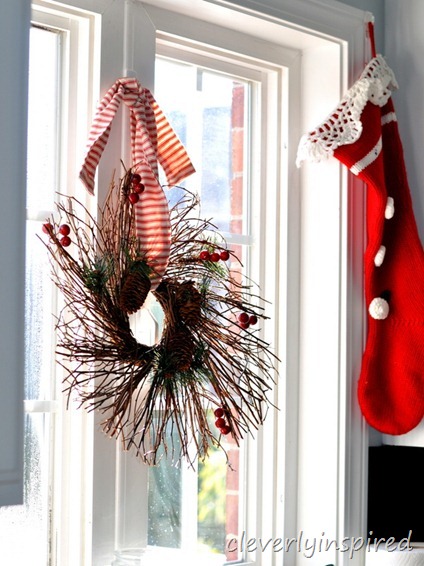 Santa Baby….fill my stocking with a duplex…and checks…and a wreath for my sink…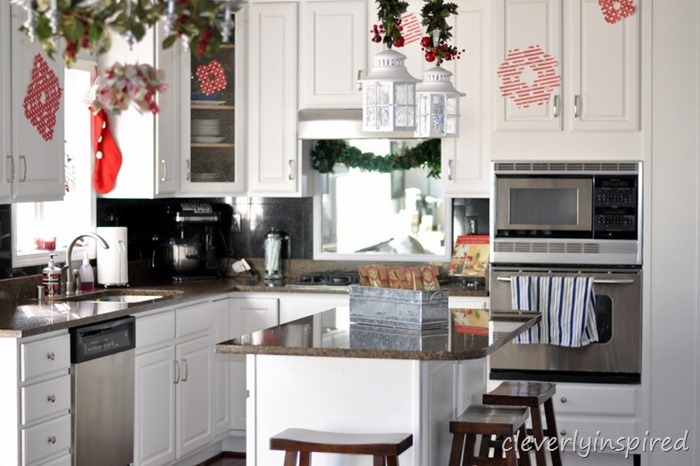 Ok…I'll stop…now go forth and make some snowflakes.
Your family will love you.
Your friends will just roll their eyes at you…again ;)
They will love you anyway though.
Be sure to stop by my girls Thistlewood Farms and The Hunted Interior this week…for some more fabulous Christmas inspirations!!
Sharing at SandandSisal, Southern Hospitality, The Nester
Sharing at: