Graham cracker, pretzel…peanut butter…oh…and chocolate. Hello…am I right??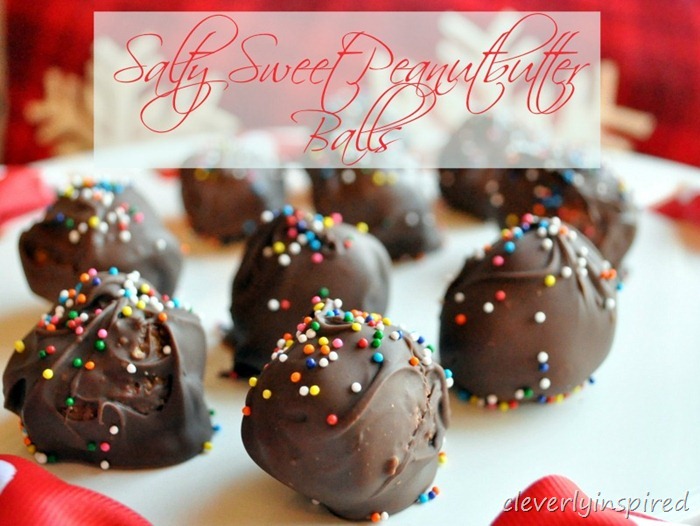 Sometimes all you need is just a little bitty bite of sweet after a meal. This recipe is perfect for that. You can keep them in the fridge…pull one out when you need something sweet. They come together quick and they would also be great to bring to a cookie exchange. I adjusted some of the ingredients until I had the perfect mix of sweet and salty. What is so great about the ingredients is that I bought all of them at my local Dollar General…so I made 24 balls for next to nothing. Win win!
Dollar General easy meals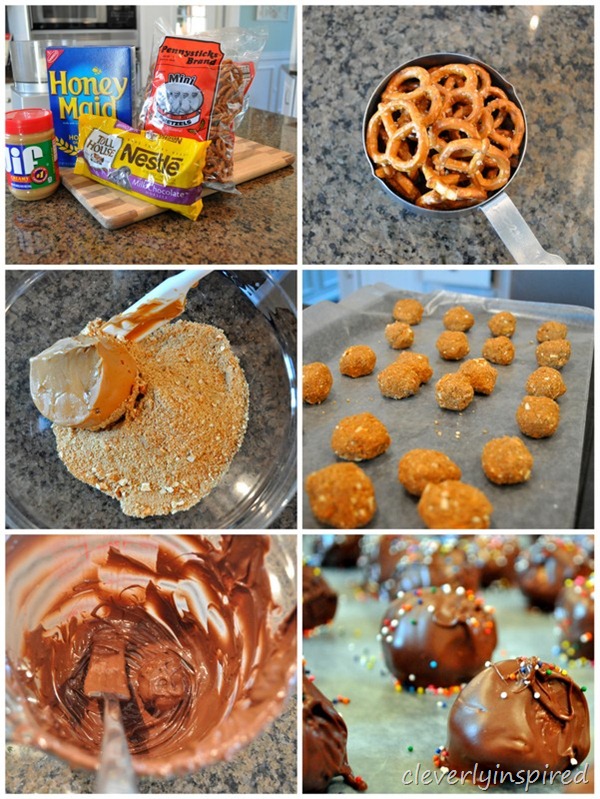 All you will need is one sleeve of graham crackers, 1 cup of pretzels, 1 cup of peanut butter, and 12 oz milk chocolate chips. First off, pulse the graham crackers and pretzels into crumbs. A food processor makes this easy. Place crumbs in a bowl and mix in 1 cup peanut butter. Mix together and form balls. Place on wax paper and freeze for 30 minutes. Melt chocolate chips in microwave. Stir with a fork. Drop balls into chocolate and roll around with the fork…and shake off excess. Place balls back on wax paper and keep in fridge until serving. If you would like, while chocolate is still wet, sprinkle with a favorite topping.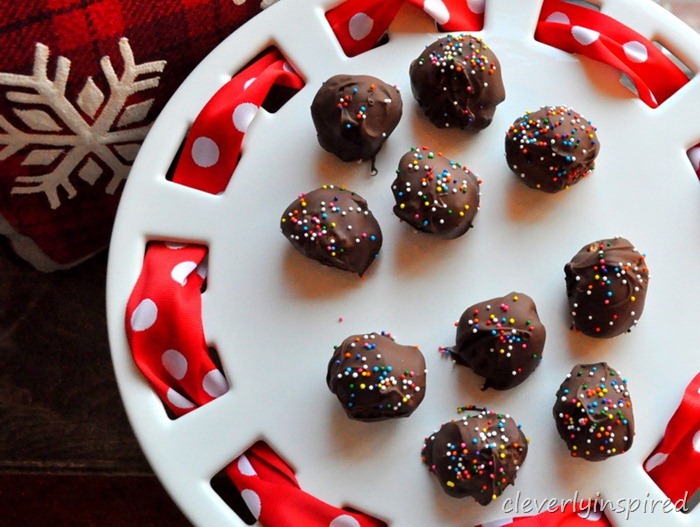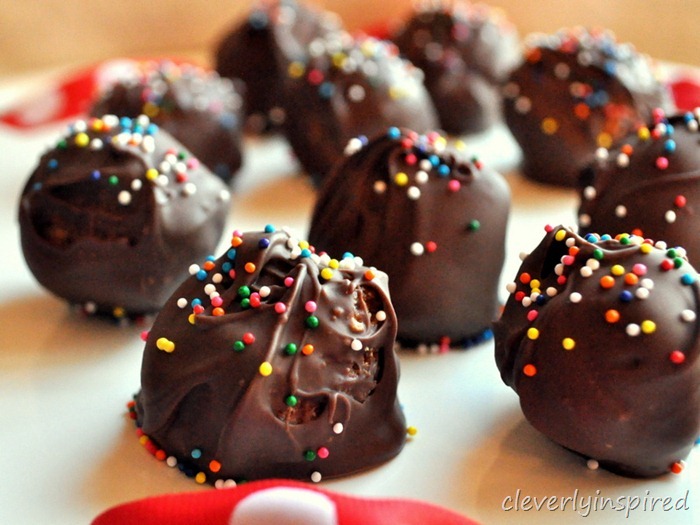 Ingredients
Ingredients

1

sleeve graham crackers

1

Cup

pretzels

1

Cup

peanutbutter

12

oz

bag of chocolate chips

I used milk chocolate
Instructions
In a food processor, crush graham crackers and pretzels. Place in a bowl and combine with peanutbutter. Roll into balls and place on wax paper and freeze 30 minutes. Melt chocolate. Dip balls in chocolate and place in fridge until serving.