Hey yall! Friday!!! Whooot!! We have big plans to clean out our garage this weekend….now don't be gettin jealous now…..Hopefully with a little fun sprinkled in there too:) I am so pumped about today's post….so let's get to it!
My friends at NespressoUSA recently sent me this fabulous care package full of Nespresso goodies including their new Caramelizio flavored coffee. It is sure to be your favorite springtime/summertime treat for yourself when heat starts to climb.  Make up one of these iced salted caramel lattes…go out on your porch plop your feet up on your favorite chair and sip away. And I am able to give one lucky winner a brand spanking new white Nespresso machine along with some of the new Caramelizio flavored coffee!!! See bottom of post for details…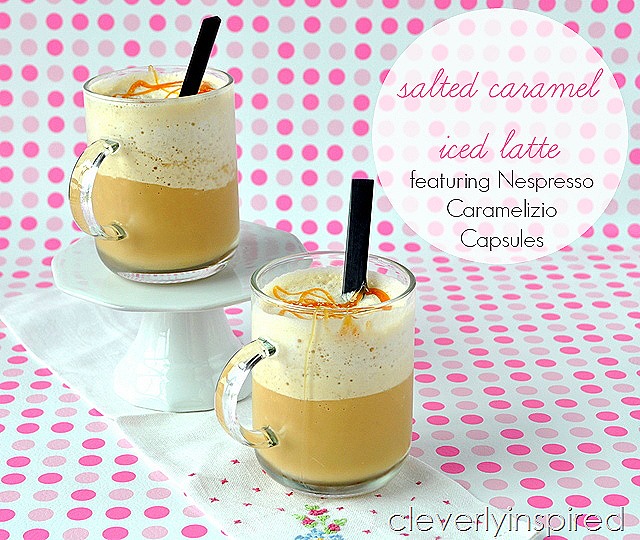 If you make up a bunch of the ice cubes and place them in a freezer bag you will have your iced latte pretty much done. All you're going to need for this recipe is some Caramelizio Nespresso pods,an ice cube tray, some milk….a little bit of kosher salt and a little caramel drizzle.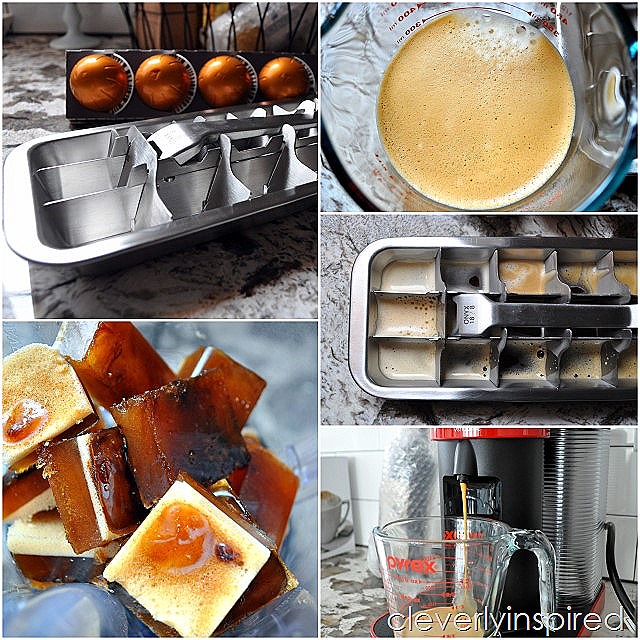 Brew your caramel coffee…. freeze it until solid. Pop about 12 coffee iced cubes in a blender 2 cups of milk a dash of kosher salt blend until smooth and pour in your glass.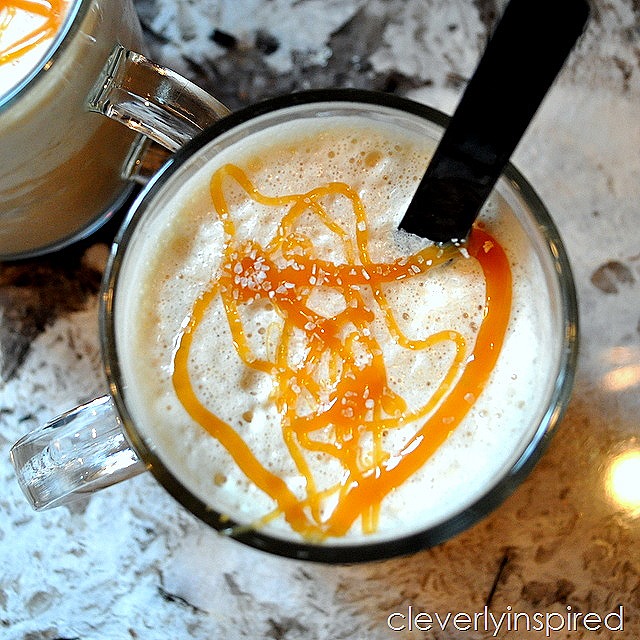 Drizzle some caramel sauce and pinch a touch of course salt on top.  Using skim milk will cut down on your calories which means you can go ahead and make another and add in some Baileys hahaha… #winning
And my good buddies over at Nespresso said that they want to share the love with all of you! Enter all week!! Easy to enter….just follow NespressoUSA on twitter and tweet out the message…or do one of the other entry options! See below Rafflecoper for details….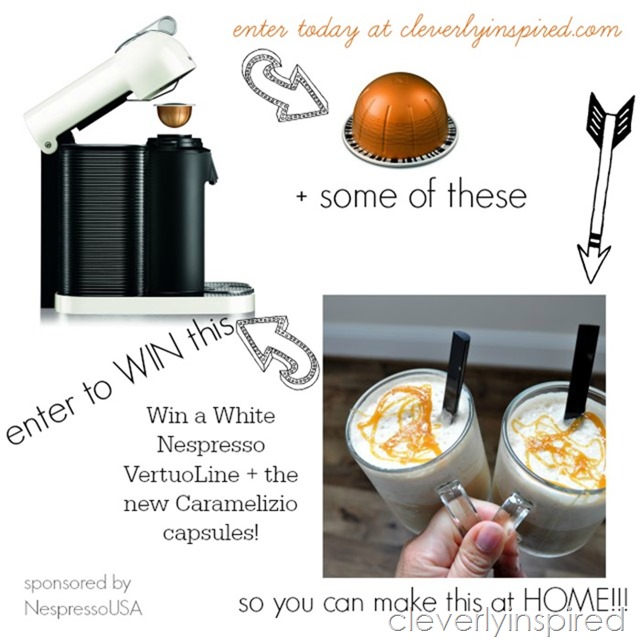 Good luck!! And please pass it on….!!
I am a brand ambassador for companies that create products and services that target my readers.  I work with Social Spark and Clever Girls, along with individual companies. I will always be mindful of your time and needs…and keep with the mission of CleverlyInspired; which is to inspire you to be clever in your own home. I appreciate your understanding. I have been compensated for my time, however all opinions and thoughts , photos & errors are 100% mine;)