Anytime I find a recipe for chicken that makes me think—hey, I haven't cooked chicken that way yet…I'm on it. Bill says this is some of the tastiest chicken that he's ever had…we all loved it. So I had to share…
Starts with a fan favorite…BACON…chop up a 1/4 of a package….
Leave the happy bacon grease in the pot and add in the oil.
 Quick tip….to make is super easy clean up…put your flour in a brown paper bag…throw your chicken in there…close bag and shake all the days aggression out. Wonderful really….
 Breaded chicken…so easy.
3 at a time…brown the chicken
 After all chicken is brown throw in the rest….
Ingredients
1/4 pound slab or thick-cut bacon, cut into 1/2-inch pieces
8 skinless, boneless

chicken thighs

(about 2 1/2 pounds)
Kosher salt and freshly ground pepper

All-purpose flour

, for dredging
1 tablespoon

extra-virgin olive oil

1 (12-ounce) bottle beer (preferably brown ale)
1 cup frozen pearl onions, thawed
1/2 pound small red-skinned

new potatoes

, halved
2 tablespoons whole-grain

mustard

2 tablespoons packed dark

brown sugar

4 sprigs fresh thyme
3 tablespoons chopped fresh parsley
Directions
Heat a large pot over medium-high heat. Add the bacon and cook until browned, about 5 minutes. Remove with a slotted spoon and transfer to a paper-towel-lined plate.
Season the chicken with salt and pepper and dredge in flour, shaking off the excess. Add the olive oil to the drippings in the pot. Add the chicken in batches and cook over medium-high heat until golden on the bottom, 6 to 7 minutes, then flip and sear the other side, about 1 minute.
Add the beer, onions, potatoes, mustard, sugar, thyme and 1 cup water to the pot and stir, making sure the chicken is fully submerged. Simmer until the chicken is cooked through, about 15 minutes. Discard the thyme and stir in the bacon and parsley.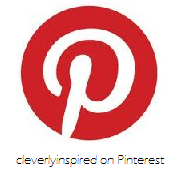 [shopeat_button]