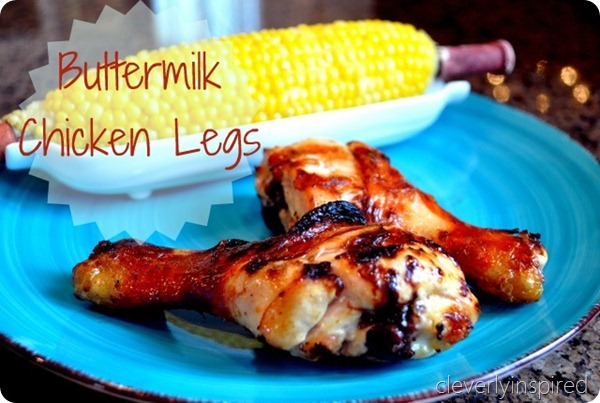 I have been listening to a radio program on Sirius called "Morning Living". It is on the Martha Stewart radio station. The host Betsy and Brian are funny, informative and entertaining. I always learn quick little tidbits! This recipe was discussed briefly a few weeks back. It is so easy you don't even need to write it down. Probably the juiciest chicken legs we have ever grilled.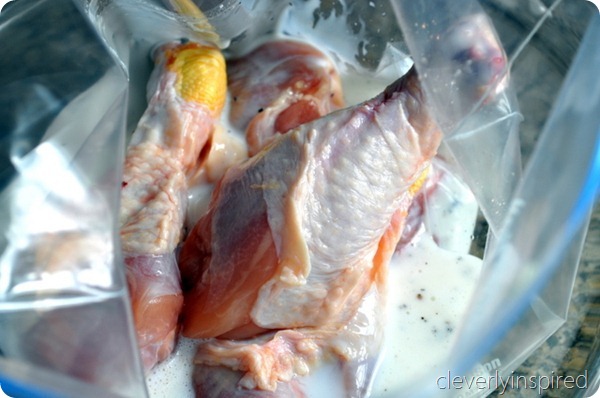 In a large storage Ziploc….pour in 2 cups of buttermilk, 1 t black pepper, 1 t kosher salt, 2 cloves minced garlic clove. Close the bag and massage the ingredients together. Open the bag and drop in 5 to 7 chicken legs. Put in the fridge for an hour or a day….whatever works for you.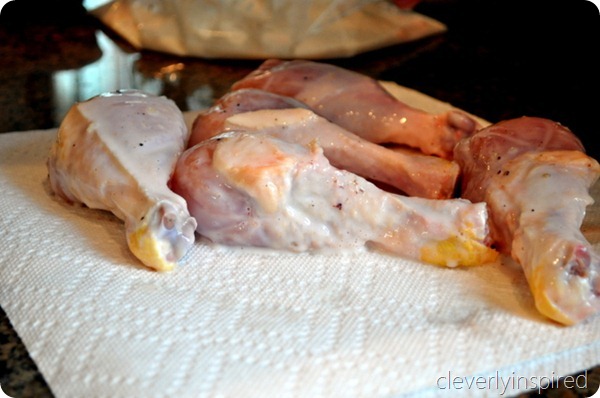 Take the chicken legs out and gently dry them off with a paper towel. Grill to perfection! Last 3 minutes or so of grilling you can brush on some favorite bar b que sauce. Now doesn't this look like summer to you?!?!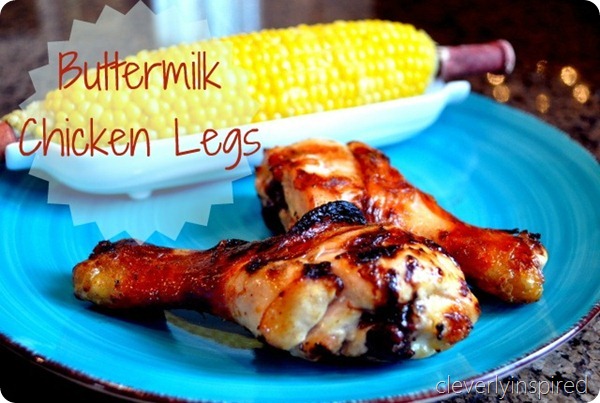 Going to pick the Shabby Apple winner today! Get your comment in to win $50 with Shabby Apple!!!
Have a great weekend friends!
sharing at A to z
[shopeat_button]