Hey all! How was your weekend? We had a great one here….laughing, and then laughing some more. My bff/sista-from-another-motha has been here with her family. They left out yesterday to go west….all the way to the Grand Canyon. It was such a fun visit…and it always goes too fast.
Today my bubs had some gum surgery. He has 2 baby teeth that have never fallen out…(and he's 15 1/2) So his orthodontist had us look into getting them pulled so that the permanent canine teeth can fall into place. He was really nervous…but did so well. We are happy it is over…now onto ice cream!
Wanted to pop in and share this yummy cold pasta salad…make it this week:)
There's some recipes but I have been making forever and I go to look it up on the blog and realize I have never shared it with you all! This is one of those recipes. I tore out this recipe from a Better Homes and Gardens magazine probably back in 1997ish and have been making it forever! It is a one dish meal…can't go wrong there right:)  Adding in cooked chicken to it makes it a perfect meal for a hot summer night. I suggest putting it together the night before you're going to eat it. The flavors come together really nicely overnight. Kids and adults love it!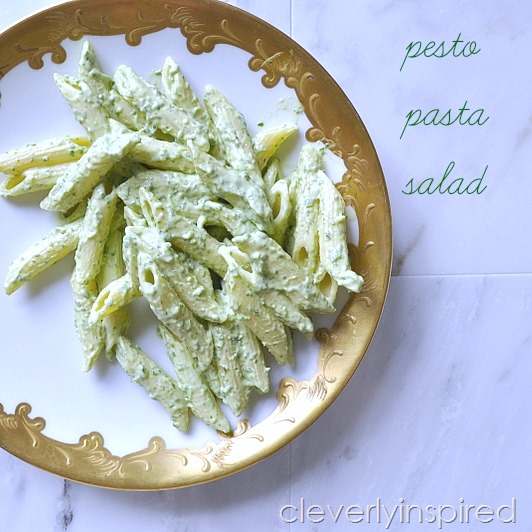 This recipe is great for back to school time too….it keeps great for a few days….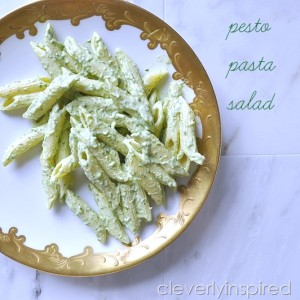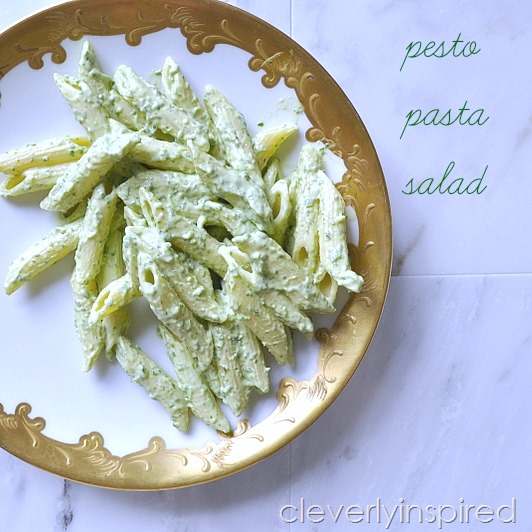 Pesto Pasta Salad
Ingredients
8

oz

ziti

1

C

spinach leaves

1/4

C

basil leaves

2

cloves

garlic quartered

2

T

parmesan

1/8

salt and pepper

1

T

olive oil

1

T

water

1/3

C

mayo
Instructions
Cook pasta and cool. Set aside.

In food processor combine spinach, basil, cheese, salt and pepper.

Add in oil and water and pulse.

Place pesto mixture in large bowl and mix in mayo.

Add in drained noodles.

Add in chicken (optional)

Place in fridge.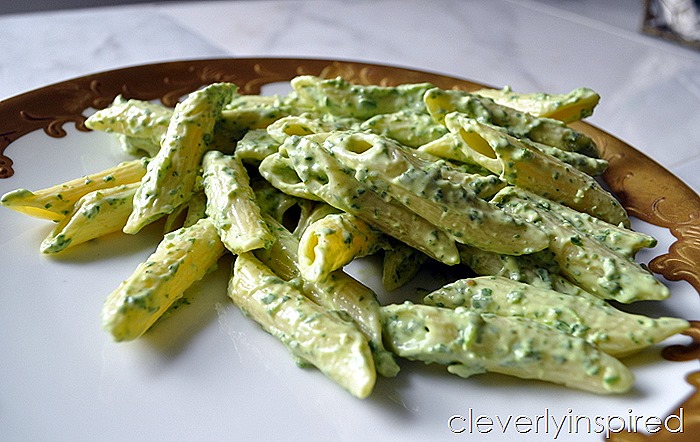 Do yall start school soon? We are on the official count down. One week from tomorrow….kind of makes me sad. Not really ready for summer to end yet.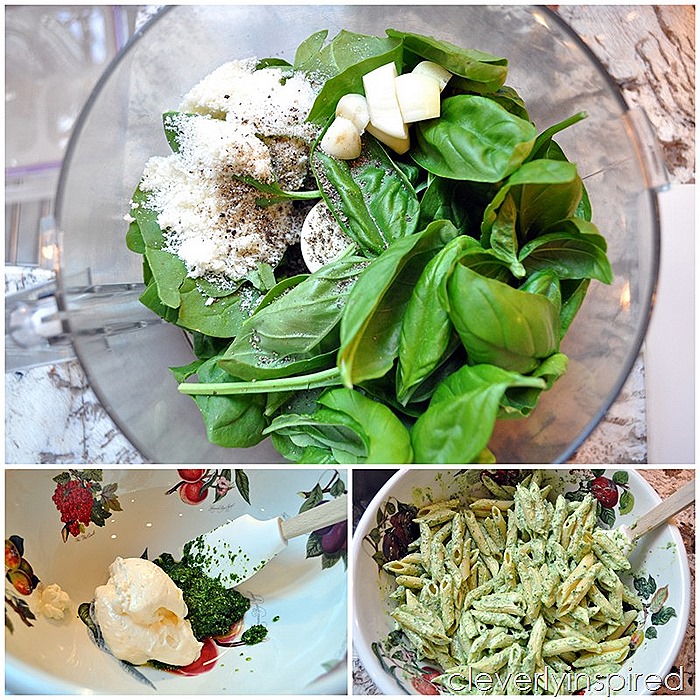 Back tomorrow with a yummy homemade back to school snack:) Oh and I got our new chairs for the new table…will show you that this week too!
xo