This is a sponsored post written by me on behalf of V8 Protein for IZEA. All opinions are 100% mine.
Breakfast needs to be quick, painless, grab and go and good. My friends at V8 wanted me to share with you some new breakfast products that have just hit your grocery shelves. These new protein shakes and breakfast bars are great tasting on their own…very portable and very filling. Perfect for busy school mornings.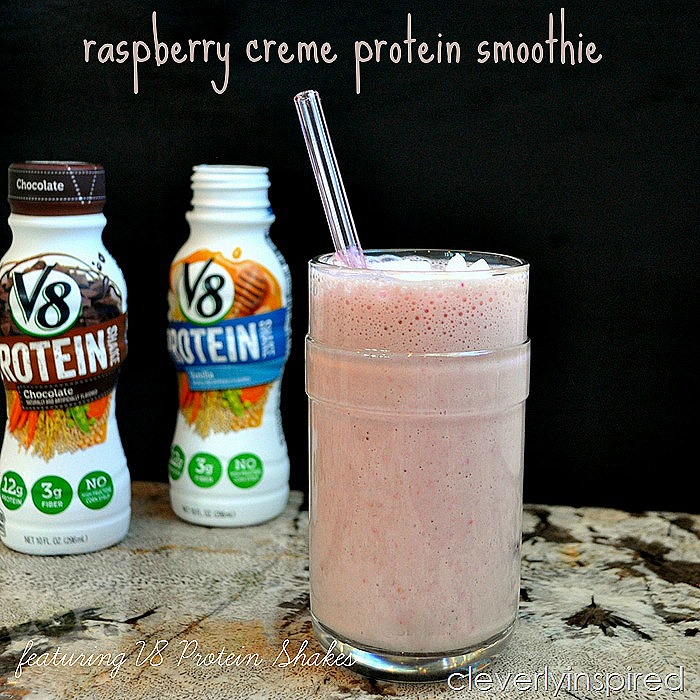 I decided to use the vanilla shake to create a smoothie that incorporates a little fruit too….this smoothie along with a V8 protein bar would be all you need to keep you full until well past lunch. The V8 shakes have 12 grams of protein, 3 grams of fiber, 1/4 C of veggies and as much calcium as a cup of milk. Seriously win win…plus all three flavors they sent me were winners in our house. Chocolate, Vanilla and Chocolate Raspberry….the shakes and bars blend all those things that are so good for us…and manage to get them to taste good too!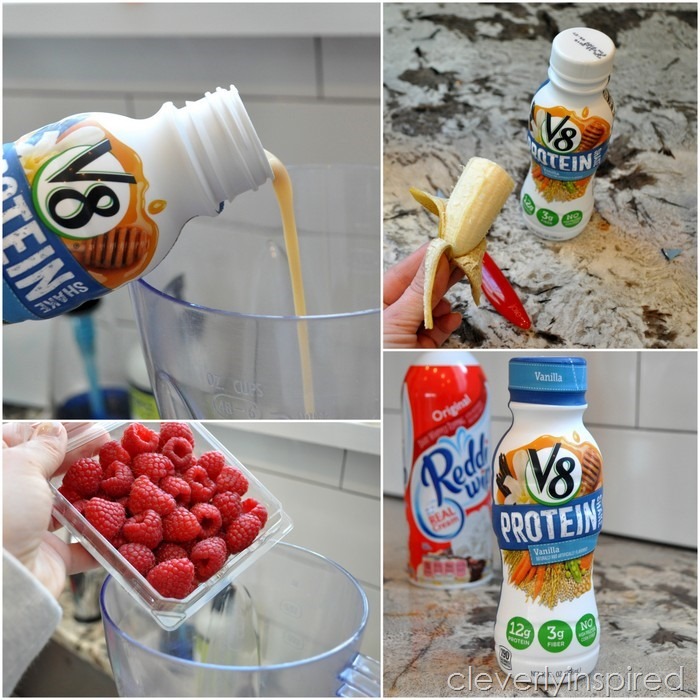 This smoothie will come together in about 2 minutes….grab and go…easy peasy:) Toss in some vanilla V8 shake, a handful of raspberries, 1/4 of banana and blend up. Pour in a to go cup and drink on the way to school….you will be full by the time you get there:) And the breakfast bars are that much easier…and tasty too:) Taste like your cheatin but your not:)
     Buy now!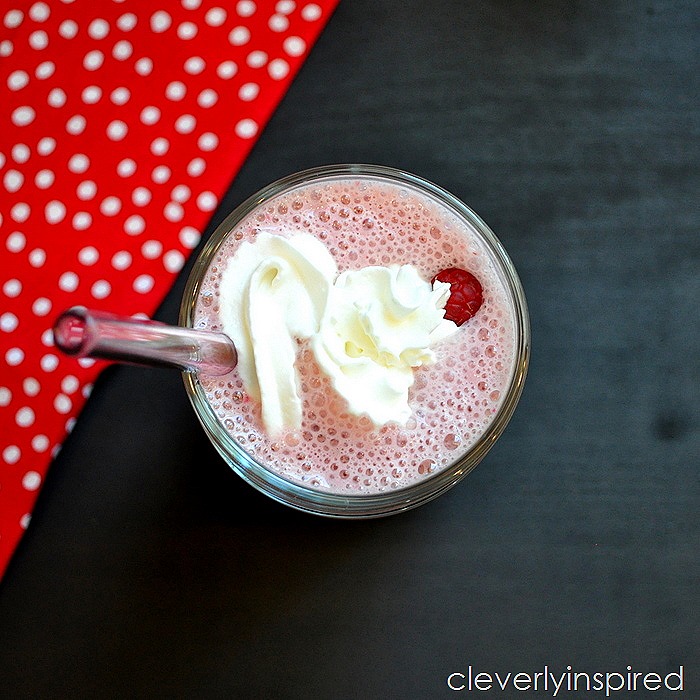 Buy now! and try all three flavors today….and best served when chilled…so put in the fridge right away:)  Click here to learn more about V8 Protein bars and shakes:)