So as you read this today….I am knee deep in cleaning my kitchen. I got a call on Monday morning that a major network wanted to come and "scout" our kitchen for a series. Yikes! We are so flippin excited…but trying to not get too excited. The producers are looking at a few other homes in our neighborhood…and we are by far not the grandest house in town….But we are beyond thrilled that our kitchen is being considered. Fingers and toes crossed mkay? :)
My babies turned 15 last week.  15 seems so much older than 14. I'm sure I say that every year but it is a little hard to believe 3 years from now my kids will be off at college. I'm so proud of the young adults that they are turning into.  I pray that they continue to always stays true to who they are.
Every year I let them pick what they want me to cook for their birthday. This year Emily picked lemon chicken orzo. I had never made it all in one dish until I tried this recipe. We all loved it except my son who thought it was just a little too lemony. I think that it is probably one of the easiest things I have ever put together. I was very concerned because it was so "liquidy" when I put it in the oven…but after 40 minutes it becomes creamy and complete comfort food. Fancy enough for company and quick enough for a weeknight meal.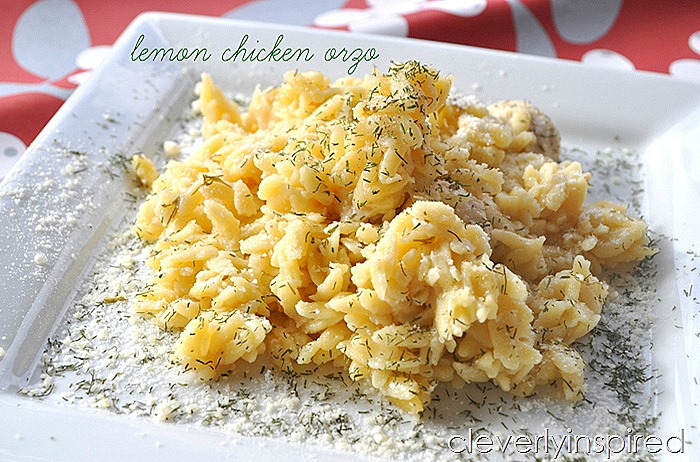 I was very very skeptical about this recipe. I adapted from Martha Stewart website. That one called for feta cheese…not a fan. I substituted a good quality medium white cheddar that melted perfect. You literally dump everything into a casserole dish…including the raw chicken. The only prior "cooking" you do is to melt the butter into the broth prior to pouring into the casserole dish. 40 minutes on the dot…done and incredibly creamy.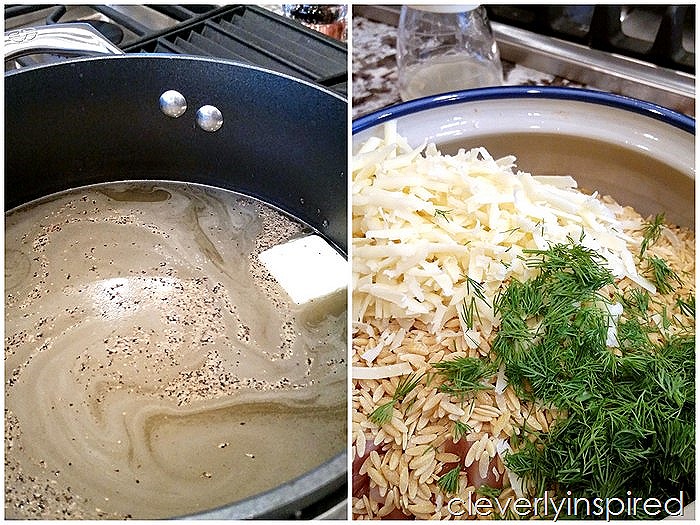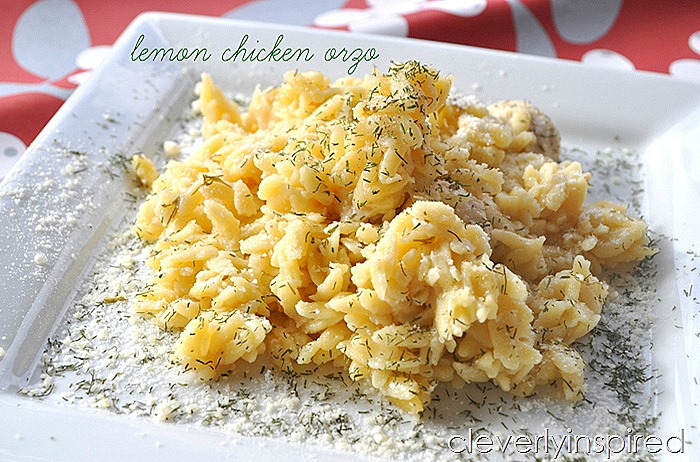 Cheesy Lemon Chicken Orzo
Ingredients
4

C

low sodium chicken broth

1

T

butter

1 1/4

t

kosher salt

1/4

t

pepper

1.5

lb

raw chicken tenderloins cut into 1 inch pieces

1

lb

orzo

1/5

C

white cheddar shredded

1/4

C

fresh dill chopped

2

t

lemon zest

1

T

fresh lemon juice

1

C

grated Parmesan
Instructions
Preheat oven to 400

In a saucepan, bring broth, butter, 3/4 C water, salt and pepper to boil.

In a 3 qt casserole dish, combine chicken, orzo, cheddar, dill, zest, lemon juice.

Pour broth mixture over orzo and stir everything to combine. Will be very liquidy.

Bake 40 minutes.

Top with parmesan..let stand 5 minutes and serve:)
I promise it does not disappoint and I am betting everyone in the family will love it:)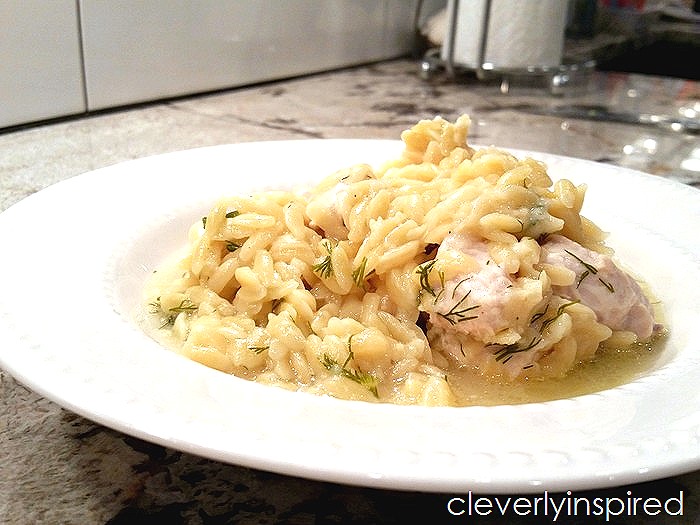 And I will keep you posted….we know our chances are a long shot…but it is still fun to consider the possibility that our sweet kitchen might be a star:)
Sharing at Serenity Now