Snow days make me lazy…and when I'm lazy I tend to bake….that makes no sense….I digress….here is something to bake today…that is sort of kind of healthy. Enjoy:) I am going back to bed…:)
I call these a banana pancake cookie because they are light and fluffy just like a pancake except they are totally portable like a cookie. They don't have a whole lot of sugar in them and only half a stick of butter. They freeze great and can thaw in the microwave or even a toaster oven. They are great use of over ripe and bananas and are sure to be hit in the morning for your picky eater. We slid some chocolate chips in ours…you could probably add a few walnuts too if you wanted. Bake some of these up this week to make your house smell heavenly and people will kiss your feet maybe. Stay warm friends :)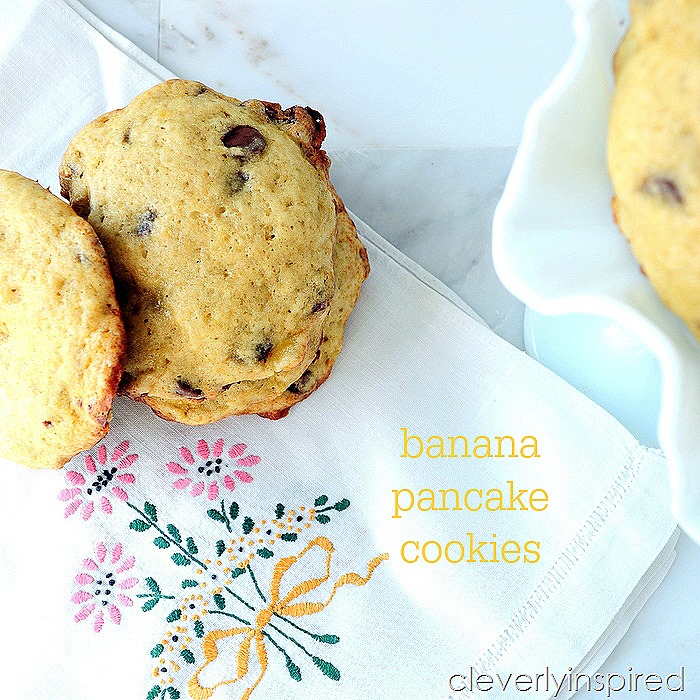 I must say that I have made a few similar banana type cake recipes…and this one is my favorite. So yummy with a hot cup of coffee:)

Banana Pancake Cookies
Author:
Tracie at CleverlyInspired
Ingredients
¼ tsp cinnamon
2 T oil
½ stick butter softened
¾ C chocolate chips
2 C flour
1 C sugar
2 ripe bananas
1 t baking soda
¼ t salt
Instructions
Cream together sugar and banana. Add in butter and oil.
On a piece of wax paper combine flour, cinnamon, salt, baking soda.
Mix dry into wet ingredients . Toss in chocolate chips.
Drop large spoofuls onto parchment lined tray
Bake for 14 minutes until edges are golden.
Cookies will spread so allow plenty of room
Can be frozen after baked and cooled.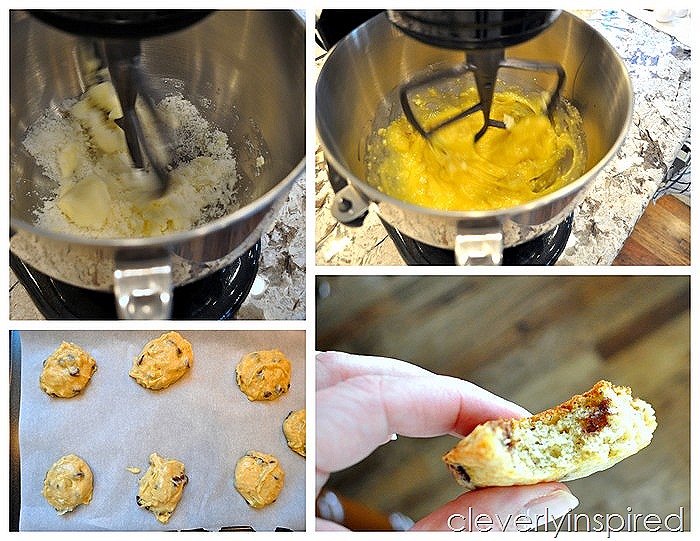 Portable breakfast….done and done:)