Thank you to P&G and Kroger stores for celebrating "Team Mom's Everyday Victories"! Please visit the P&G's event page to play games, win money off your next Kroger trip and more fun!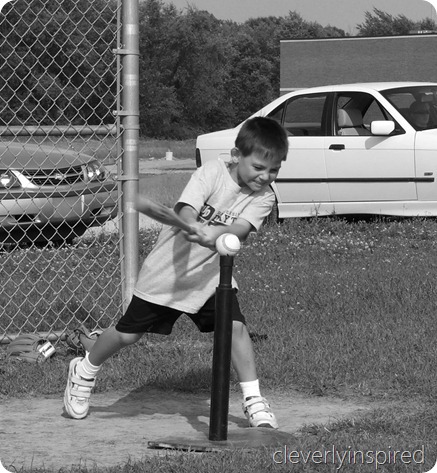 (t ball…2005…couldn't find any basketball pics ;)
My son has participated in the same basketball camp every summer since he was 5. The first year…he was nervous to leave me. It takes place in a local high school gym. All the ball players looked so tall and big to him. He reluctantly left my side and went to go play. I thought "wow, he is such a big boy…going off to play with all these kids…of all ages and sizes". It is a week long camp that runs from 8:30 to noon. He ended up loving it…and still does.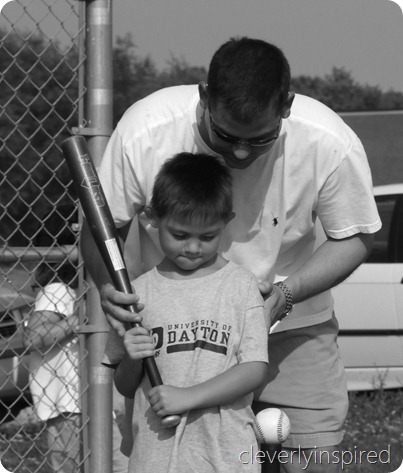 I dropped him and his buddies off last Monday. Now..they are the super big kids now..the oldest in the group. They were all feeling very mature and old—hilarious to me…because I still look on and think like I did the first time I dropped him off when he was 5 , " wow, he is such a big boy…going off to play with all these kids…". But this time…he really is the big boy…he really is the oldest…where did that time go? But I think what made me the proudest…is when I saw him helping the little 5 year old grab a basketball and start to play. The mom..standing there thinking…"wow, my boy looks so big..playing ball with all these big kids…" . The cycle continues…as it should. That felt like a little victory to me….seeing my boy…helping this little one on his first day of camp. That is my whole "mission" as a mom….develop these young people into productive, loving, caring adults. And when I witness it with my own eyes….it's like receiving a commission check. Total bonus!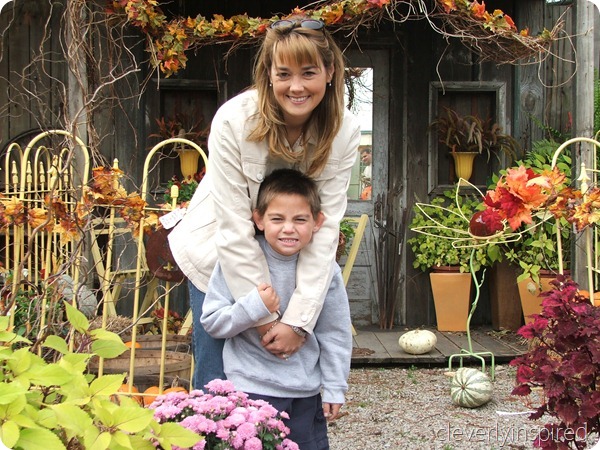 I am proud of you bear….and I am proud of me too ;)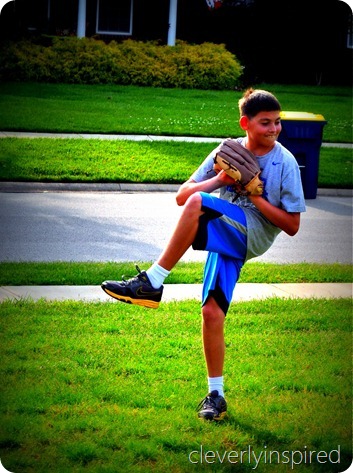 Summertime brings all the fun of the outdoors…including baseball , basketball and picnics! The next time you and your kiddos go out for a picnic…bring along some fun big bubble solution! Mix together 1/2 C Dawn, 1/2 C glycerin, and 4.5 C water. Let the solution sit over night…it's ready for super large bubble making the next day! Make some fun summertime memories..while they are still young ;)
Hurry in to Kroger and Kroger Banner Stores for P&G's big sale event, June 10–23!
At Kroger and its banner stores, more than 30 of your favorite P&G brands are at HOT sale prices through June 23, including Tide, Charmin, Cascade, Pampers, Crest and Olay. Look for tags with special prices throughout the household needs and health and beauty aisles, and be on the lookout for even bigger offers – like getting serious dollars off when you buy a bundle of products.
Before hitting the store, visit P&G's event page on Kroger.com: http://bit.ly/KG6dw5
You can play games like basketball, track and gymnastics to win money off your next Kroger trip, download digital coupons, print a shopping list, and learn more about P&G products!
And as part of this event, consider trying one of these fab products from P&G:
Vicks Nature Fusion, Charmin Basic, Downy Unstoppable, and Swiffer Duster Extenders!
I was selected for participation in this campaign as a member of Clever Girls Collective.