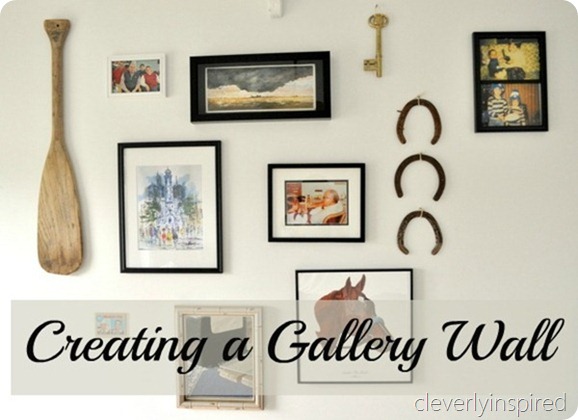 This gallery wall in Bill's new office was so much fun to put together! I searched for items that were interesting but also items that were reminders of who Bill is….it is a gallery that can be added to also…if I should find some more to add. It is easy to pull together…and doesn't have to cost a lot. Some items were found in our house…most at thrift stores and local antique malls. I would encourage you to start with a bit of a "brainstorm" about the person who will be using the room. In this case…my husband will mainly be using this office. My thoughts about things that I wanted to find were…family, boating, lake, Chicago, baseball…etc. The jumping off point is to really think about what the person has a passion for…and things will start to pop in your head! Here is how I went about pulling this together….(fyi…the horseshoes have been turned around ;)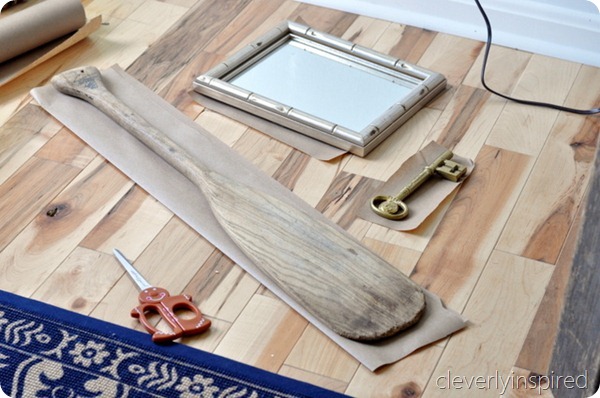 Once you have some objects to place on the wall…make a template with some paper (wrapping paper, craft paper whatever you have…) This will allow you to place the items on the wall and move them without punching a bunch of holes in the wall. Just cut the template to the size of the objects…and play with the placement on the wall. You want to place things close enough together so that it looks like a thoughtful arrangement. Just play with the shapes on the wall until you are satisfied.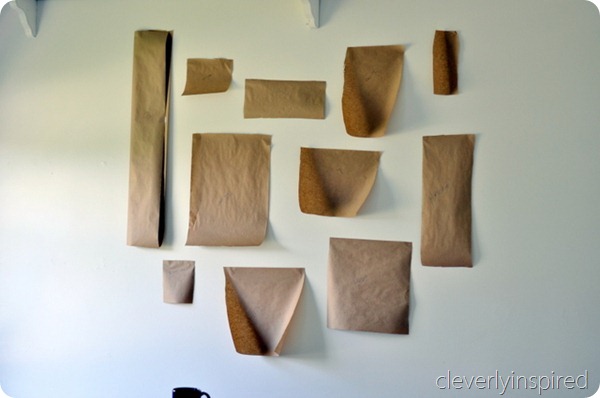 Once you have your arrangement…you can start nailing in the nails. I nailed right into the paper and ripped it off as I went. Making sure to take note about where the items "hanger" is on the back of the object.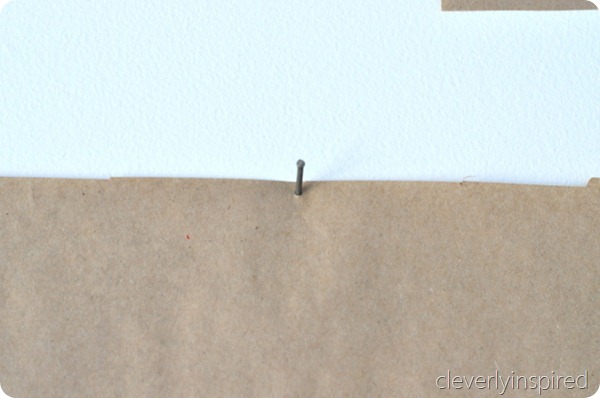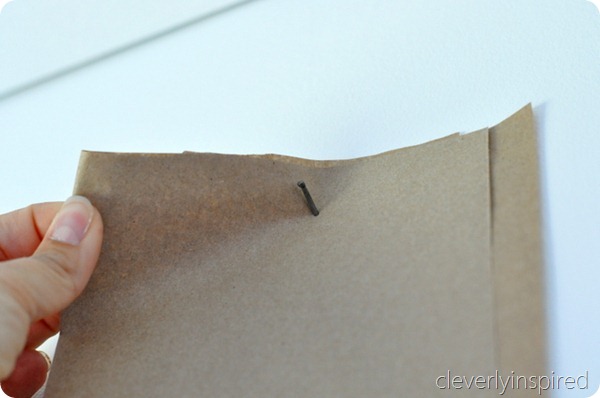 You can see it coming together….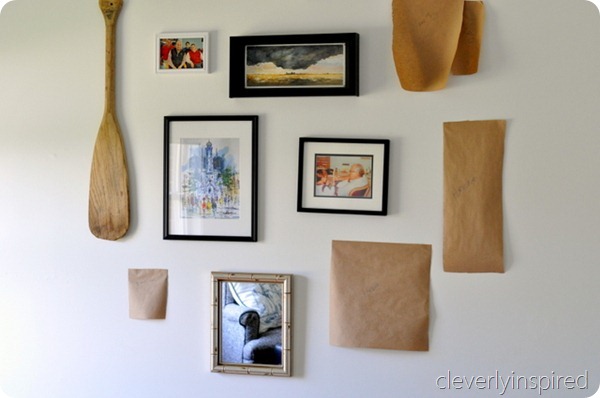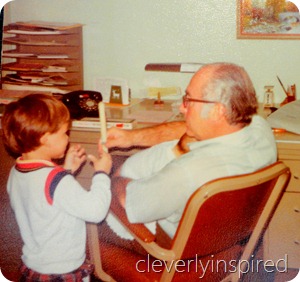 Some of the items I chose to use have extra special meanings….which makes it a real conversation piece. The picture on the left is of Bill talking to his Paw at the office. Bill is a 3rd generation family business owner….so it makes it extra neat to have this picture (his brother David also is shown here on his Grandfather's lap) . The one below is of Bill and his brother…I just love it!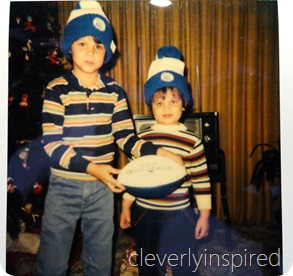 Bill's favorite baseball team is the Red's…his favorite player when he was young was Johnny Bench. I found his rookie card on Etsy.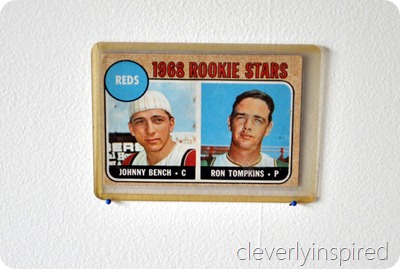 This horse won the Kentucky Derby the year we met. "Strike the Gold" was his name. $1 at an antique mall.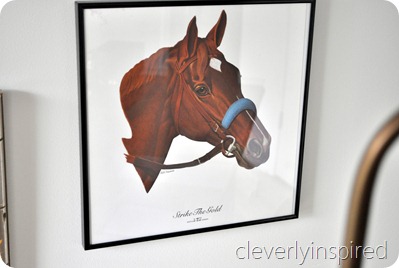 Other objects include horseshoes (I have since turned them around…they are supposed to "catch luck" not pour it out ;) An oar, family pictures, lake watercolor, a gold key, and a painting of Chicago all round out the gallery nicely. I can also add to the wall if I find other treasures…which is fun.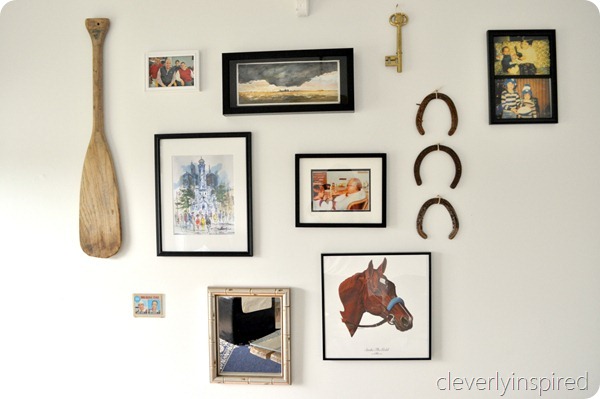 The nice thing about a gallery wall is that you can do it in any room of the house…and it will always start a conversation!
Sharing at 30 Days, Whipperberry