What was your wedding song? Was it special to both of you….or did you just pick a song at random? Ours was "It had to be you" (the Harry Connick version)….we both loved the movie When Harry met Sally ("Would you like to partake in a piece of pecan pie?")…and the song is so sweet. "I wandered around…and finally found…the somebody who could make me be glad, just to be sad thinking of you…"
So when I spotted this idea on Pinterest I fell in love! The original pinner is a blog called Scout and Nimble. I adapted her version a bit….but same basic idea. It makes a wonderful meaningful art piece in your master bedroom…for not much cost. Here is how I went about making mine….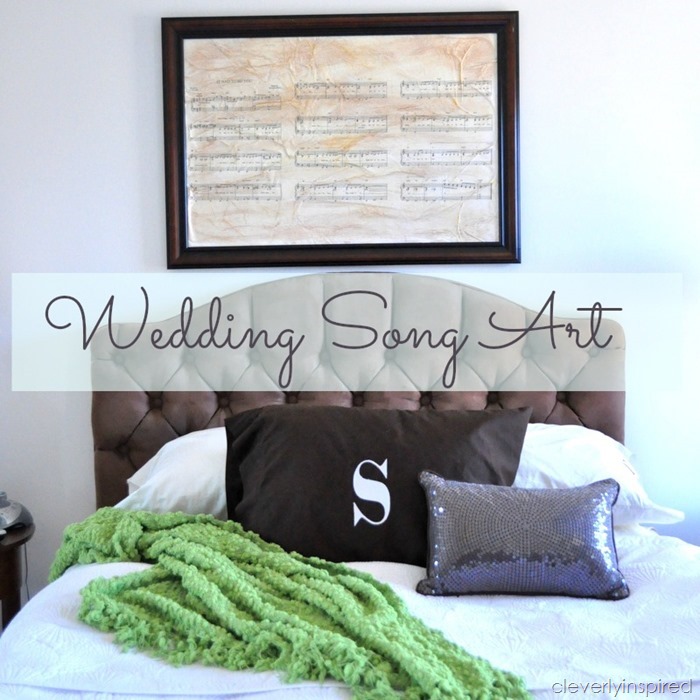 First I printed my music from Music Notes.com. Be sure when you are ready to download you have your printer all set up and ready to go. Pay per print if ya know what I mean…:) My music printed on 3 sheets of regular paper. Take it to your local print shop. I went to OfficeDepot. Tell them the size you want this music to be copied. I asked for a 24 by 36 sheet (the largest available)…this way I knew it would fit on my 24 by 36 canvas.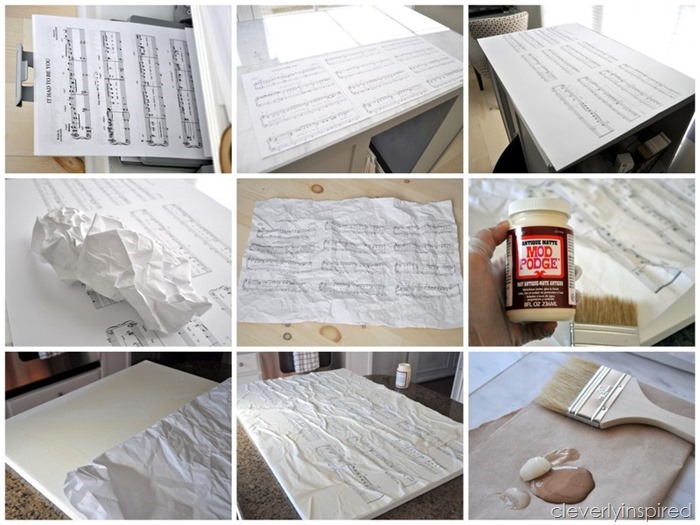 They had to scan my music and then print it on a piece of 24×36 paper. The largest original they could copy without scanning is 11 x 17. So I had to pay for 3 scans and then a fee to "digitally paste it" and my copies. Just something to keep in mind. I have seen a few other projects that were similar on pinterest…and most of them said the cost is below $5….I suppose that would be true if the original paper was closer to 11 by 17.  My total for my copy fee was $10 ($5 scan fee and 2 copies that were 24 by 36) still not bad. I suggest paying for a second print in case you mess up the first one like I did ;)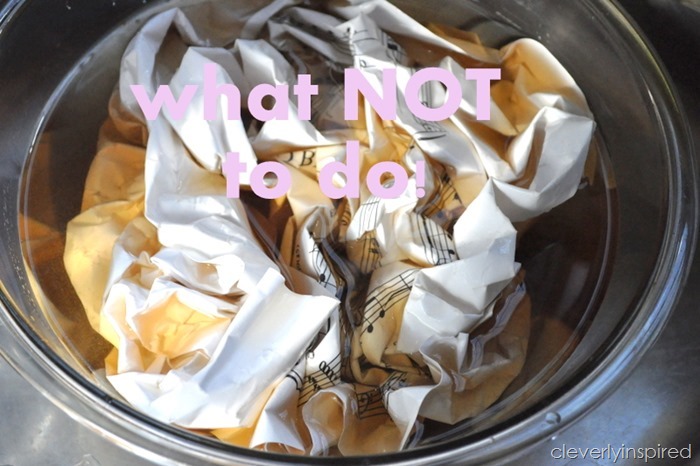 I wanted my paper to look old and aged so I mixed up a batch of brown dye and crumbled my paper up. I dipped the crumbled paper in the brown water….and it completely fell apart. I thought it would hold up ok because the paper was nice a thick…but no go. Don't do this!
Plan B; Crumple the paper up really well. Crumple….now there is a word that is entirely underused. Crumple….I shall say it all day now…moving on..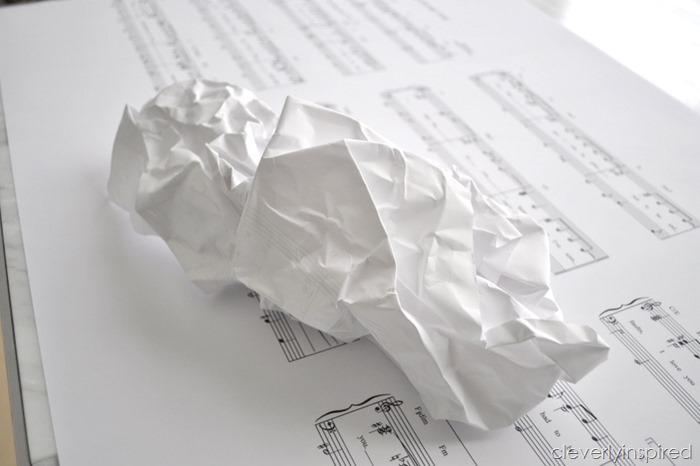 Smooth it out and adhere to canvas with ModgePodge antique glaze. I did 2 coats. Then I went over the entire piece with a mixture of brown metallic paint mixed with clear glaze. I wanted it to be a bit more brown…worked great.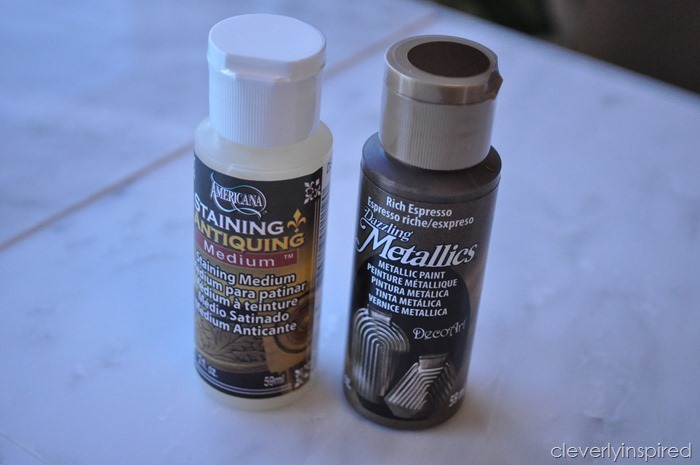 Fit into the back of an empty frame. I used duct tape to be sure it was secure.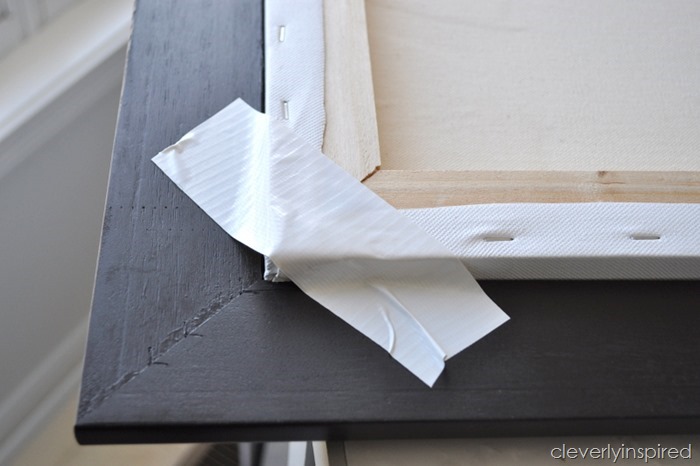 Oh I love it so!!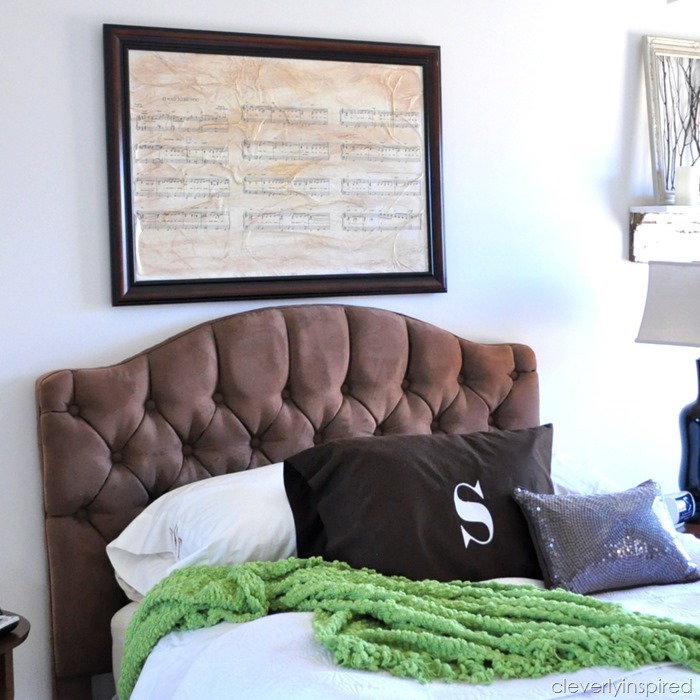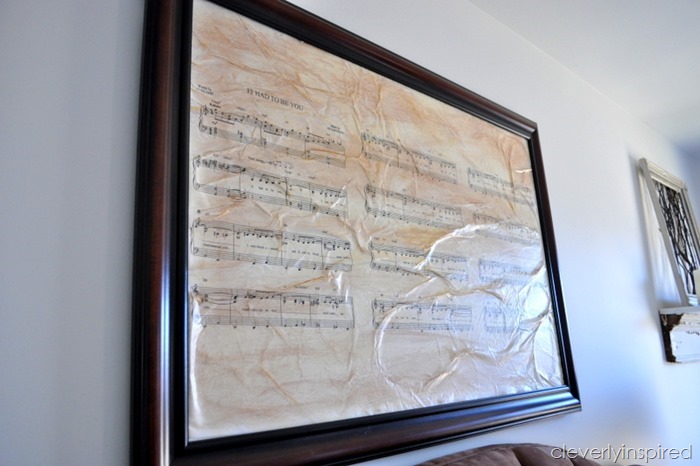 I am going to link up to Katie and Sherry's pinterest challenge….you must watch this little video….it is hilarious….(BowerPower)
Total spent:
Antique modge podge $4 (used coupon)
Rid dye $2
Copies $10 (I did two, and I needed both because I ruined the first attempt;)
Canvas $6 (used coupon)
Frame $30 (used coupon)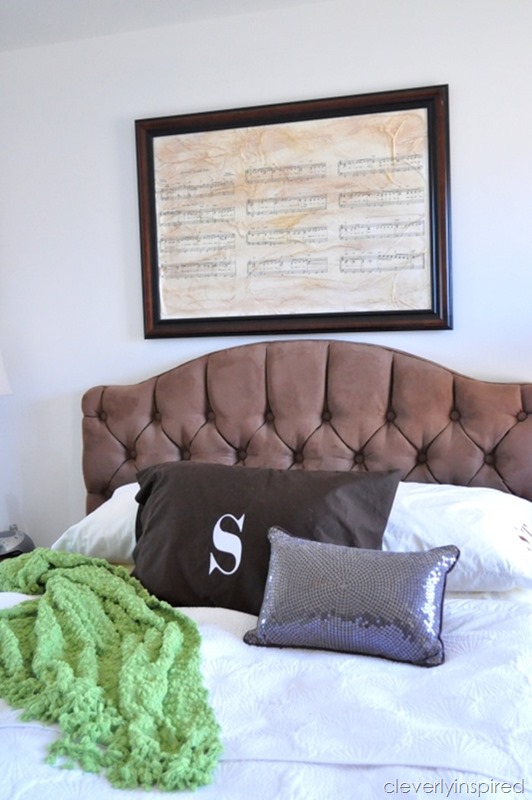 I promise it will make you smile every time you look at it ;)