A few years back my friend Brittany made up the cutest chalkboard pumpkins. She painted a chevron pattern all around the sides and then in the middle she painted a large chalkboard oval that you could write fun Halloween messages on. It was a big hit at her kiddos fall festival.
That was my inspiration for my fall porch this year. I grabbed a few pumpkins and some black and white paint and went to town! These polka dots are so easy the novice crafter can do it….I promise! You just need the right size brush….if you can spin a top….then you can paint perfect polka dots. Easy!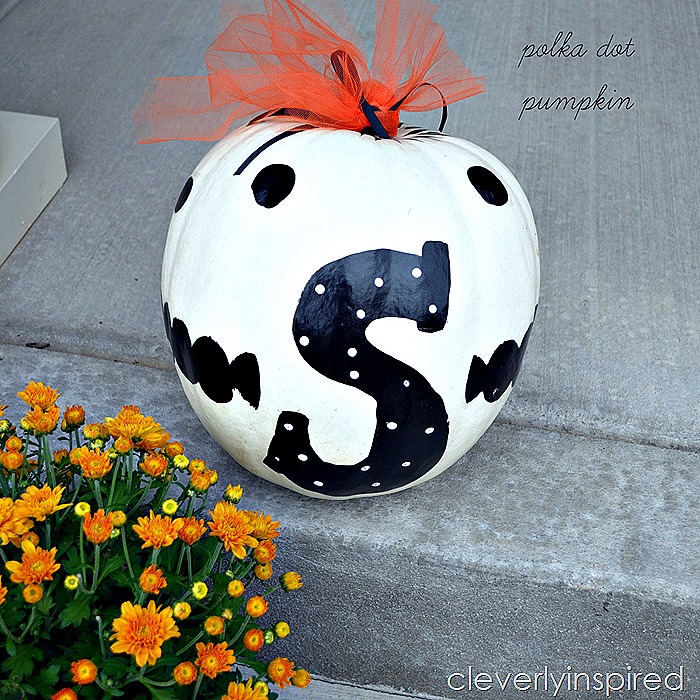 I did a large S on the front. If you aren't comfortable free handing the monogram then print one off the internet and trace on the pumpkin.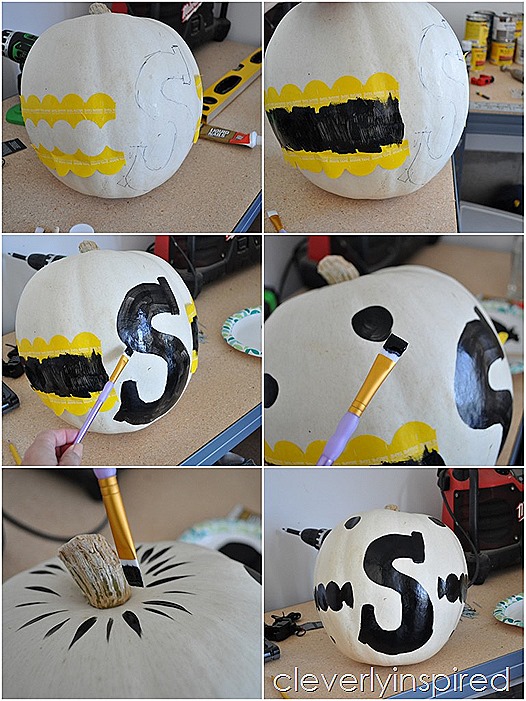 Here is what you will need:
black paint

white paint

FrogTape Shape tape (I used the scallop design) You could use regular painters tape if you'd like)

a large pumpkin

1/2 inch craft brush

paper plate

ribbon for the top

clear sealant of some sort (preferable to be outdoor)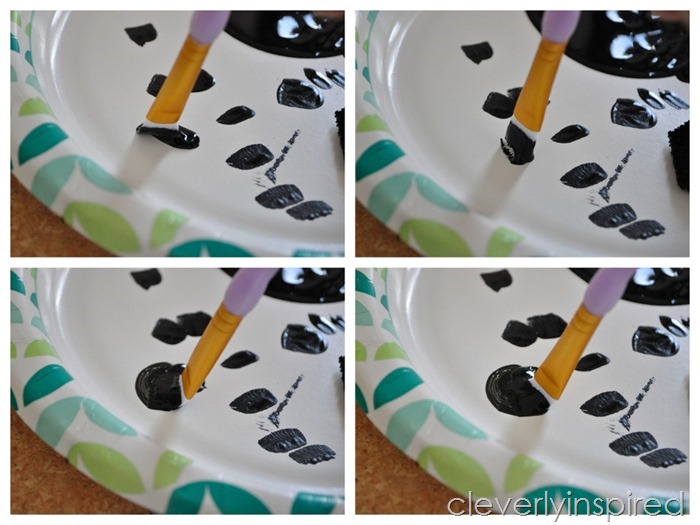 I cleaned my pumpkin with a little rubbing alcohol and buffed it clean. Tape off and smooth down the tape well. Paint on the black paint….let dry and do a second coat. For the polka dots, put some paint on the brush, put your paint brush perpendicular to the surface and press and spin. See the above pics for visual. Practice on a plate to get the hang of it….spin the brush all the way until you have a perfect circle/polka dot:) You can add a few lines around the stem too:)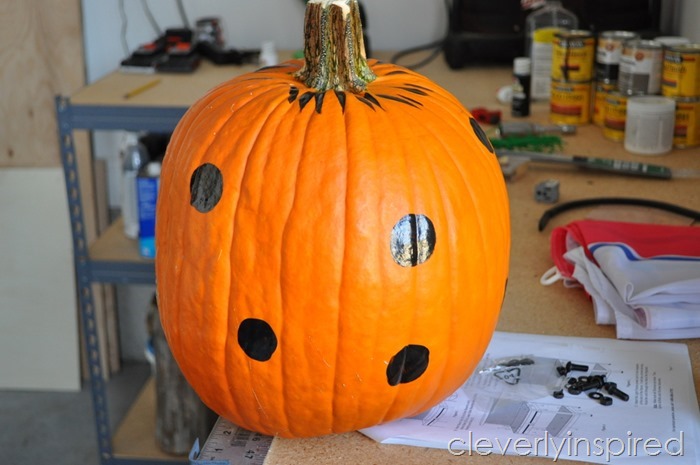 After it is all dry, add a couple protective coats of outdoor sealant to protect your beautiful work!!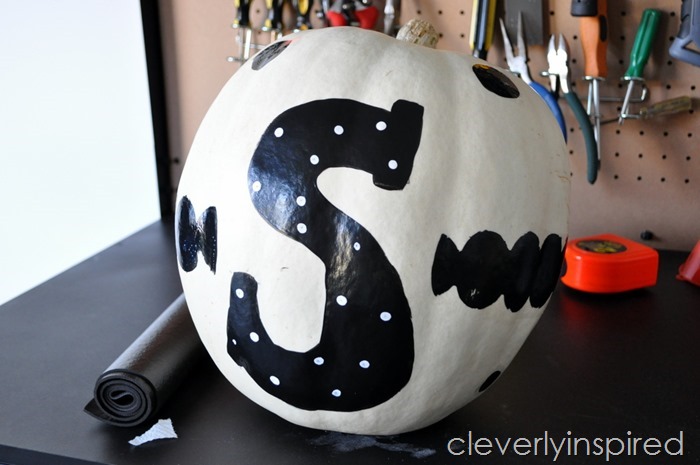 Add a couple cornstalks, some mums and you're in business:)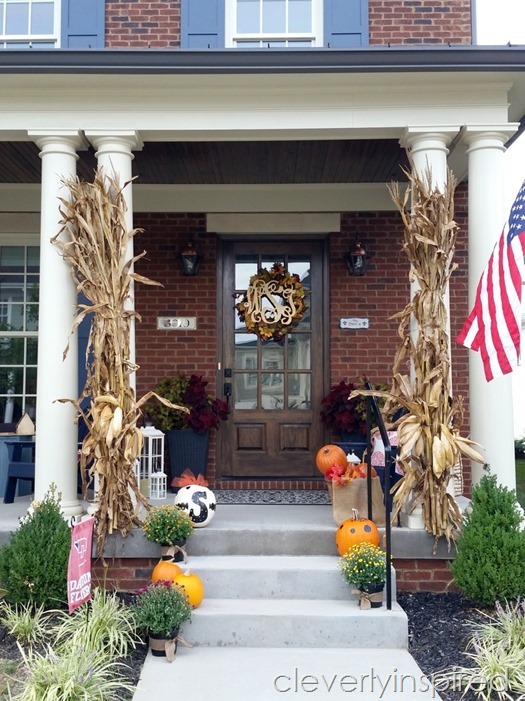 Have fun with it!
And remember to tune in on Instagram all month long….tag up your favorite fall décor so we can feature you!
I am off to Chi town this weekend with this hunk….celebrating our 19th! So blessed to share my life with him:) I love you babe:)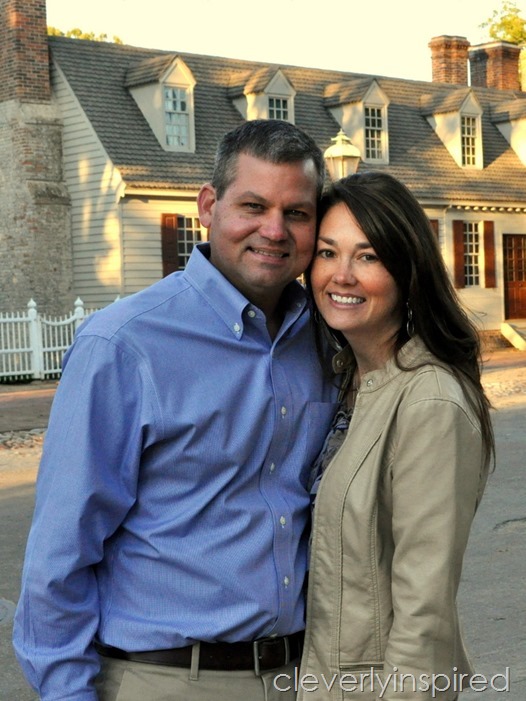 xo