My kiddos have braces….and we all love ribs—but many times eating ribs with braces proves to be a challenge.  I have shared a recipe for ribs previously that are great for the weeknight because they cook up in just an hour. These ribs that I am sharing today are also a great weeknight meal…but you have to plan a bit more in advance. You can cook these ribs and then refrigerate—and before you eat them just heat them up on the grill. When I make these I tend to cook them earlier in the day while I am working…and then just leave them covered until dinner time. This recipe will produce tender, juicy, fall off the bone ribs every time.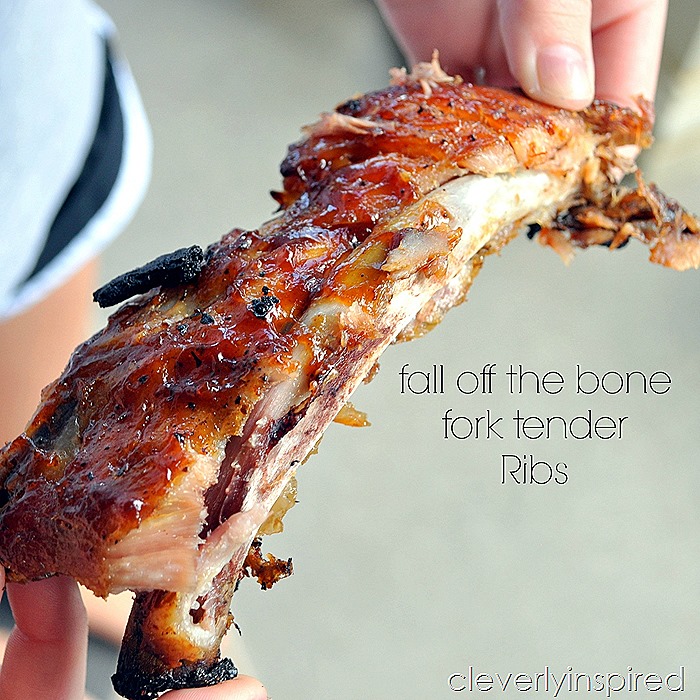 You will just need 3 ingredients…along with your favorite barbeque sauce. Easy peasy…I promise.
Do yourself a favor and line the pan with heavy duty foil (or a couple layers of regular foil.) I would even suggest a throw away foil pan.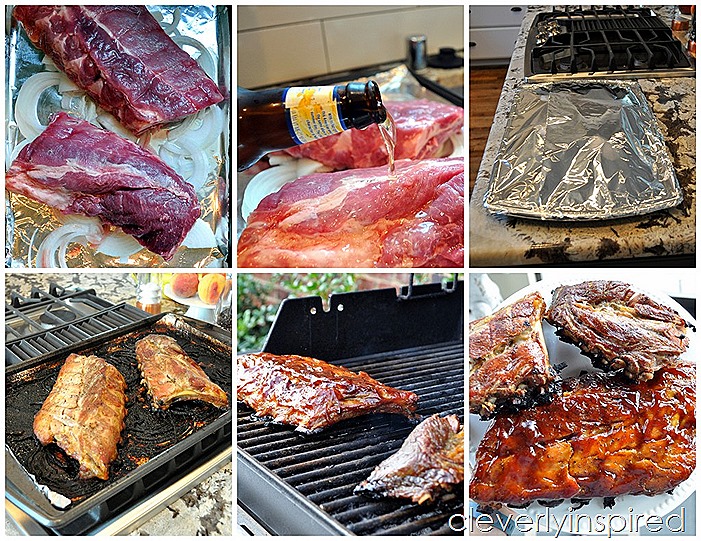 Finger lickin awesome:)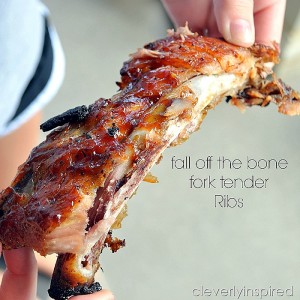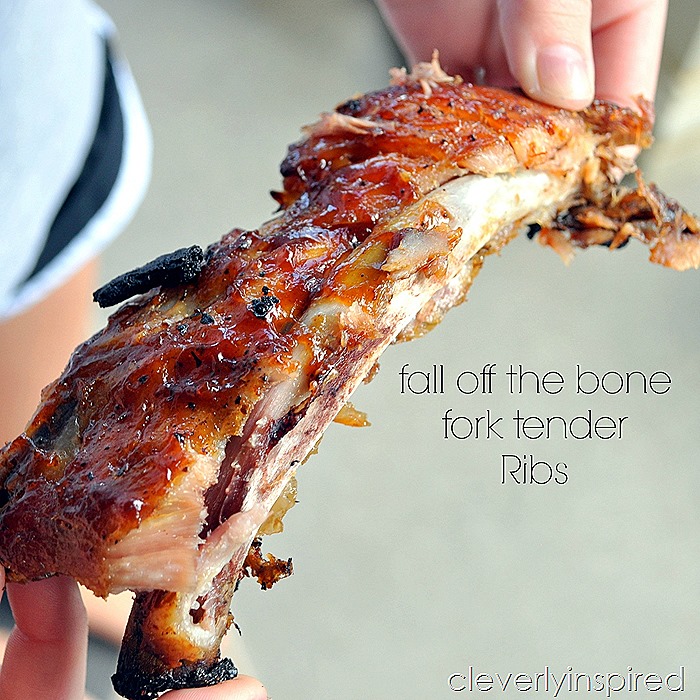 Fall off the bone tender baby back ribs
Ingredients
1

rack baby back ribs

1

large onion sliced

1

bottle of beer

seasoned to taste
Instructions
Heat oven 300.

Line large cookie sheet with heavy duty foil.

Scatter onions on foil to make a "bed" for the ribs.

Place ribs on onions and season with salt, pepper or rub.

Pour beer on top.

Cover tightly with foil.

Place in oven for 2. 5 hours.

Let rest or place on grill for 10 minutes to give the ribs a crust.

If making ahead, let ribs rest-- refrigerate until ready to grill and eat.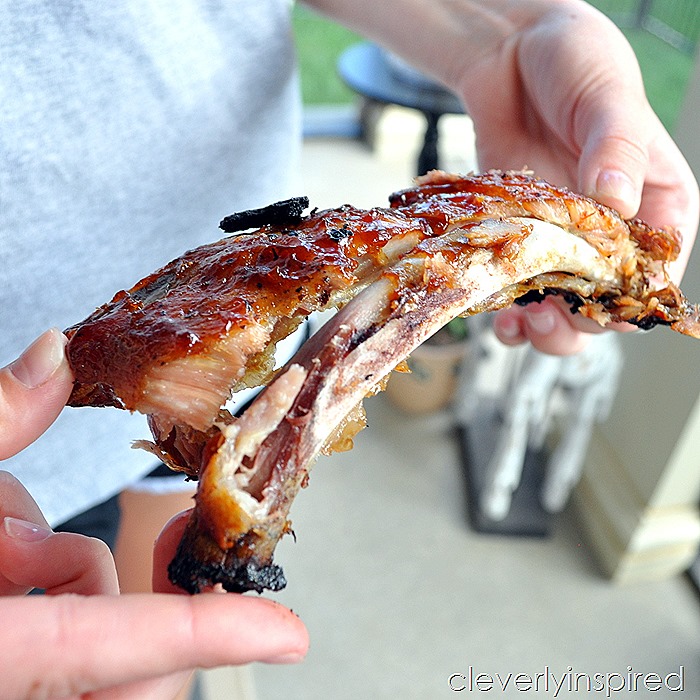 Back on Friday with another fun Halloween craft to do with the kiddos:) Hubs and I are celebrating our 19th Anniversary in our favorite town of Chicago….peek in on Instagram for some pics:)
xo