This is a sponsored post written by me on behalf of The Hershey Company for IZEA. All opinions are 100% mine.
Hey guys! Hope you had a wonderful fall weekend! Hubs and I celebrated all weekend long in Chicago….came home well rested and bags full of loot:) Wanted to share a fun Halloween craft today….have a great day!
Hershey's and Halloween go hand in hand. When they asked me to come up with a fun little craft to do for Halloween I gladly agreed. This little countdown chain would be a fun weekend or classroom craft. I think the kiddos will have a great time making these….and enjoying them too!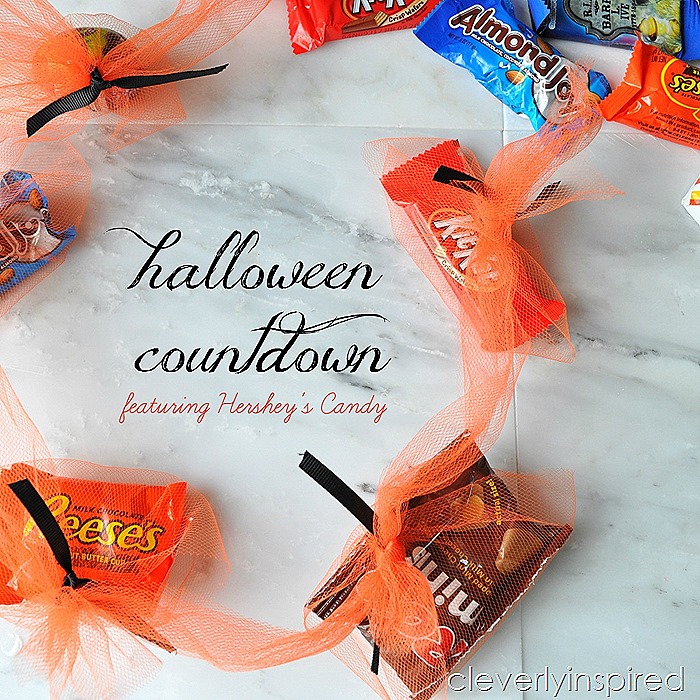 All you will need for this project is:
Hershey's candy
Roll of orange tulle
Black ribbon
Scissors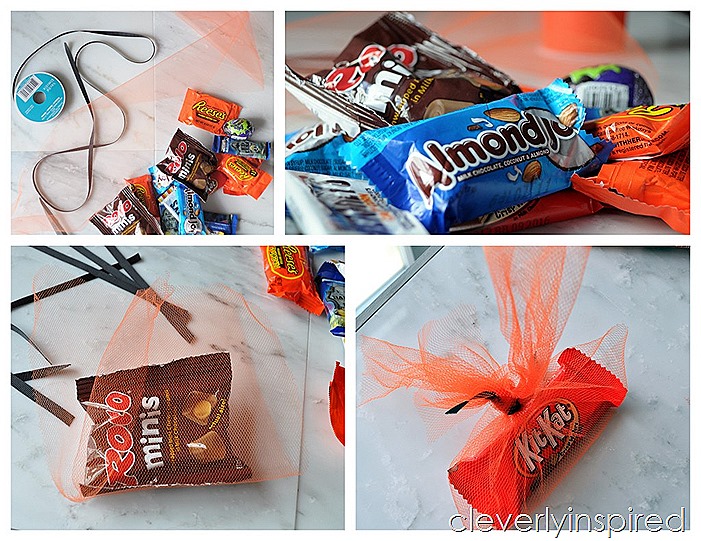 Just cut a piece of tulle wide enough to go around each piece of Hershey's candy. Tie with a piece of ribbon. Once you have all 30 pieced tied…cut a long piece of tulle and tie each candy ribbon onto the tulle.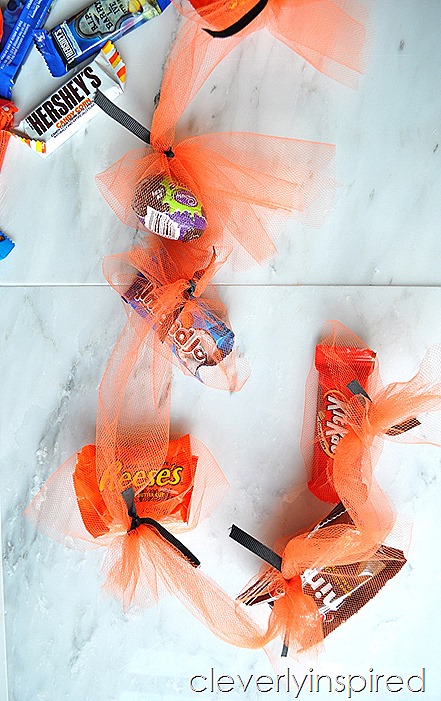 A fun way to get the little ones counting:)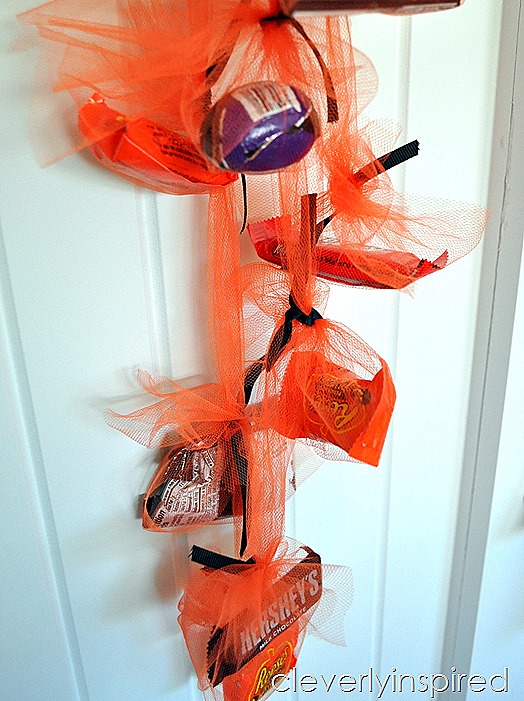 Apparently 34% of us will attend or throw a Halloween party…and I say get crafty while you are there! Look for these limited edition Hershey treats for Halloween time ….Reese's Peanut Butter Pumpkins, Hershey Candy Corn bars and Cadbury Scrème Eggs.…
Hershey's has been helping families celebrate Halloween for as long as I can remember. My favorite is the classic Rolo®….ain't nothing wrong with a Rolo®….What is your favorite?
If you are doing some Halloween party planning this weekend….check out these links for more Halloween party ideas, for more costumes & crafts, for more Halloween recipes,
xo