My bear has been patiently waiting for his room to be "updated". I have tried to get started…working on it in between summer fun. Our inspirations include…basketball, University of Kentucky, Gray, blue and white…University of Dayton…and really just sports in general. It will be a room that will take him through to college (what's that sound…oh it's me weeping…college…sigh) Ok…so here is where we are at today….
Sources (Bed, Rug, Bball mural)
I am thinking of finding a good gray for the walls. The color above is Stonington Gray by Ben Moore. It may not have enough color in it….looking a bit washed out on the wall. The other color I like is Sharkey Gray by Martha Stewart paints (Glidden). The ceiling will be white. I want the gray to be a color…and not a background…(if that makes any sense) I want it to be a statement….but I don't want it to be a "cave". We are leaving the carpet for now…it is just a basic beige. I found a fun bubble rug on overstock.com that has all the colors we are using in the room. Thinking of building a bed out of pipes….similar to this one in restoration hardware. Stay tuned for that…:) I ordered a UK fathead and a basketball hoop mural (it is 4 by 6!!) So those will be nice statement pieces for the walls. The windows will probably get some roman shades…still thinking. I would like to create a wood "cork" wall of some sort also.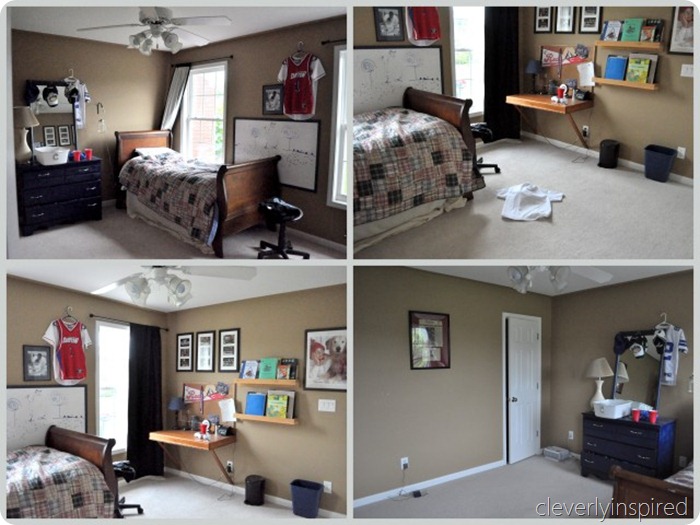 Back to patching the walls….fun ;)
Have you used a nice gray lately?? Do tell!