I hope you all had a marvelous weekend. We had a great Mother's day celebration with our families. So blessed to all be together! I wanted to talk a little today about why we chose different hardwood for our upstairs…from what we already have downstairs. Here is my thoughts on it…
Can you have two kinds of hardwood in your home?? I would say yes. Heck yeah!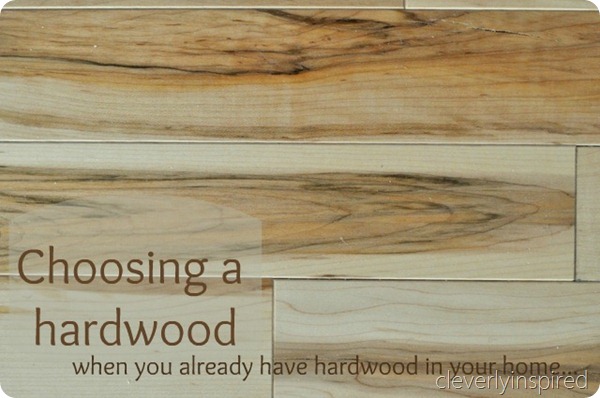 The wood we have on the first floor of our home is a beautiful walnut. It is a prefinished floor that has a cherry stain. The floor has taken a beating…but still looks pretty good in most spaces. However….I am on a mission to lighten up our spaces…and that includes the floor. We will eventually be refinishing these floors…have them sand down..and apply a clear coat to them. Eventually when this is done…they will look similar to this…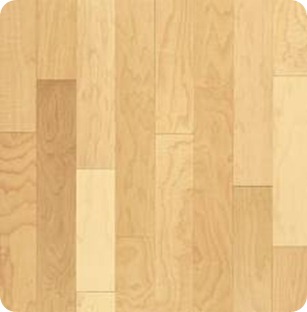 So knowing this would be the future of our lighter and brighter floors…we decided to go with a compliment style..instead of matching directly. I love this idea of having several "tones" and species of wood that all play happy together.
Here are some more pictures of my newest love….these floors totally rock ;)
The floor is a 3 1/4 inch solid maple. The term for this floor is "utility grade" or rustic. That is why you see so much variation in the colors of the wood. It has so much character and it feels so unique.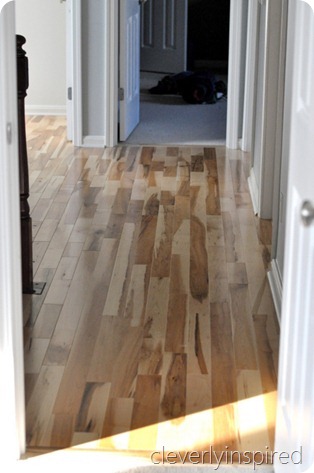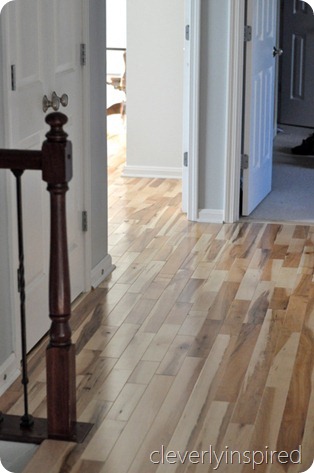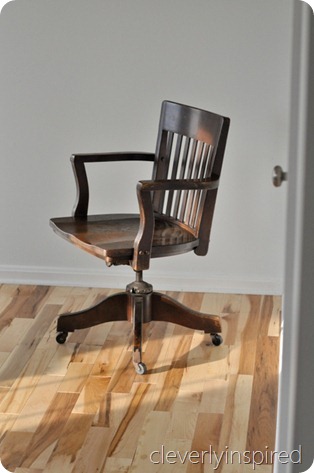 The office/guest space is really turning out nicely…I can't wait to share it with you all !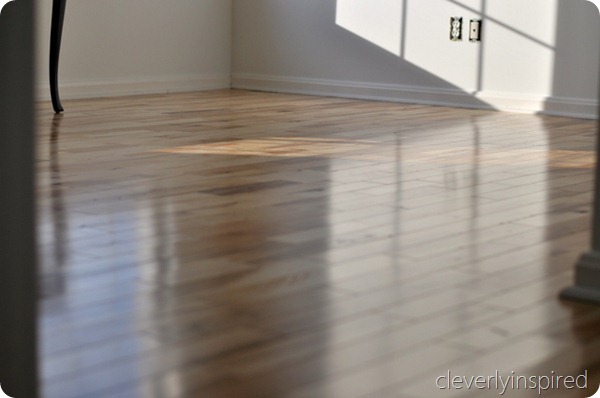 So this is the view from the top of the stairs….maple at the top…painted stairs…and cherry at the bottom. Unique, and full of character…just like I like a warm house should feel ;)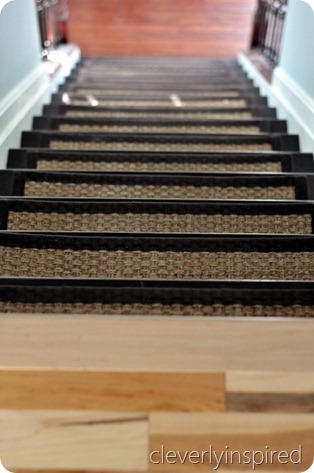 So what are your thoughts?? Can you have different species of wood in the same house??