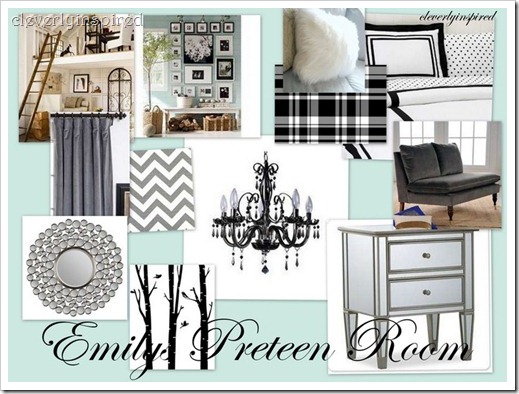 I am sure yall love how I get you all excited for a project then I leave ya hanging ;) Well, I am just like you. I have a great idea…then I sit on it for awhile…then I come up with what to do first. Then nothing happens. I wait for the inspirations to come back around…..which is what happened to me today.
Emily has been wanting to move into the guest room…like I told you in this post. I got started today on getting things taken down in the guest room…and moved. Oy! Here is where I am….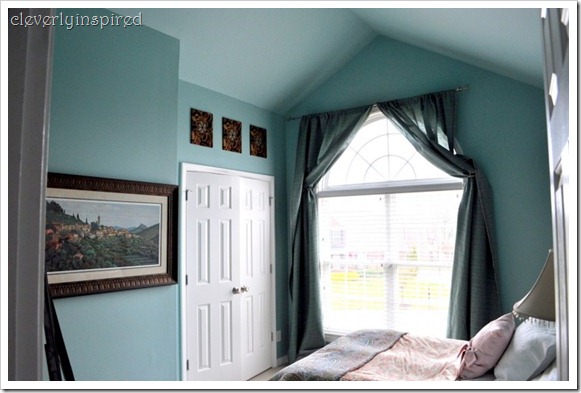 Sorry for the poor lighting…hard to photograph directly into a window…The guest room (err…I mean Emily's room…) is a blue green. She wants to accent with black and grey….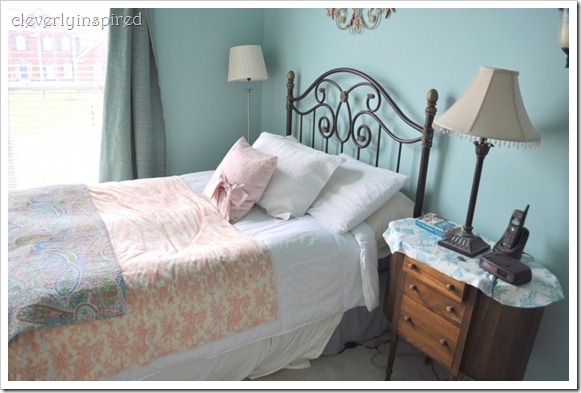 The corner cabinet was custom built for me by my dad. I am going to move it into my office/craft area. Emily's twin bed will go on this wall… We painted this room so long ago I no longer have the paint can. My best guess is that this color is a half strength of Ben Moore color Covington Blue (HC 138)  That would be a good starting point. Another lovely robin's egg blue is Wythe Blue which is in my Dining Room.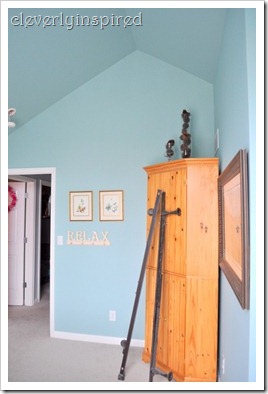 I think we will use this chair in her room too…right now it is in the library…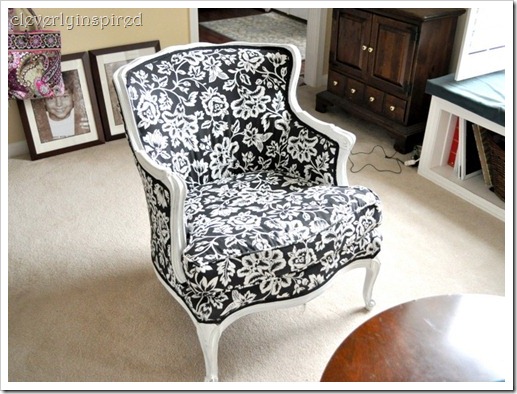 I found some great deals on curtains on Amazon…bought 2 for $90. They are super long (110 inches) which are hard to come by!
I also found this rug…she LOVES it…isn't so fun?!?! Love overstock.com for rugs!
It's coming together! Will share more soon :)
Remember to sign up for a chance to win $50 from Cutting Edge Stencils!!!