I heard from so many of you that you miss me on Facebook and I appreciate that so much! I just found a way to link up my Twitter and Facebook so that you guys can see some of the things that I'm chatting about on Twitter & Instagram:) Hopefully that works! Thanks so much for sticking with me and I'm so happy that you're still enjoying some of my past post that I have been tweeting out.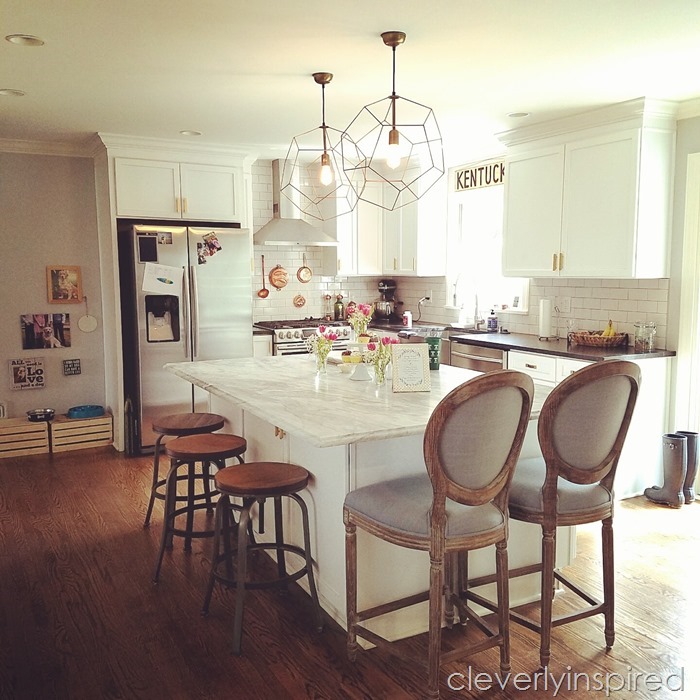 I wanted to give you a little update on the house…. We are really enjoying our new home…feels cozy, comfortable and homey already…love. We hosted our first family brunch on Sunday…so nice to share our home and feel settled. The dogs love the yard, we are all loving a little bit more space… it's fun to breathe some new life into this old rancher.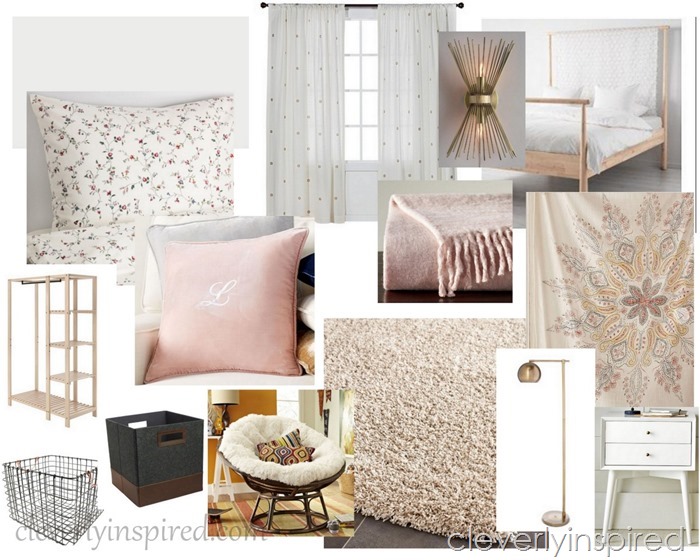 I told you that I been focusing on Emily's room for right now.  Above is the design inspiration for this space. We are more that half way there…..I'm going to share some pictures of her room with you next week. Color on the walls in Snowbound by Sherwin Williams…it is a soft cool white—just a hint of gray—provides a nice backdrop for some soft pinks and golds…The tapestry is from Urban Outfitters online…rug found at Homegoods:)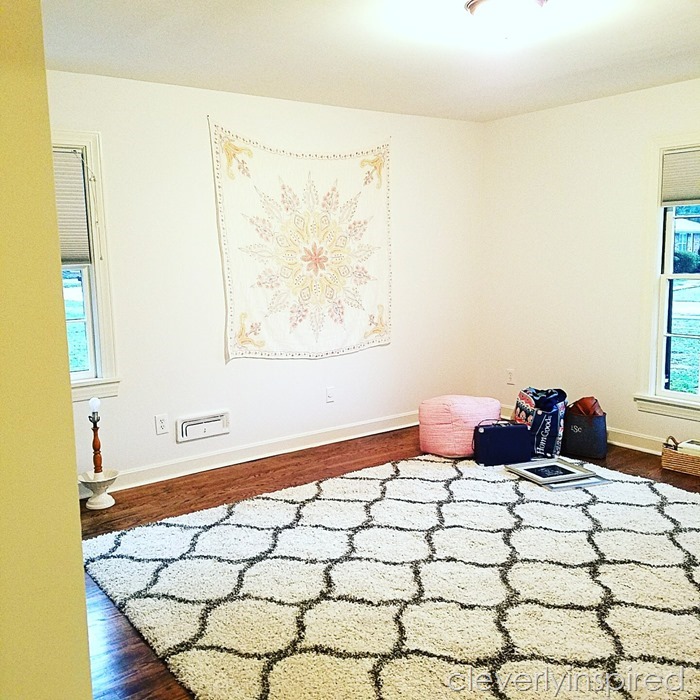 Today I just wanted to give you a mini tour of the spaces. We have done a few things to the kitchen but other than that we've been waiting for our other home to sell. Great news, we are officially under contract and will close late April:) Whoot!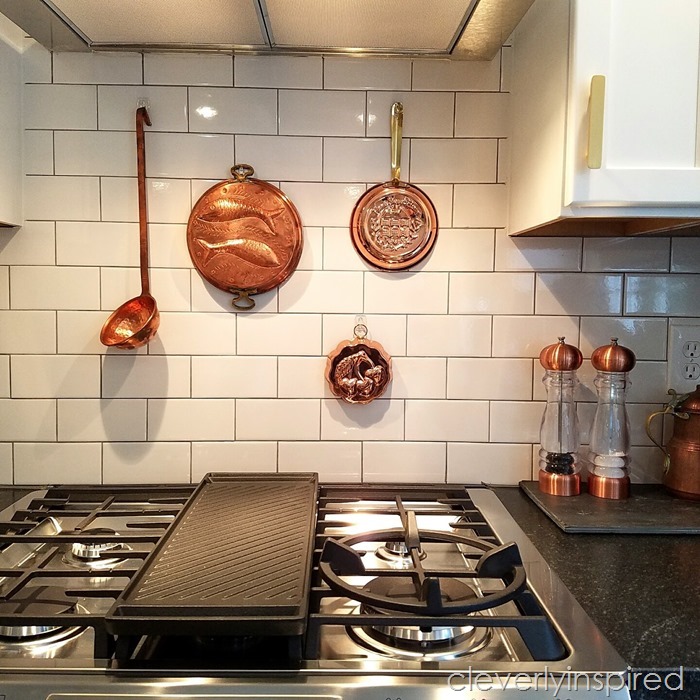 We did go ahead and like I said did a few things to the kitchen. I swapped out the lighting.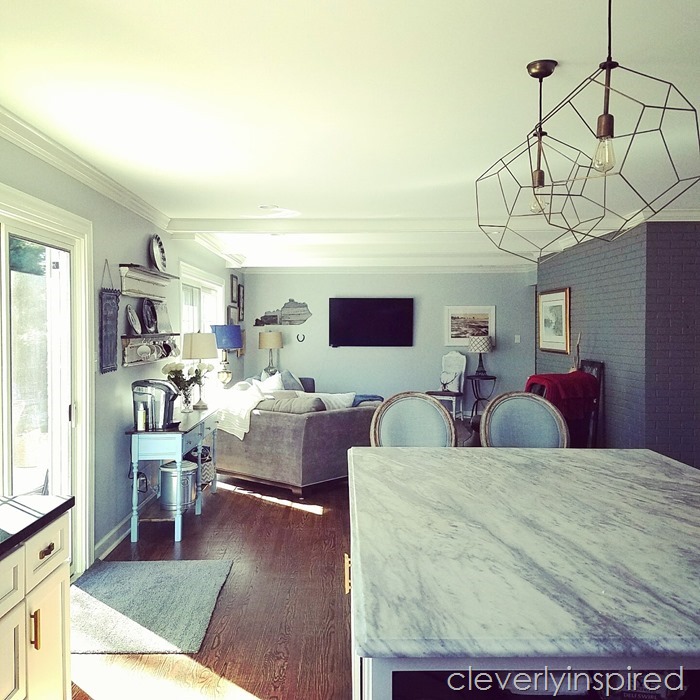 These lights were a value on Overstock at just ninety eight dollars. I sold the other ones for $100…so basically to new lights for 50 bucks each…. Not bad….I really love the shape of these and they have a nice brushed gold finish. I also tied in the brushed gold with these cabinet pulls from Target. A subtle change…but creates more of a "custom" feel in this kitchen….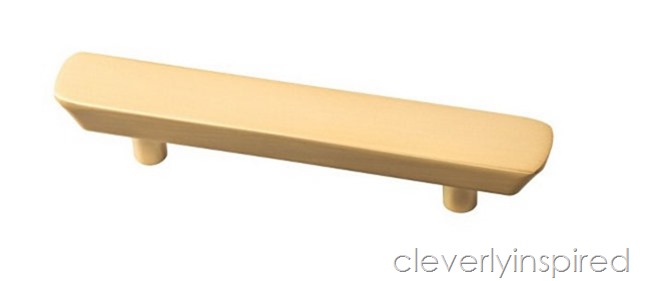 These faux leather are on the drawers….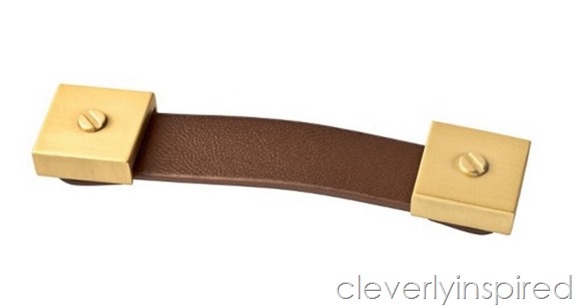 I was amazed at the quality of these cabinet pulls. They are nice and heavy duty. The drawer pulls are faux leather with matching soft gold detail. Shout out to my Pops for helping me install these they were a bit of a bugger to install (not really, they did require washers on the back of the drawer so that they were on tight…) I absolutely love how they dressed up this kitchen right away. It was really inexpensive way (a value at just $7 a pull)  to make this kitchen seemed a little more custom. We love this large expanse of an island. I was so nervous about the marble and it's wear….we have had zero issues with it. My other project for this kitchen next is going to be a wood cover for the vent hood. I'm going to design one out and work with my trim carpenter to put one together. I think I am leaning towards using stain to complement the floor. I shouted it out on instagram a while back and this one on the left was the favorite….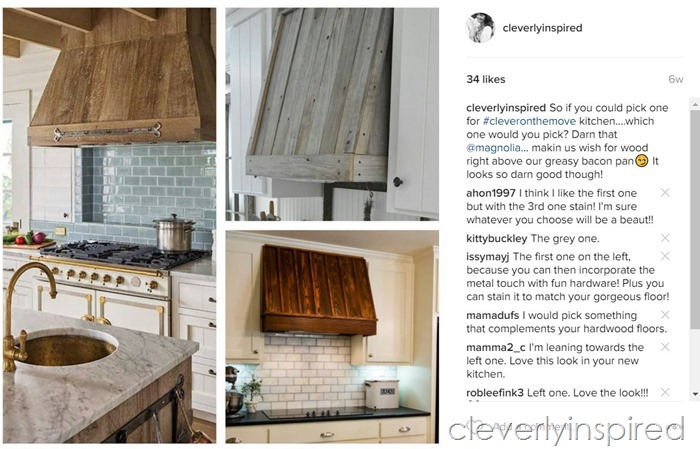 I think it will be a nice little pop of texture… again making this kitchen a bit more custom. This kitchen really works well it has plenty of cabinet space . We did have a gasline run for the rand….this was about $400 for the plumber to run the gas from the main. It allowed us to stick with a gas range, which is what we were used to. I love this Samsung slide in range …highly recommend it. Heats up super quick and cooks really even.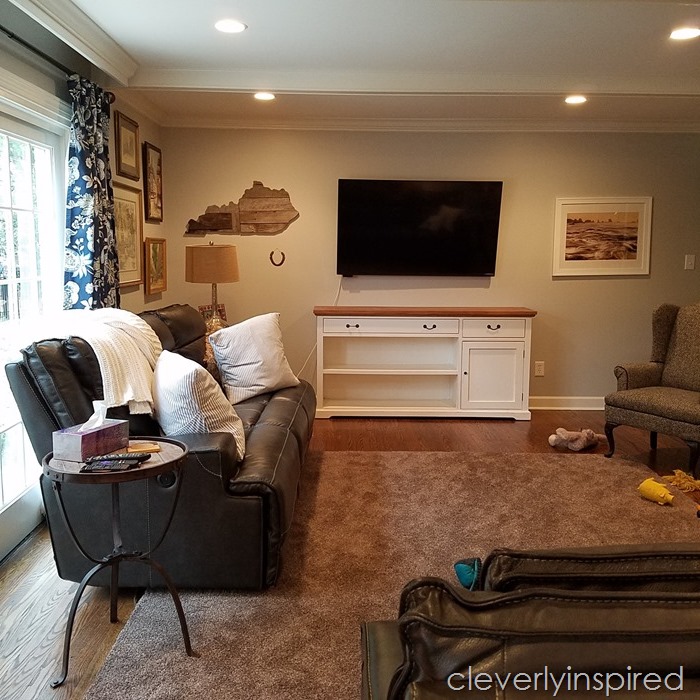 We love this space because it is so connected to the family room. We are using our Birch Lane sofas in the more "formal" living room. The girls mainly use them for deer watching….it is an important daily task for them….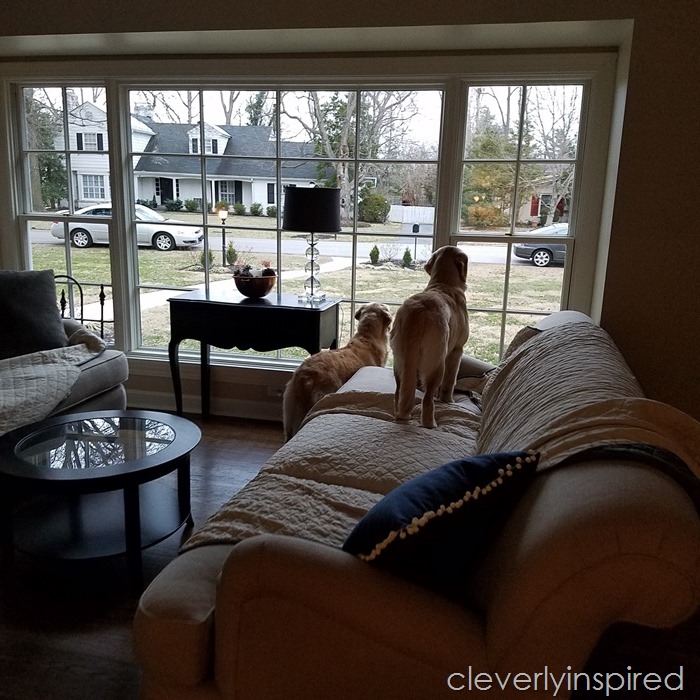 I get several emails a week about those sofas…they have held up great. I have had to remove the covers a few times because of the dogs muddy paws—washed up great and are easy to put back on. They are super deep—so they are perfect for taller families:)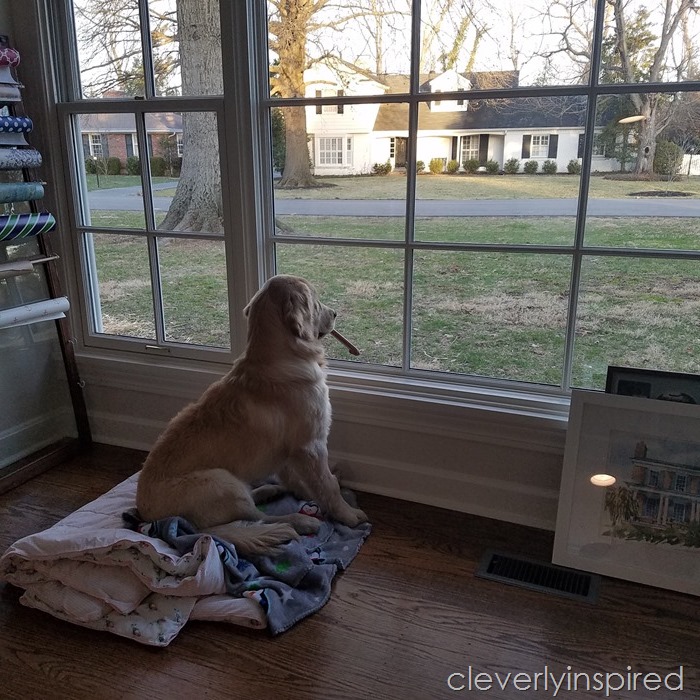 Chloe….lookin for her squirrel friends….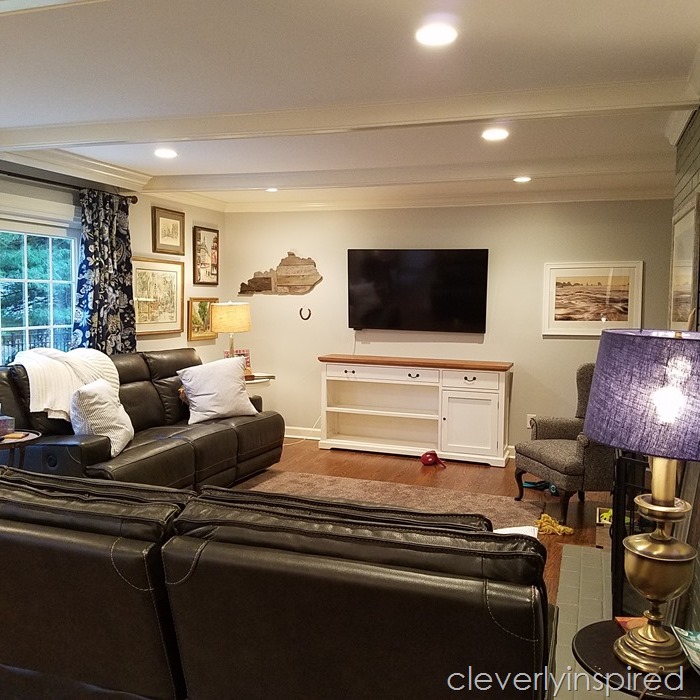 For the family room, we really wanted the comfort factor to be optimum. Since our dogs get on our furniture, we thought that we should really do a good quality leather in this room. We ended up buying these 2 full leather sofas (with power motion reclining on each end;) from a store called Watson's.  Watson's is a store that has a lot of theater seating, hot tubs and spas…basement games etc… It is a store that I never ever thought I would find something that I liked for a family room. Gotta say…when we shopped the prices and styles for full top grain leather—their prices could not be beat. I'm telling you…these sofas….like sitting on a cloud…no joke. These sofas on sale were $1,300 each. We felt more than fair price for the quality of leather and workmanship. I cannot recommend them enough. This sofa is called Douglas. It is a charcoal grey leather with a tan "baseball" style stitching. I bought several of these pillow covers on etsy…the blue ticking goes nicely on them.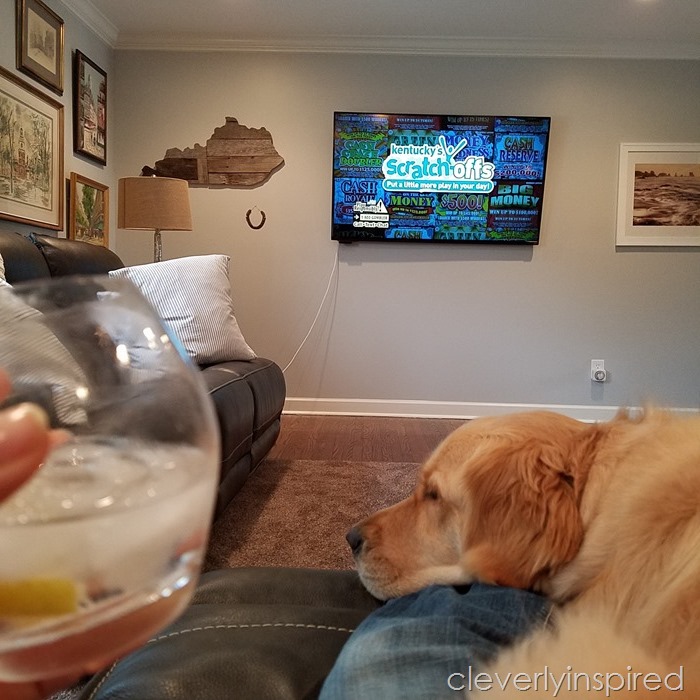 Stella's favorite perch…..and mine:)
I found the tv console this past weekend at a store called Nadeau.I  Love how it balances the tv and that large wall—and another opportunity to display stuff:)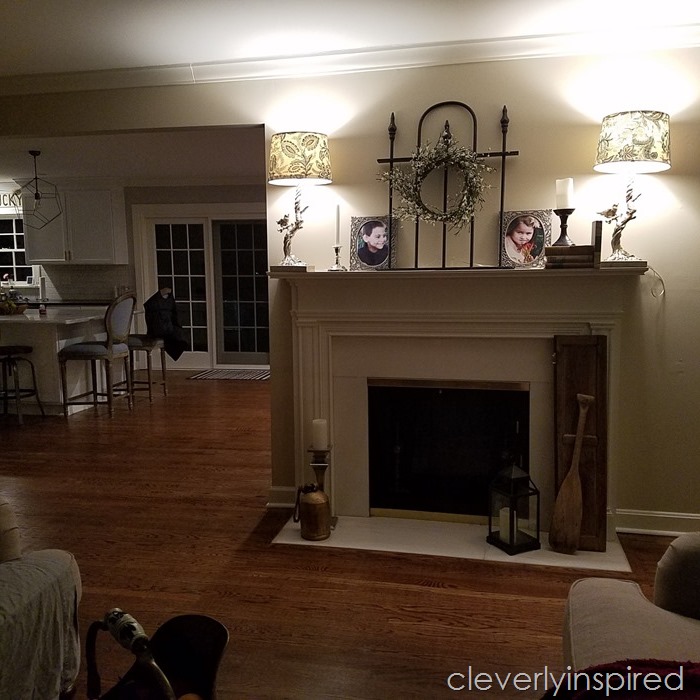 The house has 2 fireplaces…the one in the living room is more traditional and I just placed a few things randomly….Working on the design for the family room mantle now. It will be a be more casual…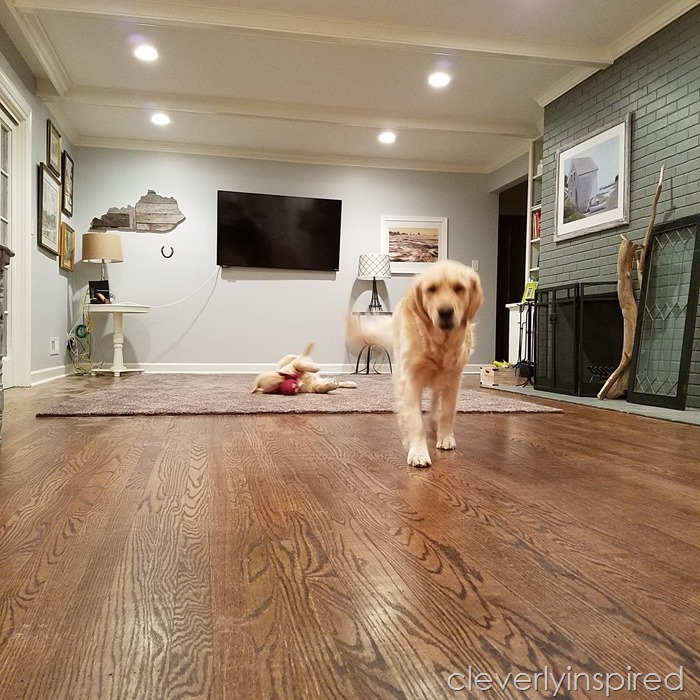 Probably a long wood chunky mantle…I love the gray painted brick…and I would love the mantle to have a natural washed wood appearance…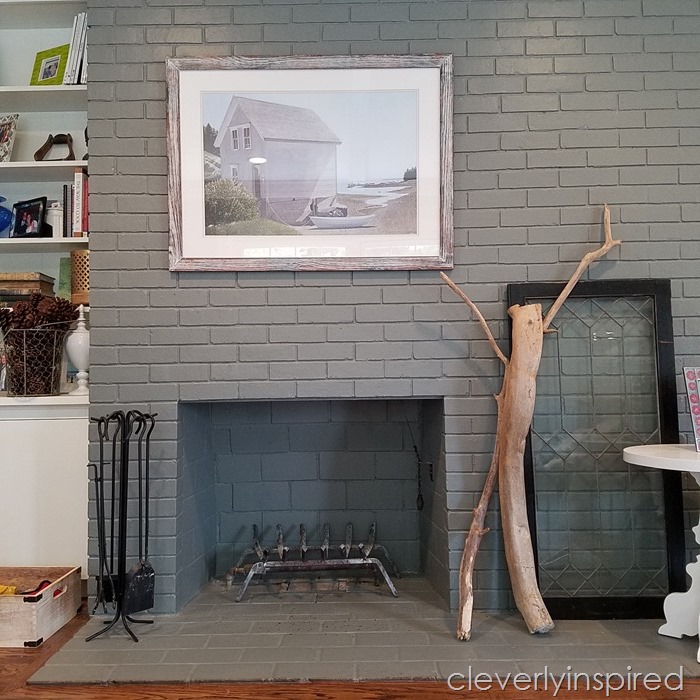 I set up this coffee station under the reclaimed wood shelves…This wall was a perfect spot to highlight these shelves….Some cup hooks screwed into the bottom were a great addition for the coffee mugs:)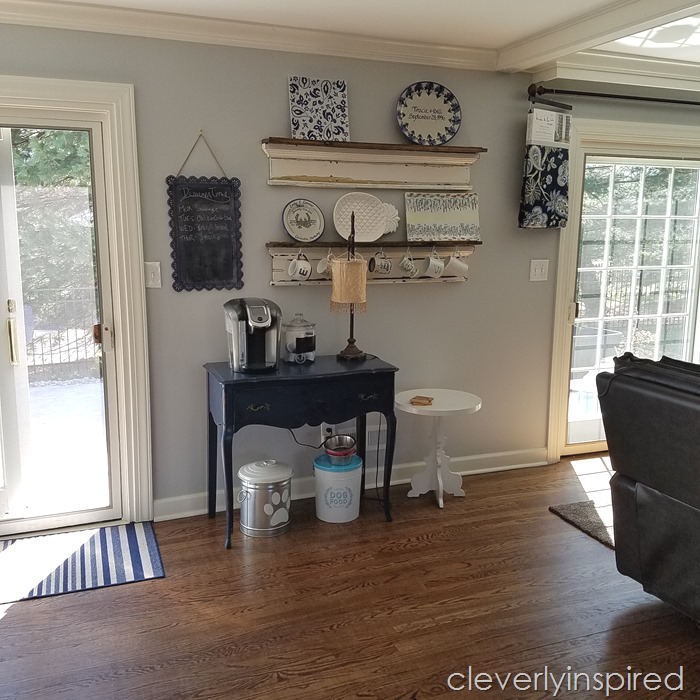 I have been working on a bunch of design jobs lately….so blogging has taken a back seat:) I will try to pop in more often and share what we are up to.
Again, check out updates on Instagram and Twitter (and I should be all linked up so that those post come through to Facebook too:)
xo friends