Having a hard time. I love all of these…and then I think oh..maybe I should just make a light. What are your thoughts? This will be in the new office space/guest room. Don't you just love a cool light…makes such a statement…here are some fabulous lights…
The firefly pendant light by CB2. It measures 24 inches long…about 29 high. I love this.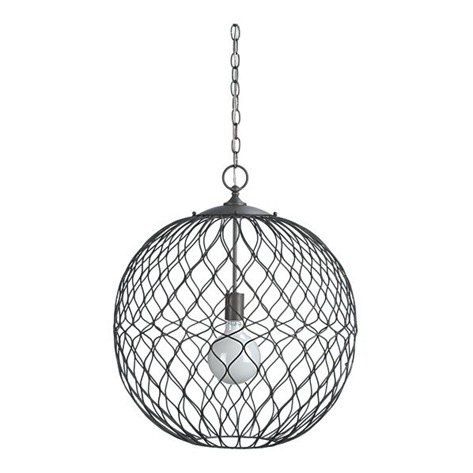 The Hoyne Light by Crate n Barrel. So so cool…and 24 inches wide…makes a  statement.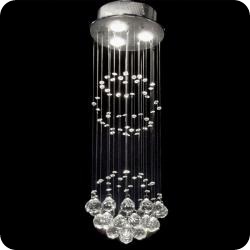 This is from Overstock.com…reminds me of a jellyfish…and I am going with a bit of marine time theme…thoughts?? Only measures 10 wide by 31 long. A grand fixture for little cost…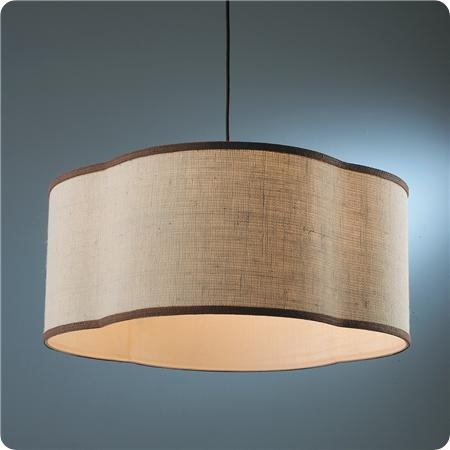 I love the texture and shape of this one by Shades of Light. Manly too…but soft….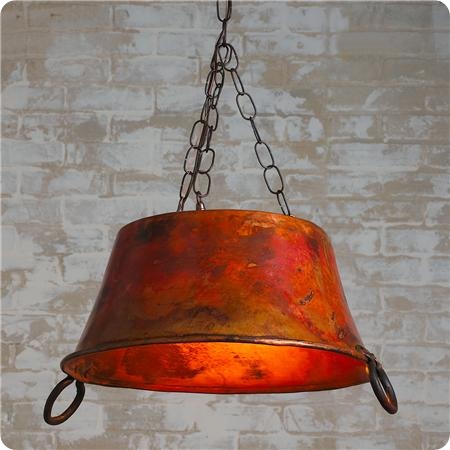 This aged copper bucket light….m'kay….looooveee…How much more unique can you get??? Shades of light
And there are so many more!! Which do you love??? For this space??